My books and published essays in print
This 130 page book is published by Hyena Press. This is the only sleep paralysis book on the market that approaches the topic from a how-to perspective, with the latest research in dream science, anthropology and psychological theory.
It's also available as a Kindle download.
Reviews:
"This book on sleep paralysis offers a tremendous contribution to understanding a realm of nocturnal experiences that have previously been dismissed as non- existent, irrelevant or pathological. Ryan Hurd offers extremely clear and valuable information on this neglected topic based upon his many years as an experiencer, and as a knowledgeable guide to the existing research literature. I highly recommend it!"
—Robert L. Van de Castle, Ph.D., author of Our Dreaming Mind.
"Ryan Hurd's new book seems poised to be a classic on sleep paralysis. "
–Robert Waggoner, author of Lucid dreaming: Gateway to the Inner Self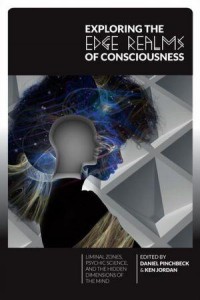 This volume, edited by Daniel Pinchbeck and Ken Jordan of RealitySandwich.com, includes my essay "Sleep paralysis visions: Demons, succubi, and the archetypal mind." 
My chapter is in good company, as the anthology, published by North Atlantic Books, also includes work by Dean Radin, Russell Targ, Anthony Peake, Robert Waggoner, Alberto Villoldo and Paul Devereux (and many more). 
From the back cover:
"From demons encountered during sleep paralysis visions to psychic research conducted by the CIA, the seemingly disparate topics covered here until to form a larger picture of what these extraordinary states of consciousness might have to tell us about the nature of reality itself."
You can find it on Amazon and most major bookstores. 

This two-volume reference edition from Greenwood Press, edited by Deirdre Barrett and Patrick McNamara, contains three of my entries: Isolated sleep paralysis, Lucid nightmares, and Incubus and Succubus. 
From the back cover:
"This fascinating reference covers the major topics concerning dreaming and sleep, based on the latest empirical evidence from sleep research as well as drawn from a broad range of dream-related interdisciplinary contexts, including history and anthropology.
While many books have been written on the subject of sleep and dreams, no other resource has provided the depth of empirical evidence concerning sleep and dream phenomena nor revealed the latest scientific breakthroughs in the field."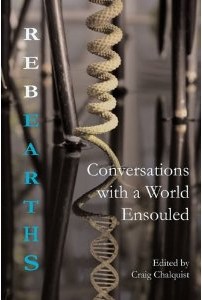 This new anthology Rebearths: Conversations with a world ensouled, edited by Craig Chalquist, PhD., contains my essay "Dreaming with the Stones: the rock art of Ometepe Island"
My chapter shows how "Intuitive ways of knowing can complement empirical investigations of landscape and history. In 2006, Ryan Hurd investigated prehistoric rock art in Nicaragua using nature observation and dream tracking methods to reveal hidden site-specific properties. He shares a method that can be practiced anywhere, from backyards and city parks to historic lands and sacred sites."
Praise for Rebearths:
"This is a true work of beauty and love of this world! Craig Chalquist and associates have given us a bold and heartfelt exploration of the intimate relationship between nature and soul, acknowledging the consciousness of Earth and reweaving psyche's connection to place."
—Jan Edl Stein, MFT, director of Holos Institute.