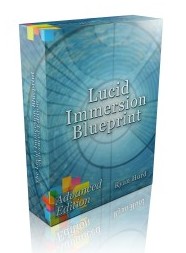 Thanks for helping me spread the word about my digital product the Lucid Immersion Blueprint.
Lucid dreaming has become a household word and more people than ever are looking to learn how to wake up in their dreams. This digital kit provides an effective and simple strategy for increasing lucidity in the dreamstate, as well as nuts-and-bolts tactics for dissolving the most common roadblocks to lucid dreaming.
I'm currently offering 25% commission for sales of both editions of the Lucid Immersion Blueprint.
How to become an Affiliate
You can join my affiliate program at E-Junkie.com. Go to this page, and then click on the specific product(s) you want to market. Scroll down to the bottom of the product page and follow the prompt to "Join Ryan Hurd's affiliate program."
When you embed the affiliate link in your webpage or blog and make a sale, e-junkie tracks your sales automatically. I pay out all affiliate shares monthly, usually in the second week of the month.
Lucid Immersion Graphics
Click here  to download a zip file of full-sized graphics to use on your website. Please don't SPAM anyone or market the Blueprint in forums that don't allow affiliate marketing links. But consider Facebook, Twitter, and other forms of social media. The best marketing is always authentic.
Lucid Immersion FAQs
You may want to know some of the technical questions my customers have asked about this digital kit. The ebook market is really confusing these days with lots of options and formats. Currently, all files are PDFs, which are the most widely accessible document form.
Any more questions?