Isn't it about time for a truly advanced guide for lucid dreaming?
A guide that helps you dissolve your roadblocks to self-awareness in the dream state?  A manual that hands you the keys to having more lucid dreams, as well as longer dreams that are more satisfying?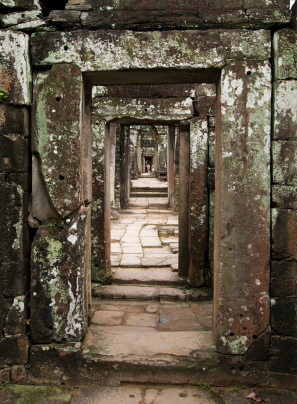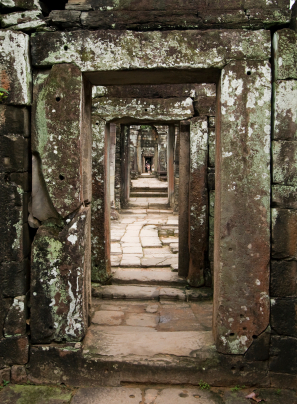 That's why I designed the Lucid Immersion Blueprint. I'll tell you up front: this digital kit is not for absolute beginners who are looking to have their first lucid dream. There's plenty of other books that cover this topic well.

Rather, this is a multimedia ebook kit for frustrated beginners and advanced lucid dreamers alike who have hit lucid roadblocks and feel stuck. It's also a guidebook for those who sense lucid dreaming can be more than a pleasure cruise, but can take us deeper into the mysteries of the universe.

I'm Ryan Hurd, dream educator and author. I have been lucid dreaming for over twenty years, and I lecture internationally on the topic at universities and academic conferences.
Now I am sharing my method for delving deeper, and more safely, into lucid dreaming. I've put together a simple plan that shows you step-by-step how to get the most out of lucid dreaming, quickly and sustainably.

If you've ever have problems with:
Waking up too soon

Losing motivation during dreaming dry spells

Frustrating or terrifying lucid dreams

Dreams you can't control

Being overwhelmed by all the advice for lucid dreaming
….then this blueprint is for you.
"Looking to wade more deeply into lucid dreaming? Then check out Ryan Hurd's latest project Lucid Immersion."
– Robert Waggoner, author of Lucid Dreaming: Gateway to the Inner Self
Harness the New Science of Lucid Dreaming
It's not what you think, it's how you think.
This training program is based on the latest lucid dreaming research. It's not the same old stuff you've seen reprinted in forums ad nauseum.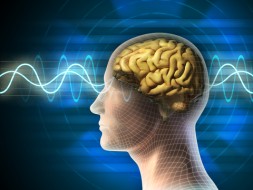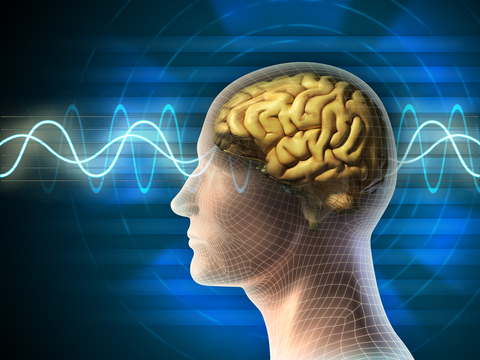 You'll learn how to design a plan drawing from recent clinical and neurological studies on lucidity induction, as well as the skills and habits associated with frequent lucid dreamers.
This course also delves into lucid dreamwork: ways of working with the lucid dreams you've already had to discover their significance and the secret clues they hold to your dreamworld, your character, and perhaps your destiny.
Lucid dreamwork also can help you discover the most powerful triggers to wake up in your dreams as well as your waking life, based on the latest clinical theories of dreaming supported today by leading therapists and dream psychologists.

"Extremely comprehensive, up to date on the latest findings, extensively referenced, and a delight to read, this book should definitely be in the hands of anyone who is ready to take on experiencing the exciting and rewarding realm of lucid dreaming."
—
Robert Van de Castle Ph.D.
Professor Emeritus, University of Virginia Medical Center and Author of Our Dreaming Mind
The Sky is Not the Limit
Actually, we can go farther.

Here's how Lucid Immersion will radically empower your dream life:
It's structured for success. This course ends the lucid burnout that comes with trying too many half-baked induction methods all at once.
It leverages your passion. And you'll quickly discover the most effective methods to achieve whatever you desire in the dream.

It's safe, grounded and fun. You don't actually have to work that hard; rather it's about playing smart.
And most importantly:
It's really effective. This simple but forgotten method has been used successfully for thousands of years. Personally, I've been lucid dreaming for over 20 years, and this is the method I use to regularly double or triple my usual lucid dreaming rate.
"Lucid Immersion really grabbed me from the first sentence. I had a lucid dream this morning after meditation, partly in response to the book. I also love the minimalist style of Hurd's writing. Very direct, personal, and succinct."
— G. Scott Sparrow, EdD, Professor of Psychology at University of Texas – Pan American, and author of Lucid dreaming: Dawning of the clear light.
What's covered in Lucid Immersion Blueprint?
This digital kit covers the prerequisites to going lucid and lays outs a unique plan that ignites the lucid mind.
This ground-breaking material includes:
How to Build the Foundation for Lucid Dreaming
Master the 3 essentials to going lucid

Know what to do when lucid dreams become uncontrollable

Isolate the traits of frequent lucid dreamers
How to Design an Effective, Holistic and Sustainable Plan
Engage powerful and little-known techniques for stimulating the lucid brain

Supercharge your lucid life by targeting the body, mind and emotional centers


Scientifically track what works and disregard the rest
How to Overcome Your Lucid Roadblocks
Isolate your personal barriers to advanced lucid dreaming

Harness your unique motivations for enhanced willpower


Match specific lucid practices to blow up your roadblocks quickly and safely
In his new project, Lucid Immersion Blueprint, Ryan Hurd masterfully shares the insights he has gained from years of personal and professional studies of how best to cultivate lucid dreams. Lucid Immersion Blueprint offers an accessible, artfully crafted, and practical guide to becoming fully 'awake' in one's dreams — and in one's life. Highly recommended!
— Tracey L. Kahan, Ph.D., Psychology Professor at Santa Clara University and Director of the SCU Sleep Cognition Lab
A home study program to take at your own pace

The Lucid Immersion Blueprint is more than expert advice and solid research about the science of conscious dreaming.
It's a home study program that gives you the tools to plan and execute your next dive into the dreamworld. Besides over 200 pages of artistically designed content, inside you will find original worksheets for working with the most common roadblocks to lucid dreaming, as well as valuable charts and lists for simplifying your lucid life.

A sample page from the Lucid Immersion Guidebook, the core training guide in the Blueprint: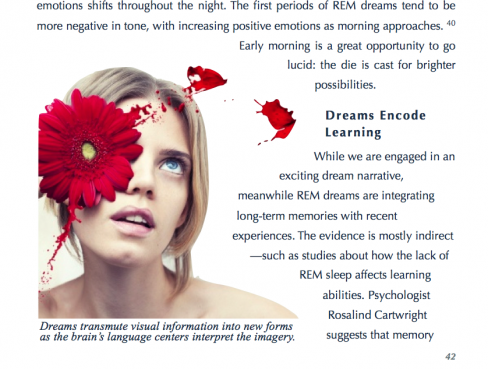 "I recommend this course to anyone who has dabbled in the realm of lucid dreams and now seeks to immerse themselves in the full intensity of the experience."
– Rebecca Turner, founder of World of Lucid Dreaming

More testimonials by experts and readers:
HEY RYAN!! I'm SUPER EXCITED! I only bought your book a bit more then a week or so and i already had a lucid dream!  And it was an amazing one… 
"The results from doing this were an immediate increase in recall and two short lucids…. I even came to better appreciate what my body has been trying to tell me regarding how it seems to best rest and sleep."
"In this well written manual, Hurd gives his readers instructions on how to attain mindfulness, purpose, and intention as they attempt lucid dreaming. Hurd's instructions are user-friendly, ingenious, and filled with wit and wisdom.  You could not find a better guide in the virtual world."
— Stanley Krippner, Ph.D.
, Alan Watts Professor of Psychology, Saybrook University
, and co-author of Extraordinary Dreams and How to Use Them
"Today I end my immersion week number two. I would consider this week overall a success. I had great dream recall, a few brief lucid experiences, and two extremely lengthy ones that made the whole thing worth it."
"Ryan Hurd's Lucid Immersion Blueprint is a great addition to any lucid dreamer's toolkit, providing a thorough and practical review on the topic of lucid dreaming. We recommend Ryan's work to all who seek to bring the light of lucidity into their daily lives."
— Tim Post, MSc., lucid dreaming educator and founder of Lucidipedia and Snoozon

"I think this is best book I've read on lucid dreaming."
Ryan Hurd's latest project is less book, more inspirational experience. This aesthetically beautiful, yet practical blueprint holds tremendous value for anyone seeking to breakthrough the barriers of lucid dreaming. Not only will the evocative imagery activate your imagination, the exercises will have you navigating new and uncharted territory before you know it.
– Amy Brucker, Founder of the DreamTribe
"A very engaging and knowledgeable work, written in the clear voice of an experienced lucid dreamer. Should be added to the library (and arsenal) of any lucid dreamer, experienced, or newbie.
If you are a beginner or mid-level lucid dreamer and you are frustrated by the modest success you have had thus far, then by all means, I think Ryan's book provides a wonderful framework and motivation that is highly likely to jump start your progress. If you are an advanced lucid dreamer, you are likely to absorb new insights as well.
–Dr. Technical, co-founder of the lucid dreaming forum Mortal Mist
"Any long-time oneironaut knows that treating a dream like virtual reality can backfire on you. This happened to me soon after I became a regular lucid dreamer. I began having lots of lucid nightmares. If I'd had this book then, it would have been so much easier!"