My books and published essays in print
Sleep Monsters and Superheroes: Empowering children through creative dream play.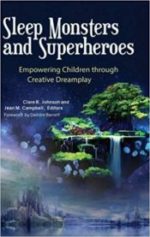 Published 2016 by Praeger in hardcover, edited by Clare Johnson and Jean Campbell.
I contributed a chapter titled, "Weirdness in the night: Terrors and disorders in children's sleep."
From the publisher: "Children can feel powerless in waking life, a fact that is often reflected in their dreams. This book shows how to take an active role in guiding children's dreams to help grow their confidence and improve their coping skills for real-life difficulties. Contributors from across various fields provide simple techniques to help children utilize dreamwork as a conduit for creative discovery and empowerment."
Ghosts, Spirits and Psychics: The Paranormal from Alchemy to Zombies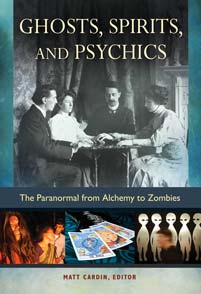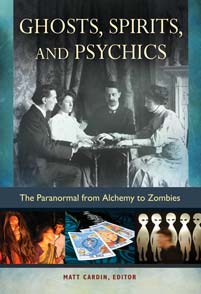 Published August 2015 by ABC-CLIO in hardcover. I contributed three essays to this new encyclopedia which was edited by Matt Cardin: "Out-of-Body Experiences," "Paranormal Dreams" and "Doppelganger."
From the publisher: "This fascinating work provides a complete overview of paranormal phenomena, including the beliefs, attitudes, and notable figures who have attempted to explain, defend, or debunk the mysteries behind the unknown. Recent interest in the paranormal as pop culture fodder belies its historical status as an important subject of cultural, philosophical, and scientific significance. This book traces the trajectory of paranormal studies from its early role as a serious academic and scientific topic studied by mainstream scientists and eminent scholars to its current popularity in books, film, and TV. "
Lucid Dreaming: New Perspectives on Consciousness in Sleep

Published in August 2014 by Praeger. I edited this two volume reference set with Kelly Bulkeley. You can order it (or convince your librarian to do so!) on Amazon now.
Choice Magazine wrote, "… Though scholarly, this well-documented set is accessible to readers across a wide spectrum and cites a wealth of resources ranging from books and journals to Internet sites.  Published in the "Practical and Applied Psychology" series, this is a fascinating resource. Summing Up: Highly recommended."
The anthology provides a comprehensive showcase of the theories, research, and direct experience that serve to illuminate how certain people can maintain conscious awareness while dreaming.
The text is organized into two sections, covering science, psychology, and education; and religious traditions, creativity, and culture. Contributors to this two-volume work include top dream experts across the globe—scholars sharing knowledge gained from deep personal explorations and cutting-edge scientific investigations.
Topics covered include the neuroscience of lucid dreaming, clinical uses of lucid dreaming in treating trauma, the secret history of lucid dreaming in English philosophy, and spiritual practices of lucid dreaming in Islam, Buddhism, and shamanic traditions. The work also addresses lucid dreaming in movies including The Matrix and literature such as the fiction of J.R.R. Tolkien and explains how modern video gaming enhances lucidity.
This 130 page book is published by Hyena Press. This is the only sleep paralysis book on the market that approaches the topic from a how-to perspective, with the latest research in dream science, anthropology and psychological theory.
It's also available as a Kindle download.
Reviews:
"This book on sleep paralysis offers a tremendous contribution to understanding a realm of nocturnal experiences that have previously been dismissed as non- existent, irrelevant or pathological. Ryan Hurd offers extremely clear and valuable information on this neglected topic based upon his many years as an experiencer, and as a knowledgeable guide to the existing research literature. I highly recommend it!"
—Robert L. Van de Castle, Ph.D., author of Our Dreaming Mind.
"Ryan Hurd's new book seems poised to be a classic on sleep paralysis. "
–Robert Waggoner, author of Lucid dreaming: Gateway to the Inner Self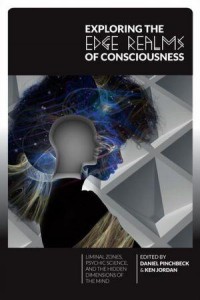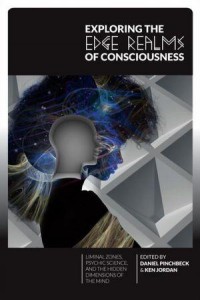 This volume, edited by Daniel Pinchbeck and Ken Jordan of RealitySandwich.com, includes my essay "Sleep paralysis visions: Demons, succubi, and the archetypal mind."
My chapter is in good company, as the anthology, published by North Atlantic Books, also includes work by Dean Radin, Russell Targ, Anthony Peake, Robert Waggoner, Alberto Villoldo and Paul Devereux (and many more).
From the back cover:
"From demons encountered during sleep paralysis visions to psychic research conducted by the CIA, the seemingly disparate topics covered here until to form a larger picture of what these extraordinary states of consciousness might have to tell us about the nature of reality itself."
You can find it on Amazon and most major bookstores.

This two-volume reference edition from Greenwood Press, edited by Deirdre Barrett and Patrick McNamara, contains three of my entries: Isolated sleep paralysis, Lucid nightmares, and Incubus and Succubus. 
From the back cover:
"This fascinating reference covers the major topics concerning dreaming and sleep, based on the latest empirical evidence from sleep research as well as drawn from a broad range of dream-related interdisciplinary contexts, including history and anthropology.
While many books have been written on the subject of sleep and dreams, no other resource has provided the depth of empirical evidence concerning sleep and dream phenomena nor revealed the latest scientific breakthroughs in the field."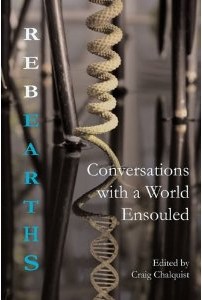 This anthology Rebearths: Conversations with a world ensouled, edited by Craig Chalquist, PhD., contains my essay "Dreaming with the Stones: the rock art of Ometepe Island"
My chapter shows how "Intuitive ways of knowing can complement empirical investigations of landscape and history. In 2006, Ryan Hurd investigated prehistoric rock art in Nicaragua using nature observation and dream tracking methods to reveal hidden site-specific properties. He shares a method that can be practiced anywhere, from backyards and city parks to historic lands and sacred sites."
Praise for Rebearths:
"This is a true work of beauty and love of this world! Craig Chalquist and associates have given us a bold and heartfelt exploration of the intimate relationship between nature and soul, acknowledging the consciousness of Earth and reweaving psyche's connection to place."
—Jan Edl Stein, MFT, director of Holos Institute.