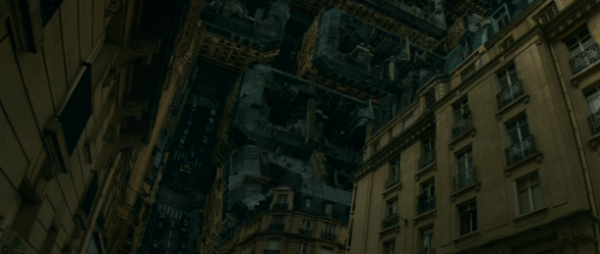 I'm usually not so wrapped up in the release of summer blockbuster movies, but I have to admit I'm enthused for Inception, Chris Nolan's latest film starring Leonardo DiCaprio. And I want to share my joy for being interviewed by Empire Magazine on the topic of how endangered we really are by dream-hacking super spies.
I can't reprint the interview without breaking copyright laws, but I can tell you what I think about the dream philosophy stuff that Inception explores.
Director Chris Nolan's own lucid dreams inspired the film. In his recent Wondercon appearance,  Nolan says his lucid dreams come after waking up and going back to bed (a wake-initiated lucid dream) and that his own attempts to manipulate the dream were "frustratingly elusive," a hint that such things are possible on a grander scale. As Chris Nolan says at WonderCon, Inception is primarily a heist movie set in the dream world. Nolan says his desire to express what it feels like to be in a lucid dream even influenced decisions of which kinds of film to use. He shot 35mm some of the time, to get a gritty documentary feel in order to honor the truth that they "feel completely real while we're experiencing dreams."
The central premise of Inception is that Leonardo DiCaprio, as corporate sleuth Dom Cob, can hack into people's dreams with the help of a mysterious dream machine and discover secrets held by the dreamer. Once in the dream, Dom may also have the ability to manipulate the dream world too, a la lucid dreaming, as he is also having the same dream. Then, things begin to unravel, as Dom's own emotional ties and memories begin to complicate the heist.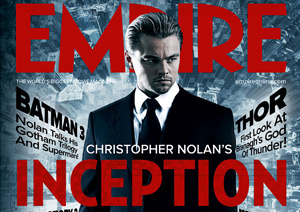 What of the technology to see into people's dream? To be honest, I think there's more a chance of hacking people's dreams the old fashioned way (shamanism, telepathy,  entheogenic plant-assisted spirit voyages) than with some scientific equipment that projects dreams into your brain like a virtual reality game. Cognitive neuroscience techniques like fMRI now allows scientists to view three-dimensional brain activity scans as they occur, but brain activation is a long, long way from interpreting neuronal output as visual and tactile metaphors that can be re-constructed as sensual reality. Dreams are not a movie, and there's no projector screen to view what is happening in a dream.  This is the classic homunculus fallacy.
Is dream sharing possible? I didn't discuss this in the interview, but mutual dreaming is an oft-explored topic amongst experienced lucid dreamers, and you don't need a fancy dream machine. Linda Magellon literally wrote the book about mutual dreaming in 1997, in which she explores synchronicities and successful dream incubations by two or more people who have statistically-improbable dreams on the same night. Also, Robert Waggoner co- editor of the Lucid Dream Exchange, was recently interviewed at the WOLD about Inception, where he discusses other cases of mutual lucid dreaming, and also lucid dreaming telepathy. More stories are discussed by Ed Kellogg, another veteran lucid dreamer.
Skeptical?  I was too… until my first mutual dream. My wife and I actually have mutual dreams on a fairly regular basis. They tend to occur in early morning for us. While they are never the same exact dream, they tend to show different perspectives about the same event or a similar dream environment, and are usually tied together with strong emotions. If there's even more funding available for mutual dream research (like the supposed Project Somnacin that was leaked in this viral video), I'd recommend using people who care about each other or have a deep bond instead of random strangers, as this is how the phenomenon is expressed in the natural dream world, to help families illuminate issues that are central to the whole community and possibly the eco-system at large.
But I digress.
Will Big Brother Ever Record our Dreams?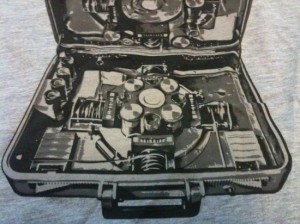 As a sci-fi, Inception brings intrigue to the idea that a device could tap our dreams like a Google van taps into our privacy. Even if we could devise such a contraption, would we be able to steal secrets?  I don't think so.  We dream about things that are important, and may have locked inside us theorems and algorithms, but how would the dream hacker know what was the truth? Dreams regularly mix up actual events with deep emotional material, so any secret divined from a dream could not pass a veracity test.
For every scientific breakthrough and creative solution discovered in dreams, there's a thousand more dreams full of information and metaphors that would not provide "data" for the waking world. That's because dreams are more than reflections of waking life, but actual experiences that have their own internal truths. So mining the dream world can work well for novelists, but probably not dream sleuths after the magic code/formula/password/widget.
I still want a peek inside the dream machine tho.