If you live in the Pacific Northwest, check out the annual Science and Nonduality Conference in San Rafael, CA on October 19-23.
This is a special year, as several founding lucid dream researchers—including Stephen LaBerge—are kicking off the event with a one day pre-conference workshop "Lucid dreaming, Consciousness and Non-duality." This workshop is really a once-in-a-lifetime reunion: it's well worth the road trip.
Other notable lucid pioneers in attendance include:
Gregory Scott Sparrow, author of the 1976 book Lucid dreaming: Dawning of the clear light and founder of Dream Star Institute
Jayne Gackenbach, technology psychologist and co-author with Stephen LaBerge of the foundational academic text on lucidity, Conscious mind, sleeping brain.
Fariba Bogzaran, co-author of Extraordinary Dreams and how to work with them and founder of the Dream Studies program at John F. Kennedy University.
Patricia Garfield, author of the 1974 lucid dreaming classic Creative dreaming and co-founder of the International Association of the Study of Dreams.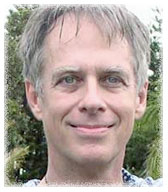 That's just the half the line up! All the workshop participants are discussing the cutting edge of spirituality and lucidity: how the remarkable (and learnable) lucid dream state is a gateway to mystical experiences that have been the subject of poetry and sacred literature for eons.
Zooming out, this pre-conference workshop is a warm up the 2011 Science and NonDuality Conference (SAND), a dynamic meeting grounds for scientists, spiritual teachers and philosophers to share the fruits of 21st century wisdom. The conference runs from October 20-24, 2011.
Keynotes for SAND include A. H. Almaas, Ken Wilber, Dean Radin, Michael Harner and Fred Allan Wolf.
When: October 19, 9am-6pm
Cost for the workshop: Full-day $130 or half day $65. (SAND conference attendance is separate)
Location: Embassy Suites Hotel – 101 McInnis Parkway, San Rafael, CA 94903
Here's more information about the SANDS lucid dreaming workshop.