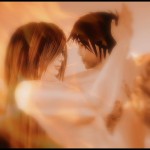 For a topic as popular as lucid dream sex, it's strange that there are few valuable guides. Part of this disconnect is because lucid dreaming is marketed as the ultimate "virtual reality " but, in practice, erotic dreams are not so easy to control.
In fact, sexuality is hard-wired in our minds alongside terror just as much as ecstasy. That is probably why the world's wisdom traditions have explored sexuality as a serious, and sometimes perilous, pathway to the spirit and the Divine.
The article covers some basic FAQS about lucid dreams and sex – including dream orgasms – and then provides some tips and resources about how to navigate the choppy waters of Eros in the dream world in a way that is safe, respectful, and illuminating.
Here's the link to my new article about exploring erotic lucid dreams.