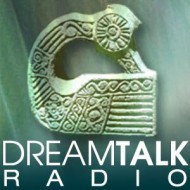 Anne Hill from DreamTalk Radio just posted our talk about lucid dreaming on the youtubes. It's a lively 20 minute discussion about my new book project Lucid Immersion Blueprint. Anne is a veteran in the dream studies community and an author herself of the book What to do when dreams go bad: a practical guide to nightmares. Her creative and deeply informed perspective on dreams really made this conversation fun. 
Video is below.
Some topics that came up include:
How to break out of Cognitive Domestication
Foundational practices for greater lucidity
How positive mental habits become permanent traits over time
The importance of playfulness for lucid dreaming induction (and why most people are working too hard)
And what to do if you're having TOO MANY lucid dreams.
Give it a whirl!  We used Skype to record it, so the video is a little jumpy in some places.
And here's where to find out more about Lucid Immersion Blueprint.