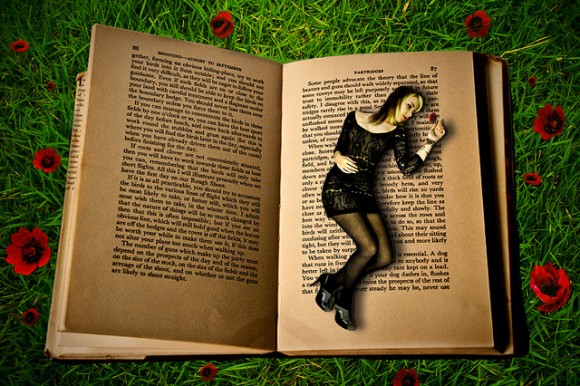 In the lucid dreaming community, there's a lot of emphasis on how to lengthen lucid dreams and prevent awakening. There is nothing wrong with this. The skill of holding your attention span and riding the turbulent sea of REM takes time to develop, and waking practices hold the key to developing this capacity. However, longer lucid dreams are not necessarily better dreams, or automatic achievements. To think so would be to deny the neuromythological structure of the dreaming mind.
Let me break that down:
From a neurological standpoint, many lucid dreams occur in the first place due to cortical arousal, when the brain is already transitioning into waking awareness.
From a mythological standpoint, we could say that lucid dreams reach a conclusion because the dream has achieved its own end–on its own timetable–regardless of what you want to happen next.
Neuromythology, therefore, emphasizes the inherent storytelling framework of the dream, rooted not only in our expectations and desires, but also the emotional, linguistic and visionary structures of the lucidly dreaming brain.
4 examples of short but "successful" lucid dreams include:
•    The dream image transforming into a previously unknown or unexpressed emotion, leading to awakening with that emotion still in the air.
•    A realization, a provocative statement by a dream figure, or a new understanding that leads to arousal.
•    A powerful image that demands attention, often nightmarish and scary. These are important because they may carry some information that the waking self usually represses.
•    Spontaneous orgasm, transcendent bliss and feelings of oneness. 'Nuf said.
In all of the above cases, trying to remain in the dream may be missing the point, and perhaps an opportunity.
[pullquote]Waking from the dream is a metaphorical gift of bridging the gap between worlds[/pullquote]
After all, dreams bring new information and emotional truths into awareness. Waking from the dream is a metaphorical gift of bridging the gap, as the information has crossed the boundary into the waking world.
My longest lucid dreams (somewhere in the 30-40 minute range) have not proven to be the most impactful… or the most memorable. In fact, some of my most powerful lucid dreams probably lasted less than two minutes after I became self-aware.
Here's an example of a lucid dream that was short-lived but involved a powerful realization:
I'm in a version of my apartment. Some objects are out of place—I notice the microwave in the living room and realize I'm dreaming. I call to my younger brother, "Hey, this is a dream!" He comes down the steps and looks excited. He looks strong, and there are light etchings like tattoos all over his face that look like rock art spirals. I tell him, "This is my dream but you are still real—you have your own consciousness, I get that now." He smiles broadly and his eyes flash with intelligence. I am emotional, full of love, respect and trust. He feels like he's my older brother. I wake up, my heart full of hope. (3/30/11).
In this dream, I realize the profound respect I have for my younger brother, and how he sometimes carries my strength and resilience. He reveals himself as a warrior; the etchings on his face I interpret as symbol of our shared lineage in Ireland and Scotland. It is one of a long series of lucid dreams that has opened up a portal to my own indigenous roots and allowed the strength of my ancestors to spill into this world.
That's my myth anyways…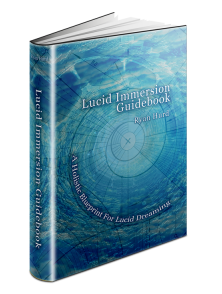 So honor these short and sweet dreams by writing them down before you go back to sleep. You will forget them!
And even better, waking is the perfect time to reset an intention and go back into the dream, letting the storytelling process continue with a new chapter.
The essay is adapted from my mastermind guide the Lucid Immersion Blueprint.
First Image: CC 2010 In this Fairytale World by JerryCharlotte