Last spring, artist Al Moniz was inspired to create a comic based one of my lucid dreaming posts. I thanked him, then promptly moved across the country and forgot to publish his post.
Now that the dust has settled, let's celebrate the misadventures of learning how to lucid dream!
Click on the image to expand its size: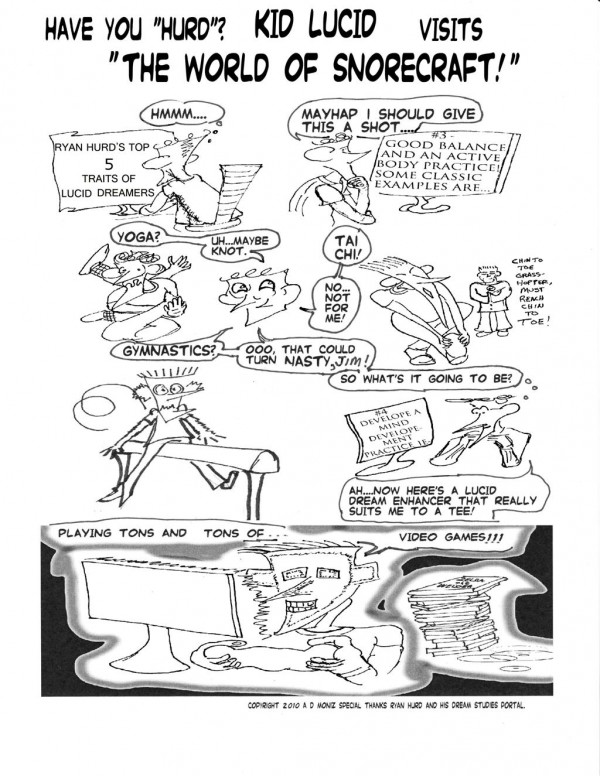 If you haven't already, check out Moniz's growing collection of the Adventures of Kid Lucid.
And here's the blog post that inspired him: 5 Traits of Successful Lucid Dreamers.