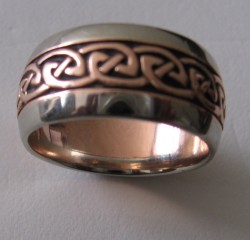 I've been slow to post these last couple weeks — mostly because I have been planning my wedding: T minus 12 days. This is a different kind of threshold than the lucid portals I usually write about, but like all dreams I'm doing my best to walk with open eyes and an open heart.
And that's really what DreamStudies is all about: tending to our dreams, intuitions, and visions so we can participate more authentically in the world.
Which reminds me: I was asked recently at a party about the quickest way to have more lucid dreams, and without thinking I said back, "Try being more lucid in your waking life." That's the plain truth and it stings.
But in a good way.
Because when it comes down to it, as passionate as I am about exploring lucid dreams, vision states, and altered states of consciousness, I don't pursue them often. Generally, I content myself with that which comes to me. My rationale is that these transcendent experiences are really the fruit of the real work, which is trying to be aware and open, every day, in good ole consensual reality where the trees don't talk back and I can't fly whenever I want.
I'm no enlightened being (I'm a dualistic dude at the core, for better or worse) but I have seen enough to know that this world matters, our participation in this world matters, and, perhaps most importantly, how we treat the people and creatures in our lives matters.
And I feel so much gratitude that I've met someone who shares this perspective, and is willing to walk down the path with me.
So thanks for your support, and I promise more piping hot slices of DreamStudies are coming your way after I walk through this next threshold. And maybe one day soon I'll be ready to divulge how my wedding anxiety dreams have been an important teacher in this process.
Uh, but not yet. See you on the other side!