I have spent the last 6 years of my free time from my normal job researching the similarities between dreams and psychedelic hallucinations. Many people from the psychedelic community would disagree, claiming that their experiences are unique.
Not surprisingly, the lucid dreaming community or even normal sleeper may claim either that their dreams are unique or that "I don't do drugs!"
This might be true, but the research shows that everyone does psychedelics if they would want to or not. Our brains produce them endogenously (naturally) and our lungs also produce them in even higher amounts.
The Structure of Psychedelic Experience
Humans have long been interested in the alteration of their consciousness. They have done so through a variety of means, including external chemicals, physical stressors and mental disciplines. Humans have also taken great care to pay attention to their dreams' actions which regularly provides an altered state in which the experience inadvertently interacts with their so-called subconscious.
No matter what path individuals take to reach these altered states, the states themselves bear striking similarities to one another. By understanding the connections between the disassociation (change in normal consciousness) of individuals in both dreams and in the use of drugs, one may be able to understand waking consciousness better as well as conscious altered-type disorders.
Chemically, it's a strong possibility that hallucinogens are more like dreaming than dreaming is like hallucinating.
Sleep Modulation and Circadian Rhythms
You may understand the stages, what REM is, and that even we get paralyzed during the REM stage of sleep. But the real magic of sleep lies within the circadian rhythm and histamines.
The circadian rhythm is a brainstem-controlled mechanism for keeping time, heartbeat, heat control, and many other automatic functions. The one aspect of circadian rhythm that deals mainly with sleep is the temperature control. Temperature control during the 24 hours cycle of the circadian rhythm allows our core temperature to change from cold to hot or hot to cold depending on the phase in the 24 hour cycle (Barrett & McNamara, 2007).
During sleep onset, our circadian rhythm automatically lowers the body's core temperature using the body as a radiator. Melatonin (the dream mechanism)  helps increase this temperature change, and it also helps to produce drowsiness. The key point here is that though melatonin may help induce change in temperature, it also has another function while we are asleep.
In short, melatonin may be the raw material to our private psychedelic experience.
Dream Transitions in the Pineal Gland
Our brain is like an on off switch. When we are awake our brain is perceived as on, or specific chemical process are taking place in specific areas of our brain that run off of neurotransmitters, specifically serotonin. When we are sleep our brain is considered off, or once again specific chemical process are taking place with different areas of our brains activated again using neurotransmitters, specifically acetylcholine and histamines which continue to push our brains toward the REM phase of sleep until its ready to wake up.
During this night time process, our brains also use the hormone melatonin in producing compounds into serotonin which is further processed into tryptamine and pinoline (a known MAOI). When combining these nightly produced compounds, which is produced in the largest quantities during REM sleep, you have the possibility of creating one of the most potent psychedelics available in the world today, DMT.
In layman's terms, dreaming may naturally release the most powerful hallucinogen known to humankind.
Here is a quote from Callaway (1988) who explains the process in more technical terms:
The pineal gland is a chemical production factory, either producing melatonin or serotonin depending on the presence of absence of light. In this process, light source information is relayed from the eyes via the optic nerves and results in the activation of synthesizers that either produces melatonin in the absence of light or serotonin in the presence of light, becoming the brains largest producer of serotonin. Also in the absence of light, other process are continued as melatonin is then processed into tryptamine and pinoline. Pinoline is a beta-carbolin called 6-Methoxytetrahydro-beta-carboline and acts as a monoamine oxidase-A inhibitor (MAOI) which in turn allows for the increases concentrations of serotonin (Callaway, 1988).
In other words, the buildup of these two known types of hallucinogens in the form of pinoline and tryptamines could easily explain the visual mentations experienced during specific pineal gland stimulation. Callaway also thinks this could explain schizophrenia.

The Link with DMT, LSD-25, and Other Psychedelics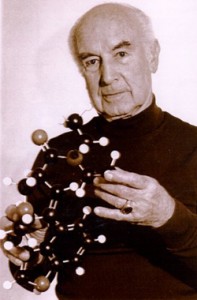 With the abundance of serotonin, the methyltransferases which covert serotonin into psychedelics, and the amplification ability of beta-carbolines, the pineal gland is one of the most logical places for indigenous DMT synthesis (Strassman, 2001).
Also chemically similar to melatonin is LSD-25, which relates specifically to the activity on the raphe nucleus (a control center for serotonin release) (Hobson, 2002).  Few studies into the relationship of the formation of DMT or LSD-25 in the pineal gland have been conducted; however, indigenous DMT has been found in the lungs and brain of humans.
Though DMT, LSD-25, and other psychedelic drugs are similar in structure, the effects of these drugs are sometimes dramatically different. These differences are based on the individual as well as the environment of the individual taking the drug. A few instances have occurred where the same psychedelic trip has been described by different people taking the same drug. The amount of drug administered is also another key factor in how the effects of the drugs will be experienced.
So are We Hallucinating our Dreams?
Or are we dreaming our hallucinations?  With the great possibilities that one of the most potent psychedelic compounds known to man is formed in the pineal gland that is most active at night, we can see why it's so common that individuals dream of radical unexplainable experiences and places. It is all so possible that the secretion of this chemical compound into our brain could induce a lengthy "trip" or what we call dream.   The length of the dream would vary (and does) based on the amount of sleep a person obtained allowing for the formulation of this psychedelic compound and allow for a longer psychedelic experience.
Someone might say, "Well, why do psychedelic hallucinations seem to vary from dreams?" As described before, set and setting has a lot to do with the type of experience a person has while on a psychedelic.  The setting of most psychedelic trips is during the day time, with friends, while awake and aware. The settings of most dreams are while at night, with another partner if anyone, and unaware or asleep.  The amount of the drug would also very as during a self induced external psychedelic experience someone may take a large quantity of the drug, whereas at night while the brain is super sensitive to internal stimuli, the brain could excrete a small amount of the same drug and produce a powerful alteration.
Over all, I think that this field of study is an important aspect in understanding why we sleep and most importantly why we dream. There is still a lot of research to be conducted on this topic, but over the last few years it has grown in popularity and has been provided some scientific credibility that is well deserved.
About the Author:
Lee Adams is a a writer and researcher interested in dreams, psychedelics and good science. He maintains the website LucidConsciousness.com.
References
Barrett, D., & McNamara, P. (2007). The New Science of Dreaming. Greenwood Publishing Group.
Callaway, J (1988).Proposed Mechanism for the Visions of Dream Sleep. Medical Hypotheses. 26, 119-124.
Hobson, A. J. (2002). The Dream Drugstore: Chemically Altered States of Consciousness. MIT Press.
Cramer, H., Rudolph, J., Consbruch, U., & Kendel, K., (1974) On the Effects of Melatonin on Sleep and Behavior in Man. Advances in Biochemical Psychopharmacology, 11.
Huang, Z.-L., Qu, W.-M., Li, W.-D., Mochizuki, T., Eguchi, N., Watanabe, T., Urade, Y., & Hayaishi, O. (2001). Arousal effect of orexin A depends on activation of the histaminergic system. Proc. Natl. Acad. Sci USA, 98, 9965-9970.
Kaslin, J., Nystedt, J. M., Ostergard, M., Peitsaro, N., & Panula, P. (2004). The orexin/hypocretin system in zebrafish is connected to the aminergic and cholinergic systems.  The Journal of Neuroscience, 2678-2689.
LaBerge, Stephen, & Rheingold, Howard (1997). Exploring the World of Lucid Dreaming. Ballantine Books.
Lucidology, (2008). Lucid Dream Forum, OBE Forum. Retrieved March 30, 2009, from Saltcube Lucid Dream and OBE Forum Web site: http://www.saltcube.com
Maurizi, C (1985).The Anatomy and Chemistry of Hallucinations and a Rational Surgical Approach to the Treatment of Some Schizophrenic Syndromes. Medical Hypotheses. 17, 227-229.
Moussard, C., Alber, D., Mozer, J. L., & Henry, J. C., (1994). Effect of Chronic REM Sleep Deprivation on Pituitary, Hypothalamus and Hippocampus PGE2 and PGD2 Biosynthesis In the Mouse. Prostaglandins Leukotrienes and Essential Fatty Acids. 51, 369-372.
Richards, David (2006). Night Terrors Resource Center Forum. Retrieved March 30, 2009, from Night Terrors Resource Center Web site: http://www.nightterrors.org
Shulgin, Alexander, & Shulgin, Ann (1991). Pihkal.Transform Press.
Strassman, Rick (2001). DMT: Spirit Molecule. Rochester: Park Street Press.
Yuschak, T. (2006). Advanced Lucid Dreaming – The Power of Supplements. Lulu.com