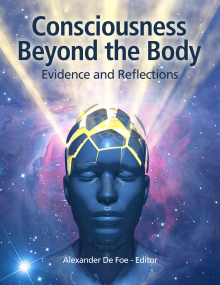 Alexander de Foe's collection Consciousness Beyond the Body focuses on out-of-body experiences. The ebook is available as an kindle download, but you can download the no-frills PDF here for free, no strings attached.
This book is unique and I'm proud to be part of it.  It contains a wide collection of chapters on out-of-body experiences (OBEs) from prominent experts and practitioners on the topic, including Jurgen Ziewe, Graham Nicholls and Nelson Abreu, as well as experts known more for their lucid dreaming works, including Robert Waggoner, Clare Johnson, and Ed Kellogg.
Let's roll around in the controversy.
I don't think there's a more polarizing topic in consciousness studies today than OBEs.  People take sides, and there's been a lot of frenzied accusations of pseudo-science as well, even regarding well structured studies that exceed the norms of "evidence" in other scientific fields.
But, as you know, "extraordinary claims requires extraordinary evidence."  So I keep hearing. And while this book may not provide new evidence, taken as a whole, Consciousness beyond the body reviews the state of the field and addresses the most common debates as well as misconceptions of OBEs, including its history of research and its cross-cultural appeal.
This book also is unique as our editor, Alexander de Foe, boldly allows researchers to discuss their own personal experiences in the field.  In traditional discourse, this move is considered bias. But when discussing consciousness and its borderlands, allowing room for the interior experiences of researchers provides context and also can lead to new testable theories.
What you'll find in this book is not a dry rehearsal of black and white facts/fictions on OBEs, but rather a multitude of nuanced theory, personal experiences, and contextual approaches that have never been gather together before in one work.
To put it plainly, the authors of CBB do not all agree on what in tarnation is going on with OBEs. Rather, we all have unique and transparent vantage points that consider what OBE phenomena may mean for us as individuals, as members of culture and also ambassadors of Mystery.
Are OBEs an evolved evolutionary trait?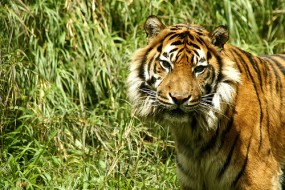 That said, my chapter tiptoes around the big question of consciousness beyond the body. I take a social perspective that suggests that, whether or not the soul truly flies into the world, OBEs can be seen to have long-lasting effects on the beliefs and behaviors of individuals and that's enough of a reason to look more closely at them and take them seriously, if not at face value.
OBEs have had a dramatic effect on the socio-cultural stage as well, especially concerning the basic questions of life, death, and the survival of consciousness after death.
My chapter presents a number of theories about the evolutionary psychology of OBEs, asking:
Is it possible that OBEs arose to meet a specific need or needs that may be central to human survival?
Is it possible that there were social benefits of OBEs in some evolutionary environments deep in the prehistoric past that played a role in sexual selection?
Or are OBEs just one more cognitive spandrel, that is, a tendency that is neither beneficial nor counterproductive to survival?
OBEs, Survival beyond Death, and the New Science of Consciousness
Other chapters go far deeper down the rabbit hole, and it's a fascinating read meant for general audiences. Discussion includes the creative and healing aspects of OBEs, its relationship to lucid dreaming, and practical tips for OBE travelers. Other chapters address the evidence for soul travel, the challenges of getting verifiable information in a clinical setting, and the new emerging science of consciousness.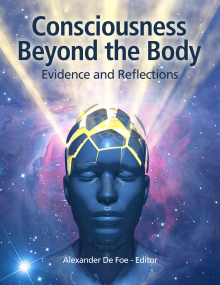 So, download this ebook!  And share it far and wide.
You can quote it at length on your website (with attribution to Alex de Foe), as it's written with a Creative Commons copyright. We want this book to go far and wide.  (At this writing, it's already been downloaded 500 times on Alex's Academia page, a good start!)
If you feel moved to do so, please consider writing an honest review on the book's Amazon page (at this moment, it has over 250 reviews!).