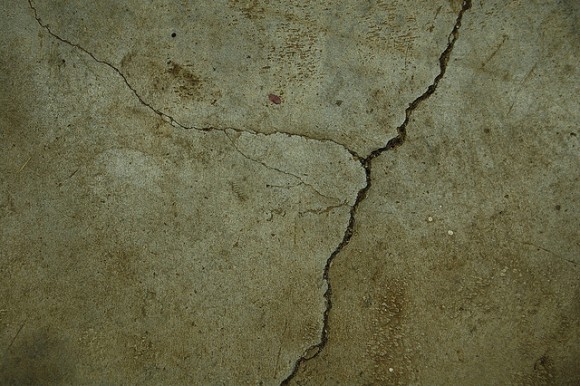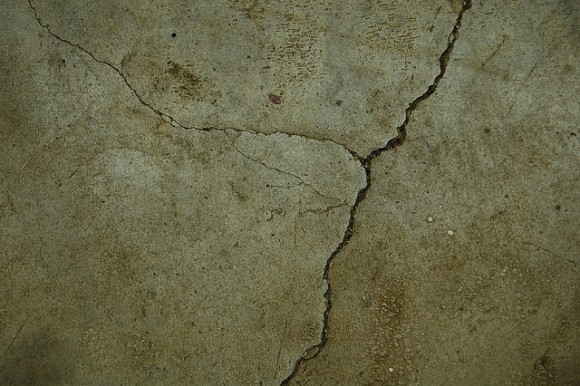 In all the years of writing for this blog, I have never had a driving urge to convince skeptics of the existence of anomalous experiences like precognitive and telepathic dreams. I'm simply more interested in the transformational aspects of dreamwork and consciousness studies. Admittedly, I'm also skeptical of a lot of paranormal claims–due more to a grumpy temperament than a philosophical position. I most likely wouldn't believe in psychic dreams at all, if not for the inconvenient truth that I have these experiences myself.
My wife laughs every time I tell her about a strange experience and then go about deconstructing it. "You're the most psychic person I know," she laughs, "so why do you fight it?"
That's a good question. Why do I fight it? It's embarrassing, but I guess I fight it because I don't understand it. And that, folks, is why the scientific worldview—as a belief system, not as a method of inquiry– is a conservative force that must be checked by open dialogue and a willingness to look into the murky corners of perception.
Slowly, in my own life, a crack in the dam has emerged. Today I want to share a story of the dam bursting open–literally.
The Case of the Flooded Basement
About a month ago, I dreamed that I was in the attic of the house, and a pipe burst in the wall. The water was flowing out like a faucet. In the dream, I went downstairs to look for help, and on my way down, ran into my brother-in-law.
That morning, my brother-in-law (who shares a house with my wife and I) told me he just had a dream about me coming down the stairs carrying buckets full of water.
Huh, that's interesting.
But more to the point, I knew instantly what had to be done.
You see, a week prior, I had discovered moisture seeping in on the basement floor. I hadn't told my brother-in-law about it, as he has been out of town all week. With my pipe dream (ha) and his synchronous dream of me and the buckets, I knew we better spend some time in the basement prepping for a possible flood. So we spent several hours that same day getting all our belongings off the basement floor onto shelves and pallets.
Six days later, during a heavy rainstorm, the basement flooded. Water poured through a crack in the wall like a spigot was turned on full-force. The image was shockingly similar to my dream. Yet the cause was clearly rainwater seeping out of the ground and coming through a crack in the foundation. I remember joking about how my dream of the broken pipe in the attic got the details wrong.
However, when the plumber came, he diagnosed the situation as a rusty pipe from the roof. Huh? Turns out, our row house—which was built in the 1890s—has a typical feature for homes of that era: the gutter collects water from the roof, and then the pipe enters the house again, connecting the rain gutter with an outgoing water pipe in the wall that then goes out to the city sewer. The pipe probably had never been replaced, and eventually corroded, first causing seepage, and then the flood.
So my dream wasn't that wrong after all: a water pipe in the wall burst, with water originating from above the living space. Was this precognition after all?
I'm not particularly convinced, as I knew already about the moisture problem in the basement.  A reasonable explanation is that I was at unconsciously working out the potential flood. Dreams, after all, showcase past, present, and future possibilities.
But when you add my brother-in-law's dream to the mix, I have to give up my "rational" defenses. We both dreamed we saw each other on the stairs: In my dream, I am seeking help to deal with the flood above; in his dream, I am carrying buckets of water. Is that telepathy on his part?  Mutual dreaming? I don't know, but it's pretty uncanny.
Uncanny enough to take action, anyways.
The value of pragmatism
I don't know how one could, "rationally speaking," disregard these dreams. It would have been more unreasonable to scoff and tell myself, "what a crazy random happenstance. Clearly, a explanation that values meaningfulness here would just be based on a personal history of selection bias."
From a doggedly pragmatic perspective, the most important aspect to this story is that we honored our dreams, and quickly focused our waking energy on preparing for a potential disaster. And because we did, we didn't ruin all of our stored possessions, which include clothes, hundreds of books, and an irreplaceable archive of letters, notes and photographs.
If I would have let my skepticism (which is important) prevent further inquiry and action (which is sadly what happens in the scientific community), I'd have a lot of wet stuff down the basement right now.
That's the dreamwork, y'all. Honor the dreams. They aren't all about our lost childhood self or our fears of death and the everlast. Some dreams just warn you to keep your powder dry.
This essay is derived from my ebook Big dreams: Lucid Dreaming, Psi and Borderlands of Consciousness.
First image: Cracked concrete by kungfubonanza