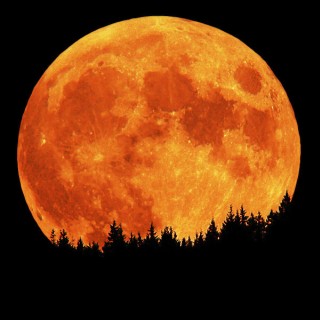 Tomorrow is the full moon, depending on your ancestral tradition it is known as the Buck Moon, Thunder Moon or the Hay Moon. In all traditions, it's gonna be big and round. But more pertinently, will this rising stone of Artemis effect your dreams?
Studies on this subject are hard to find, but almost everyone has an opinion. So I am asking my readers to chime in with their opinions, perspective and stories on this ancient question.
The expectancy effect is often to blame for the lack of scientific consensus about whether the full moon could cause our dreams to be more memorable, more bizarre, or even downright magical.
Of course, we can quickly turn that around to suggest that it is very easy for us to use the moon's patterns to incubate and remember our dreams. The great night-light in the sky has a historic association with witchcraft festivities, which are of course watered-down mis-perceptions of ancient shamanic practices which include dream incubation, soul-travel, and animal transformation.
So anyways, what will you dream about tomorrow night?
Image thanks to David Haworth