This article is an exclusive excerpt from: George Gillespie's new book Seeing: Beyond dreaming to religious experiences of light.  Gillespie discusses how he applies his lucid dreams to move deeper into personal spiritual practice as a Christian.
Before I fully accepted the fullness of light as an authentic experience of God, my approach to lucid dreaming was primarily to study the nature of dreams. When I was trying to eliminate the elements of dreaming while staying asleep, the religious experiences that arose in my dreams were unplanned and largely spontaneous. I appreciated them, but did not yet consciously think of my dreaming as a spiritual journey. In 1983, after I accepted my experiences of the fullness of light to be authentic experiences of the presence of God, my attitude toward dreams became more overtly religious. Worshiping while dreaming became more attractive to me than experimenting with dreamless sleep.
A dream of October 7, 1984:
I was in India. I was lucid for so long, I have no memory of what led to knowing I was dreaming. I remembered my desire to praise God. I thought spontaneously to run in a circle singing hymns. I hesitatingly began to run counter-clockwise in a large circle, trying to recall what the symbolic difference was between running clockwise and counterclockwise according to Jung. I couldn't think that through, and I kept running, dancing, and singing in the direction I had started. No particular thing marked the center to my circling.

My running was quick, but not as though I were racing. I danced as I ran, with my arms moving to the music. I danced to the hymns I sang. Occasionally I spun around in little circles within the big circle, bearing to my left continually. I ran through fields, over rough ground, through people's yards enclosed within bamboo fences, by an old man sitting in his yard, and into and out of rooms and houses. The areas through which I ran and danced changed continually with no consistency. Generally I tried not to bump into things, but I also knew that I could simply ignore anything in the way and pass through it, which I sometimes did. For a while, some playful children ran behind me. I thought that they might get in my way, and they partly took my mind away from my concentration on hymn-singing. However, I speeded up, and that too passed.

I may have sung ten different hymns one after the other. I probably did not sing more than one verse of each. Occasionally some words did not come to me and I easily put in my own words. There were pauses between the hymns while I thought of what to sing next. It seems to me I sang "Grace That is Greater Than All My Sins," at least the chorus. I know that I sang "Stand Up, Stand Up for Jesus." I had a momentary hesitation with that one, thinking that I wasn't standing up, but running and dancing in a circle. I thought of singing "Silent Night" since I had already sung a Christmas one (I forget which). I decided against "Silent Night" because it did not seem quick enough for my running and dancing movements. I believe I sang "Wonderful Words of Life." I might have sung "I Serve a Risen Savior." I know that I finished with "Jesus Loves Me," still moving counter-clockwise, after which I woke up. All the hymns, as often happens when I sing in my dreams, reached back to the years before I went to seminary in 1955.
No matter how much one believes in and enjoys communal worship, sleep forces us to be alone. But in our aloneness, we sometimes have others born from ourselves, other parts of ourselves, who will step into our dreams, and we can sing with them. Mostly I do the singing, but sometimes others decide what to sing. Above all, I still have a loving God with me in my dreams to worship and enjoy. Hidden behind the colors, forms, and sounds of our images, God waits to be invited into our song and dance. I will never see God, but God will be with me.
Dream worship has depended normally on my being lucid, and I have thought of doing so only occasionally. Much of my worship doesn't go far beyond singing hymns, dancing, and calling out scripture verses. Dancing is spontaneous and easy, although I have rarely danced with anyone or by myself when awake. I am not a dancer. In dreams, I also call out, even shout, little pieces of scripture or religious phrases, such as "God is love" or "Come, Lord Jesus."
I may also turn to the quieter and less exciting kind of worship that sometimes accompanies the elimination of dream imagery. I may float or concentrate on the darkness, and, without excitement, call on God. I have worshiped in a variety of dream circumstances, and there is no reason to believe that I have exhausted the possibilities.
Knowing that I am dreaming, I can make worship choices in some limited way and plan what to do next. However, my lucidity is balanced by the fact that I never have the degree of mental ability that some others claim to have in lucid dreaming. In dream worship, there is a certain advantage in having limited contact with the world and limited memory.
Most of us, when we pray while awake, close our eyes to minimize visual distractions. In meditation and contemplation, we may reach more deeply into ourselves, avoiding the distractions of the world. When I dream, I have reached a much higher level of eliminating distractions, and in lucid dreams, I also find fewer entanglements to distract me than I find in ordinary dreams or in being awake.
As in any dream, when I worship, my attention largely focuses on one thing at a time. I am not disturbed by the worldly concerns of my waking life. There are for me only the contents of the dream. In dream worship, God is the essential part of the experience and usually has my complete attention. I worship God and am centered on what I am doing. The usual narrow focus of my attention in dreams helps as well in the quieter attempts at stillness and concentration as well as in the more active worship.
Forgetting my past and the rest of the world means also that my worship, for better or worse, is not affected by clergy, religious surroundings, other worshipers, liturgy, hymn books, the way things are usually done in church, or whether I should be sitting or standing. I cannot even pray spontaneously about a waking life that I can only vaguely remember. My singing, calling verses, and praising God largely become my prayers. Worship comes from deep within me. My deepest religious impulses are released. I sing what I have learned long ago, although I can supply new words when I have forgotten some.
There is something in me that wants to worship God. Something in me chooses the hymns—something at work among my memories. I will sometimes be at the mercy of remembering a plan that I had made while awake, but largely I worship spontaneously and joyfully, without waking inhibitions. I do not think things through very far. My source is in my religious history, what I am, and what I truly believe. And as Paul wrote, "It is God who is at work in you, enabling you both to will and to work for his good pleasure" (Phil. 2:13), so that the spirit of God works within what I am. In dream worship I am alone with God, and I am at the mercy of God and myself. My worship is honest. Even when I worship because I remember some waking plan to do so, I worship truly and with little artifice. I seem incapable of pretense.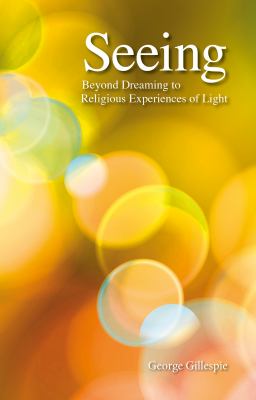 As Jesus taught the Samaritan woman, "God is spirit, and those who worship him must worship in spirit and truth" (John 4: 24). It seems to me that dream worship meets that ideal more easily than worship while awake, at least for me. I believe that such worshiping in spirit must be a blessing and balm to the body and mind asleep in bed.
This excerpt is from Gillespie's new book Seeing: Beyond dreaming to religious experiences of light.
---
Author Bio: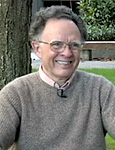 Rev. George Gillespie is one of the founding experts in the psychology of lucid dreaming, as well as an American Baptist minister who has taught the history of religions at seminaries in India. He has written extensively on lucid dreaming, including a chapter in the 2014 collection Lucid dreaming: New perspectives on consciousness in sleep, as well as numerous articles in Perceptual and Motor Skills, Lucidity Letter, DreamTime Magazine, and the APA's journal Dreaming. He has also been published in Indian Journal of Theology, Indian Church History Review, Journal of the University of Gauhati [India], Psychiatric Journal of the University of Ottawa, The Journal of Christian Healing, and Autonomy, The Critical Journal of Interdisciplinary Autism Studies.