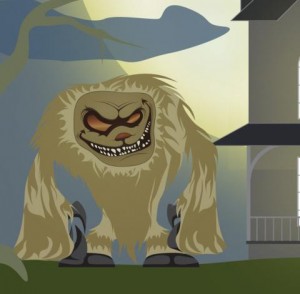 Why do millions of sane and rational people believe in ghosts? Because they actually see them, hovering over the bed and holding them down.
Over the centuries, spooky stories have warned us of the creatures of the night. But these tales don't just come from dusty fairytales: they are panicked stories of real experience transmitted down through family lines and melded into myth.
The ghosts, goblins, and werewolves we celebrate during Halloween are still with us today, thanks to the ever-present condition known as sleep paralysis.
Ever felt held down when are waking up?  Like someone is sitting on your chest?  Or felt a cloud of evil lurking in the room while you hear the sound of footsteps shuffling towards you?
These are all symptoms of sleep paralysis, which is the harmless sensing of bodily paralysis that comes with REM sleep.
But it gets weirder when you start projecting your dream imagery into the bedroom, literally calling to order your worst nightmare.
To honor the spooks of sleep paralysis, I teamed up with Zeo to illustrate the history and complexity of these lucid nightmares throughout the centuries.
Click the image below to see the full sized infographic, and please share it and pass it along!