I received this gracious email a few days ago:
Hi Ryan, Here is a quote I read from your bio: "Principally, I am interested in pursuing a more radical materialism for both the sciences and the arts." Would you say more about what you mean by this? I've studied material religion & theology, but I"m not sure if it's anything like this.
I have to admit that "radical materialism" does sound like goobledy goop. The ideas behind it are too critical to be ill-defined, though, because this is the way science and the wisdom traditions of the world are beginning to merge.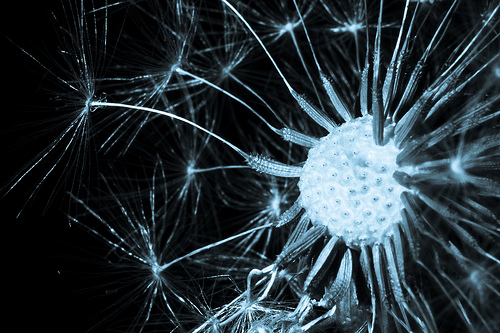 Radical Materialism – An Interdisciplinary Approach
So, radical materialism to me is a call towards good science, which means investigating not only what fits our current paradigm (or model of reality) but also the frayed edges of our knowledge, especially the anomalies that call into question our assumptions about how the world works.
Radical materialism relies on traditional methods of data recovery (third-person methods such as brain chemistry) as well as first person methods (personal experiences and phenomenology) and finally the science of relatedness: these are second-person methods that reveal shared observations and experiences (such as extraordinary co-arising cultural events or "group mind").
Essentially, radical materialism combats the "scientism" of today by giving voice to experience, process, and observable phenomena. The assumption behind this term is that materialism has been infected by a false dualism that prevents access to the conscious events that actually are the doorway to our observations in the first place. In other words, the cognition of experience (also known as consciousness if you really don't want to get funding) is off-limits from traditional science.
A second assumption here is that the observations we often call "supernatural" will turn out to have material correlates that have to do with our human sensing apparati. But in order to get there, we as a culture are going to have to relax our defenses about what is and isn't "physically possible."
Sleep Paralysis Pushes the Envelope Of What's Real
An example is the subject of sleep paralysis, which is the terrifying sleep experience of feeling like being held down by an oppressive force — sometimes accompanied by a full-blown vision of alien Others. Medical doctors realized in the 1980s that sleep paralysis is a biological condition, governed by muscle paralysis in REM sleep that over-steps its bounds into waking, consensual reality. Until then, the thousands of stories about this condition (not to mention the rich cross-cultural literature) were tossed aside as "quaint fairytales."
But of course this biological explanation does not reduce the chilling visions to random mechanical farts; rather, the experiences are psychologically real, and may even represent an entryway into shared (or archetypal) spaces. This is what I said about sleep paralysis a year ago:
These meetings have provided countless dreamers with deeper understandings of the psycho-spiritual realms that may be open to them. From my perspective, this isn't evidence of the "supernatural" but an indication that we still need a more radical materialism to account for what is natural.
Integral Science Becoming Mainstream
I hope this gives some insight into what I mean by radical materialism. I am sharing what I learned from the work of Ken Wilber, B. Allan Wallace, David Hufford, and other philosophers of science who are mapping out the meeting grounds between knowledge and wisdom.
The good news is that this perspective is becoming more mainstream every day. For example, check out this recent Science Daily post about a research team composed of philosophers and cognitive scientists who are investigating consciousness with multiple methods. Professor Paul Coates from the University of Hertfordshire explains:
"When we see a sunset or hear a symphony our sense organs, brains and bodies are moved in ways that are well understood by the physical and biological sciences. But during such experiences we also enjoy distinctive forms of conscious awareness. Yet this undeniable fact about our conscious lives is stubbornly resistant to scientific understanding. How is it even possible for purely physical brain activity to produce conscious experience? How do the qualities that manifest themselves in experience relate to the very different properties that are referred to in scientific descriptions of the physical world?"
Now that's what I'm talking about! So what do you think about this trend? Can it invigorate our fractured knowledge base? Or do you think an "integral science" is doomed to the sidelines of history?