If you are interested in becoming a dream researcher, it should be known—it is not for the faint of heart.
Most of us who are interested in dreams want to understand some deeper meaning in our lives. Or we are searching for something that we don't fully understand.
In my case, while searching for those answers, I found some personal insights about my own consciousness that were  hard to fully grasp and were often scary, but overall fascinating. The good news is, with dream research comes more dreams. By choosing dream research as your profession—or even your hobby— you too may experience some of these things.
For many of us, an interest in dream research comes at a young age. For as long as I can remember, I had experienced lucid dreams and because of that, dreams and consciousness have always intrigued me. During my undergrad studies, I was excited to learn more about the science of dreams and had found that the best way to learn about would be to study psychology. I realized pretty quickly that my psychology professors had little understanding about sleep and dreams.
As luck would have it, I ended up doing some directed study under the supervision of a professor who was also interested in dreams. This gave me the freedom to buy my own books, write my own syllabus, and essentially make my own class on the subject. I decided that the best way to learn about the subject of dreams was to reach out online to those who knew the most. That is how I ended up getting to know fellow dream researcher Ryan Hurd [editor of this here blog].
But what does a dream researcher do exactly?
It's different for everyone. For me, dream research is a full time hobby.  I am a community builder. I create original content for educational purposes. I connect with others around the world who have fantastic dream recall and have developed their own ways in order to explore their consciousness. I don't get paid by anyone to research dreams, and most of what I research is from other people's experiences and peer-reviewed articles on how sleep and altered states affect the mind.
A lot of what I do is learning and relearning what I already thought I understood. Most of my time is spent reading about advancements in psychology and sleep.  My primary goal is to help others understand more about themselves and how consciousness through dreams affects their everyday lives.
Being a dream researcher also includes focusing on my own personal dreams and trying to pay attention to what they are trying to tell me. This can be complicated in its own way as meanings of dreams can be hidden in layers of symbology as well as archetypes. Because of this, dreams can be overpowering to conscious mind and I need breaks so that I can enjoy sleep.
Overall, this personal research gives me the freedom to do what I want to do, without anyone dictating how I should look at dreams.
Fake Dream News?
Sadly, news and media statements on dream research are often inaccurate or out-of-date. Because of this, during conversations with people, I often want to correct some misunderstood concepts about these topics. It is important to remember that humility goes a long way. When it comes to understanding consciousness in general, what we think we know today will most likely be completely wrong in the future. With that, I often try to choose my battles as wisely as possible.  I reference the research rather than impose whether I am right or they are wrong. This at least gives them the option to read it for themselves.
Admittedly, some of my dreams have been frightening but overcoming fears in my dreams has allowed me to improve my waking life. Many of my dreams have also shown me what I never thought was possible, opening me up to new ideas about reality and the way we think about consciousness. All of these experiences have transformed my life and allowed me to be a more grounded person.
Explore Further into Consciousness & Community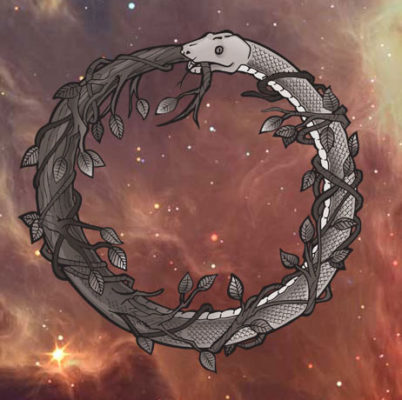 By focusing on my own dreams, I learn more about myself, and reconnect with my more spiritual side.
But I learn best in community. As a dream researcher, I get asked a lot of questions from people about their dreams. This has allowed me to try to help others with their dreams as well as learn new ideas as we share our dream narratives.
These explorations have expanded further into trying to understanding consciousness, including shamanic practices with their use of psychedelics and entheogens, as well as meditation practices and yoga.
That's what I have spent a great deal of effort creating a dream community called Taileaters which discusses and explores these areas with others who are also interested in these topics. My consciousness studies podcast, Cosmic Echo, explores these topics with authors, scientists and independent researchers.
Overall, these two community building projects have provided me with a great deal of information and the groundwork for becoming a dream researcher.
If you're interested in dreams, I  encourage you to think of yourself as a dream researcher too. For thousands of years, humans have been interested in their dreams and have communicated their importance in all societies. It is only recently that we have taken dreams to be nothing more than a period that we use to rest until the next day. Dreams have a lot to tell us that is very personal to each one of us.
The more people research dreams, the more we will get back to our roots and find out the importance of living, and not just for a paycheck. To ultimately achieve what is truly important to us – our dreams.
---
About the Author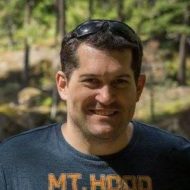 Lee Adams is the creator of Taileaters.com as well as author of a number of published articles that deal with sleep, sleep paralysis, and lucid dreaming.
Lee has a Bachelor of Science in Psychology and is currently studying at John F. Kennedy University for his Masters in Consciousness and Transformative Studies.