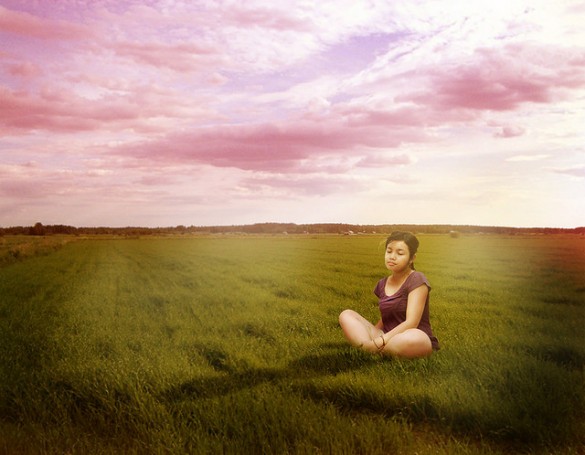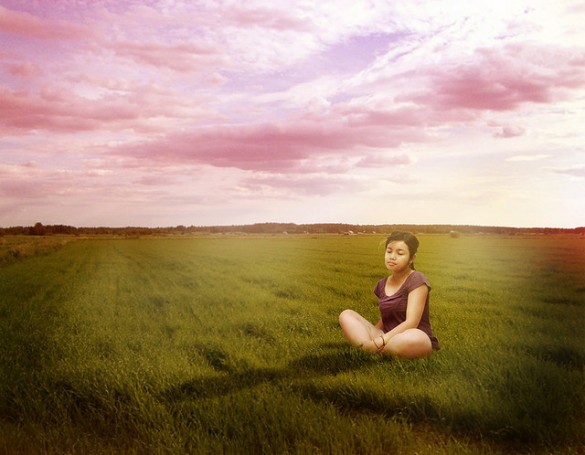 This is the third article in a series covering arguments against lucid dreaming. The fear that lucid dreaming is somehow unholy or spiritually corrupt is voiced in conservative religious circles as well as new age spiritual communities. In all of these groups, the fear is that lucidity allows contact with undesirable, unsavory or otherwise harmful forces.
As it turns out, these fears may have a basis in a neurological reality: some of us are prone to dip into the dark side of lucid dreaming, including contact with aggressive drives and powerful experiences of sexuality.
But the truth is not black or white, good or evil.
Lucidity, Sex and Sin
For dream-fearing Christians, the concern of lucid dreaming focuses on demons and sin. A quick review of the role of dreams in early Christianity shows that dreams actually played a major role in the early church. Interestingly enough, many of the scholars who helped popularize lucidity are Christian.
For certain new-agers, the dirty dream is viewed as a reflection of an unhealthy attachment to desire. Moving towards emotions and sexuality on purpose in your dreams is a step towards ignorance.
The monkey mind.
Transpersonalist Ken Wilber has even opined that dreams can "only" reach into the etheric realm, nowhere near the non-dual possibilities of "higher" states such as meditation.
What this viewpoint misses is the potential to work with emotions and sexuality in order to refine and channel these drives. Tantra is one example of sacred sexuality that can lead to higher states of awareness within the dream. 
Sorcery, Satanism and Wicca
[pullquote]Lucid dreaming does not have an inherent value system: you provide that.[/pullquote]I see the reference to the fear of lucidity as a slippery slope to the dark side in Internet forums all the time.
There's not any evidence behind it though.
This particular fear of lucidity is a hold-over from historic times, when women were actually burned at the stake for their lucid dreaming skills, along with their knowledge of herbalism and abortive aids.
What's more, Wiccan lucid dreamers, who represent the remnant of this European shamanic tradition, are not concerned with doing evil, but with communing with the planet and healing themselves and others.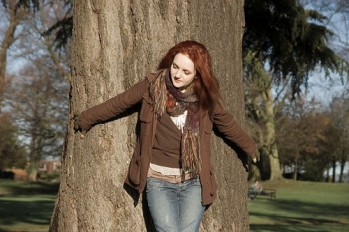 Granted, lucid dreamers can focus on anything they want. There are indeed some self-proclaimed lucid dreaming satanists who attempt to use the state to increase their power and say their spells.
Honestly, many more young people learn actual spells from Harry Potter. Neither are threats, simple because both camps will have new hobbies to irritate parents with in a month's time.
Bottom-line: Lucid dreaming can be directed towards "sinful" activities, but many more people with religious and spiritual backgrounds use lucid dreaming as a reliable way to make contact with the more-than-human realm. The values of those traditions are reflected in the goals of lucid dreaming.
The neurology of base emotions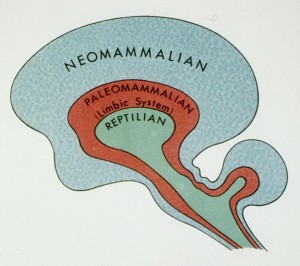 The fears of darkness in lucid dreams do have a grain of truth though. I've discussed this in earlier articles in this series, particularly the idea of dreaming as aggression.
To review, dreaming is a way of knowing in which negativity, fear, and intense sexuality mingle in challenging ways. The amygdala is highly active during REM sleep, the part of the brain that instigates flight or flight.
Meanwhile, the self tends to double and fragment in dreams as well, which is why some lucid dreams can involve confrontations with intelligent doppelgangers who know as much as you do about what is going to happen next.
This is the neurological set and setting of dreams. A little activation in the prefrontal cortex does not pull rank, nor does a strong desire to stay on the sunny side of street.
Temptation and Metanoia
Given this neurological base, these dreams are not necessarily sinful from a Christian perspective. Even Saint Augustine suggested that he was forgiven for his violent and sexual dreams. If you are Christian, the proper question to ask yourself is "am I encouraging and reveling in this material?" Lucid dreaming–like all conscious acts of imagination–reveal our wishes, and that can include temptations.
How you deal with temptation is a personal matter, but priests and mystics have been working with this material for centuries. In Christian mystical tradition, transforming base temptations into creative energy is an age-old process known as metanoia, which is about changing your mind's habits and desires for the purpose of healing and personal growth. This work can be catalyzed within the lucid dream as well as in waking life fantasies.  
However, a sexual or violent lucid dream is not a failure. It is still a dream. I would recommend taking responsibility for your intentions, but forgiving yourself for what happens in the dream itself.
When in doubt, give thanks
Expectation is still the single greatest influence on lucid dreaming outcomes–within this neurognostic framework, that is.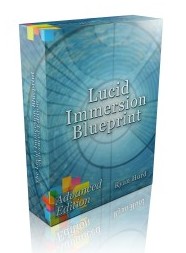 By practicing gratitude, and having respect for your fellow dream figures, the ancestral dreaming mind begins to show its gifts. These are the keys we know well from all the great religions of the world: the practice of love, charity, and compassion.
When you're scared, give thanks. Have compassion. Give a gift.
The doors to the mind that open next are worth all the trouble.
This article is drawn from Lucid Immersion, my mastermind guide on lucid dreaming.
First image credits 118/365 Meditate by Lisa Dragon.