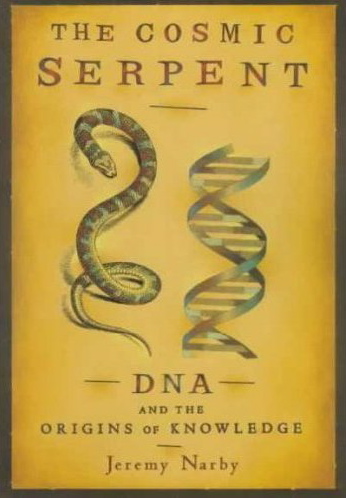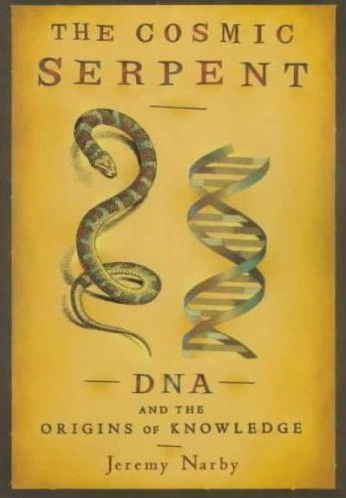 I've been re-reading the Cosmic Serpent by Jeremy Narby. A highly recommended narrative about an anthropologist's journey into the realm of ayahuasca cultures in Amazonia. It blew me away and the second reading is just as good.
Narby is an ethnobotanist, and he makes the key observation that, while Western scientists have freely picked from the fruits of indigenous plant knowledge, these same scientists do not believe the indigenous claim about how they received their staggering encyclopedic understanding of the most diverse ecosystem in the world.
The plants told us, they say. In particular, the plants communicate directly through images, feelings, and language during ayahuasca, datura, and tobacco-based ritual sessions.
Two Biases in Western Science that Narby Addresses
Narby ascertains that there are two biases in Western science that prevent the acceptance of this claim (which is nonetheless resulting in molecularly verifiable information that our civilization has profited mightily from).
First: we posit that hallucinations and visions are internal creations, and to think otherwise is the definition of psychosis, a break from reality.
Secondly: Plants cannot communicate with humans on an imaginal level, using language, symbols, or images. To think so leads back to the first point: la-la land.
Narby goes on to posit a theory about drug-induced hallucinations being the interior experience of an actual communicatory event with other non-human entities, through the language of DNA. Hmmm… I need more convincing about this explanation, but I like the spirit of the inquiry.
The Relevance for Lucid Dreaming & Other Visionary Experiences
But what really caught my eye is how the subjective reports of communication (as well as verifiable information that results from these uncanny experiences) are similar to that of advanced lucid dreaming and other non-drug-induced visionary experience.
Narby writes that for the Ashaninca peoples, "There was no fundamental contradiction between the practical reality of their life in the rainforest and the invisible and irrational world of ayahuasqueros. On the contrary, it was by going back and forth between these two levels that one could bring back useful and verifiable information that was otherwise unobtainable" (p. 47).
The shamanic perspective of lucid dreaming is similar. In the Native Americas, as well as Australia, Micronesia, and Asia, many cultures practice lucid dreaming as a communicatory event with the spirits of the land. Consciousness in the dream is a way of bridging the two realities, empowering the dreamer in the moment while allowing uncanny insight to be revealed and brought back to consensual, everyday reality.
Because lucid dreaming as it is advertised in the West is so infantile in design, it is refreshing to see parallels with other shamanic vision states that are still practiced today.