TL;DR answer: it's beginning to look pretty likely.
In case you missed it, in 2014 researchers in Germany confirmed that zapping the brain of subjects can routinely induce lucid dreams. (By zapping, I mean applying a low voltage current stimulation to the scalp). In the study, published in the journal Nature: Neuroscience, and conducted by Ursula Voss and her co-researchers at the University of Munich, subjects who had never had a lucid dream before went lucid in the lab. Pretty cool!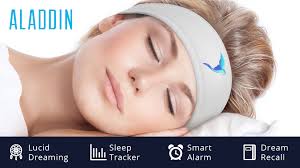 Now, a start up called Aladdin wants to make this technology available for the public. In fact, Aladdin has claimed to have replicated the Voss's study from Nature.
As reported in a recent in-depth interview of CEO Craig Wess of Aladdin, on the Lucid Sage Podcast, this new headband may have perfected the recipe for lucid dreaming on command.
Sounds promising, but unfortunately Aladdin just cancelled their Kickstarter when it looked likely the weren't going to get their funding. More on that later.
Quick and dirty review of lucid dreaming stimulation research
Let's back up, and look at the research again.
This strain of research can be said to have accelerated in 2009 with Alan Hobson and Ursula Voss's Gamma hypothesis, which suggests a connection between spontaneously arising Gamma band of brain wave activity (25-40hz) and lucid dreaming.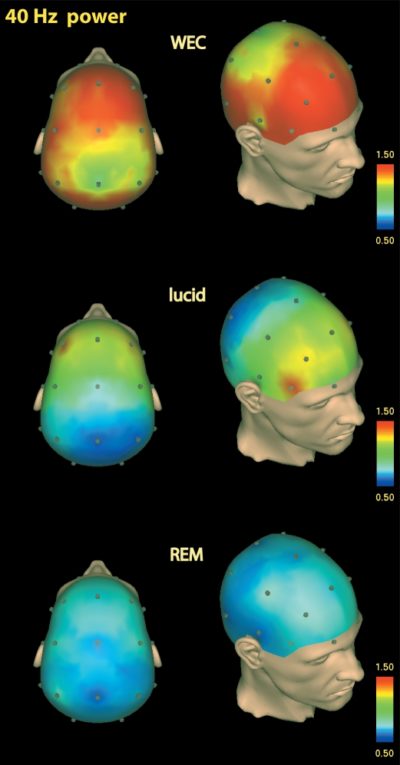 In their 2009 article, Hobson et al. suggested that lucid dreams are different from ordinary (REM) dreams by an increased brain frequency in the GAMMA range in the frontal and frontolateral areas of the brain. These areas are considered by many scientists to be the seat of linguistic thought, as well as other higher mental functions associated with self-awareness.
Keep in mind, this claim was (and still is) controversial — others have expressed doubt to this claim, suggesting that the Gamma detected is just an artifact of actual eye movements in REM sleep.
But by then inducing lucidity with a low Gamma current between 25-40hz, Voss has closed the loop and is suggesting that Gamma synchrony not only is a product of lucidity, but is somehow structurally supportive of meta-cognition in the dreaming brain.
It's the closest thing to a trigger for "lucidity" yet: the technical method is tACS, or transcranial alternating current.
By the way, this wasn't the first study to look into stimulating lucid dreaming with electrical current. In fact, a 2013 study by Tadas Stumbrys, Daniel Erlacher and Michael Schredl found that electrical current on the scalp can induce lucidity in dreams. Fun fact: this group used tDCS (direct current) rather than alternating current (tACS) in their experiments.
What Lucid Stimulation means for Consciousness Studies
Philosophically, the implications are bold. Is consciousness as we know it–that is, consciousness defined as "self-awareness and the ability to self-monitor our thoughts and behaviors"–supported best by a specific brainwave frequency?
Or is this just one type of synchronized state, the tip of the iceberg? As some neuro-phenomenologists suggest, are there many kinds of lucidity each with different neural signatures?
What does this mean for the hard problem of consciousness, the search for theory-of-mind philosophers to link the subjective expression of consciousness with the workings of the brain?
And, of course, when can I uplift my psyche into the blue footed avatar of my choice?
Back to the marketplace
Despite this promising line of research, I have admittedly been skeptical of market-ready technologies that stimulate the brain. The research is simply too new and untested, I've thought.  Remember… these researchers had to jump major research hurdles in order to experiment on humans in this way.
Direct current is not a parlor trick. It's not necessarily as harmless as technology that uses pulses of light (see the promising iWinks) or auditory frequencies (such as binaural beats).
We just don't know what the long term effects are.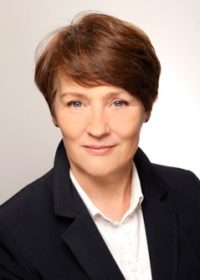 Dr. Voss herself has told me she is not supportive of lucidity devices that make use of her preliminary findings.
Voss told me when I asked her last year, "I am of the firm opinion that electrical stimulation of the brain should always be carried out under the supervision of a physician. This is quite a powerful technique and, to put it boldly, you are messing with people's brains. So this should proceed with utmost precautions." (personal communication, 10/2015).
Maybe I'm just getting old. Back in my day, we earned lucid dreams the old fashioned way by incubating dreams with paper and pencil and listening to shamanic drumming tapes on a Sony Walkman.
And we walked uphill both ways to school too!
My stodgy, analogue desires for the lucid dreaming subculture may be increasingly irrelevant, but it seems that lucid dreaming is entering a new era of instant gratification as it has gone mainstream, thanks especially to movies like Avatar and Inception.
I'm beginning to feel like one of Timothy Leary's colleagues at Harvard  — Slow down! Let's learn some more about how this works until we hand this stuff out like candy. That may sound weird from the guy who is currently researching galantamine's effect on lucid dreaming, but see, I am a fan of evidenced-based dreamwork of all stripes.
If anyone can make brain entrainment tech go mainstream too, it may be Aladdin. Even though they canceled their Kickstarter, I suspect they will come back with a different source of venture capital. After all, Aladdin's team is a group of successful entrepreneurs who have scaled some seriously big product splashes already, including an early foray into the huge vaping market. (I contacted them about what's next but they declined to get back to me).
It won't be this year, but soon enough a lucid dreaming stimulation headband will be available at the corner market, hanging right next to the clove cigarettes and the fancy magazines.
I'm curious — would you try it? And in which flavor?