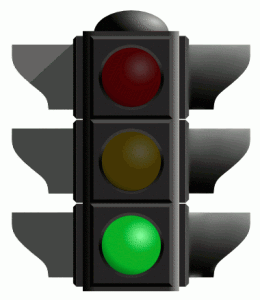 Scientifically speaking, what are the best ways to go lucid in a dream?
This is the subject of a recent essay published in the journal Consciousness and Cognition. The authors, all German and Swiss researchers, looked at 35 studies of lucid dreaming induction, or techniques for gaining self-awareness and clarity in the dreamstate. Researchers rated the effectiveness of the techniques as well as the quality of the studies. A meta-study like this is long overdue, as  there's really only been a handful of clinical tests on lucid techniques in the last decade. The results may surprise you, as several "green light" techniques are rarely mentioned today, and other more popular techniques are considered questionable by this study.
I'll keep it simple, and present the 6 reported best methods for inducing lucid dreams (with helpful links to articles written by myself and other trusted lucid dreaming educators).
Green Light!
LaBerge's MILD (mnemonically induced lucid dreaming)
Reflection (Also called reality testing)
Building intentionality
Tholey's combined technique (reality testing plus intentionality)
Light stimulus (lucid dreaming masks, such as the NovaDreamer and the Remee)
WBTB (Wake back to bed)
What is missing?
I was surprised to see drug-assisted techniques did not to make the cut, but then again the study limited itself to Stephen LaBerge's 2004 empirical results for Donepezil, an acetylcholinesterase inhibitor. Shocking, isn't it, that galantamine –probably the world's most popular lucid dreaming pill at present — has almost no clinical evidence behind it yet.
Galantamine may increase the odds 5X. Oh wait — but it does have a little! This study must also have gone to press before LaBerge and Kristen LaMarca's release of their  well-controlled galantamine data set (Poster session in June 2012, presented at the International Association for the Study of Dreams in Berkeley, CA), which showed a 5.8X greater likelihood of having a lucid dream with 8mg of galantamine versus placebo. It's a small trial, but double-blind placebo controlled.
Big picture: the power of combining techniques
The authors' final discussion point is that none of the lucid dreaming induction techniques are all that effective.
Wha.. say again?
"None of induction techniques were verified to induce lucid dreams reliably, consistently and with a high success rate. Most lucid dream induction methods produced only slight effects, although some of the techniques look promising."
Indeed, the most promising techniques the researchers reported include Tholey's combined technique, MILD combined with a light device, and WBTB combined with MILD.
Hmm, do you see a trend here?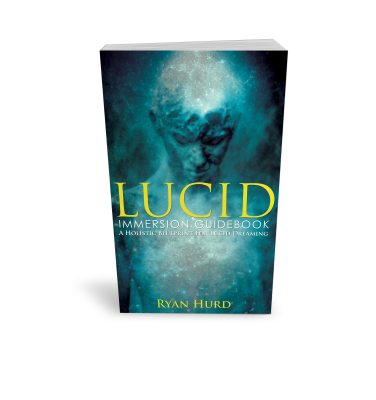 If you read this blog regularly, the power of combining practices shouldn't come as a surprise, as I teach precisely that in my Lucid immersion guidebook. When you skillfully combine a (limited and carefully picked) number of techniques in a controlled lucid dreaming experiment, you learn quickly what works best for you.
It's amazing that after thirty years of lucid dreaming research, we are still just beginning to clue into what works the best. But with this generation's renewed interest in consciousness studies, and the applicability of lucid dreaming for neuroscience, I have a feeling that we won't be in the dark for too much longer.
References:
La Marca, K. and Laberge, S. (2012). Pre-sleep treatment with galantamine increases the likelihood of lucid dreaming. Poster session, presented June 25, 2012 at the Annual conference for the International Association for the Study of Dreams, Berkeley, CA.
Stumbrys, T., Erlacher, D., Schadlich, M., and Schredl, M. (2012). Induction of lucid dreams: A systematic review of evidence. Consciousness and Cognition (21), 1456-1475.