It's the last week of the year and I am lucky to have some time to reflect on what a whirlwind the last 12 months have been for me.
I really recommend carving out some time to do this yourself. Even if you can just get away for an hour with a pen and a journal, the process of looking back is satisfying and clarifying.
In fact, Scott Belsky, cofounder of Behance, just wrote a wonderful piece on this topic, about how to reclaim downtime. Belsky mentions it helps if you can turn off your cell phone. I agree and I'm not being facetious: I recently discovered I hadn't powered down my iPhone for 3 months. That's messed up.
Anyhow, upon reflection, I've had a really satisfying year professionally.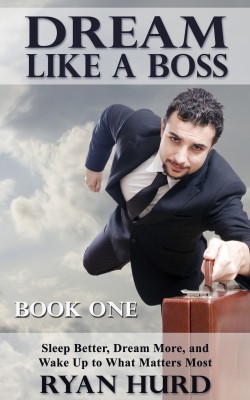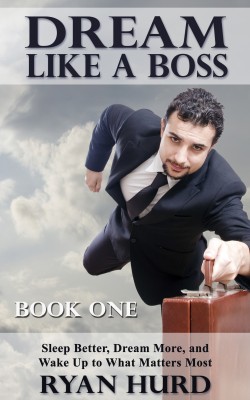 I joined top scholars at TEDMED to discuss the problem of sleeplessness in society, edited a two volume anthology on lucid dreaming, wrote Dream Like a Boss (which will be out on Amazon in mere days, by the way) and am now consulting on the design of some very cool programs with the app SHADOW (including a lucid dreaming program).
I also was re-elected to the board of the International Association for the Study of Dreams: if you are seriously interested in dreamwork and dream research, I highly recommend becoming a member.
When I managed to leave the house without a toddler in tow, I lectured on creativity in sleep paralysis at a regional dream conference in MA, gave two workshops on lucid dreaming in Philadelphia, and gave a guest lecture on sleep and dreams to a group of enthusiastic students at Bryn Athyn College.
Unfortunately, my blog suffered, becoming more of a log of what I'm doing elsewhere.
When I did blog, what fueled it creatively was my continued experimentation into sleep deprivation (AKA parenting).
My top three posts penned this year (in terms of page views) were:
1. Got Evidence? The Real Effect of Milk on Sleep and Dreams
2. 8 Best Sleep Tracking Apps Now that Zeo is Gone
3. Don't Mistake Tactics for Strategy When Learning How to Lucid Dream
Looking forward to 2014
Like I say every year, I totally plan to blog more this upcoming year. No, seriously!
Meanwhile, the Lucid Dreaming anthology, published by Praeger, will be out in August 2014: it's going to blow your socks off. There's 30 chapters in total, covering science to shamanism.
But the real news is that Dream Studies Press is going to get real.
Like, physical.
Not only will I be releasing Dream Like a Boss Book 2 in the Spring, but I will also be making the series and Lucid Immersion into hardcopy books that you can place on your bedside table. The publishing company will live on Dreamstudies.com, and serve up all my digital products.
Finally, I have the stirrings of at least two new books in me.  One of them is already a rough draft manuscript that has been sitting on my desk for over two years: a brand new integral mapping system for doing lucid dreamwork. I've been working on this system for myself but have not had the energy to unveil it yet.
As for the future of the Dream Studies blog, I really like to know what you think: what would you like to see more of on DreamStudies?  Guest posts?  Reviews? Best of lists or in-depth pieces?  Tell me with a comment below!
Hope you have a restive week and Happy New Year!