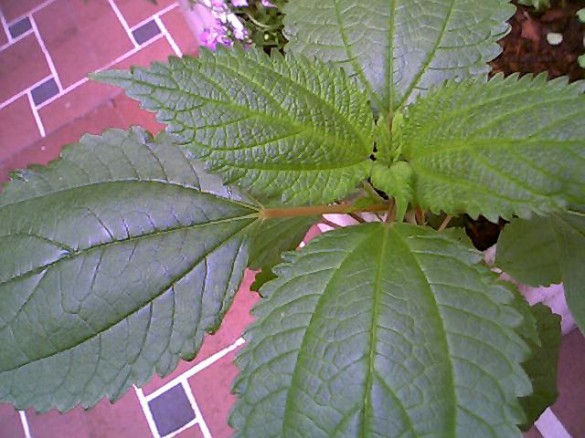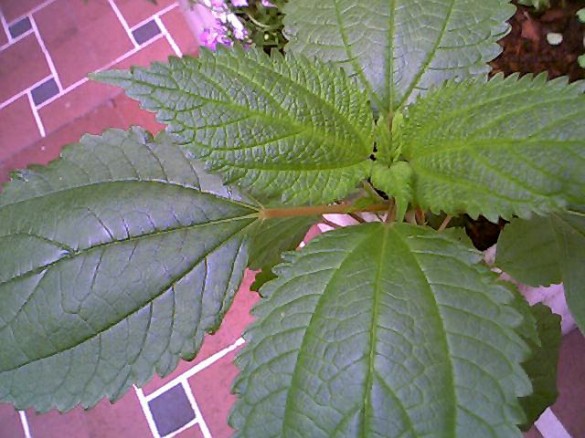 One of my first experiences with Calea zacatechichi involved taking bong hit after bong hit from my couch at home, a spectacle that evidently warranted harassment from any onlookers. "What – do you think you're going to get high or something?" The question was posed along with an incredulous look, like I was some kid who got bored sniffing glue and wanted to try something new.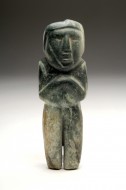 The truth is, I do like to try new things. Like the time shortly thereafter that I took over the kitchen for half a day grinding out Calea leaves and put them into little gel caps in an attempt to make my own capsules – an entirely inefficient process I do not recommend. But I'm getting ahead of myself. Just what the heck is this strange sounding thing called Calea zacatechichi?
Oh, and by the way – no, it doesn't get you high.
What is Calea zacatechichi?
Calea zacatechichi is a plant native to Mexico known for its effects on dreams. Traditionally it's used by the indigenous Chontal as a means of dream divination. A Chontal shaman would smoke a cigarette and drink a tea made from its leaves before going to sleep.
The dream would then give them the answers they were looking for – such as the reason why a person was sick.
Also called "the dream herb" or just "Dream Herb," Calea zacatechichi has become well known outside of its traditional usage by the Chontal.
Much of the excitement surrounding this plant revolves around its reported ability for inducing lucid dreams.
Effects on Dreams
A 1986 study in the Journal of Ethnopharmacology showed several interesting results in regards to dreams and Calea zacatechichi. Of particular interest is that the "results show that zacatechichi administration appears to enhance the number and/or recollection of dreams during sleeping periods."
Additionally, the authors state the data collected "suggests that Calea zacatechichi induces episodes of lively hypnagogic imagery." In summary, the study suggested that Calea zacatechichi causes an increase in the following:
number of overall dreams experienced
ability to remember those dreams
intensity of hypnagogic imagery experienced while falling asleep
Experiential reports suggest that its effects also include:
spontaneous lucid dream experiences
increased dream clarity and realism
By "experiential reports," I mean the experiences of everyday people who try working with Calea zacatechichi and then report on those experiences online.
Working with Calea Zacatechichi
Calea zacatechichi is most commonly sold dried and bagged by the gram. This makes it perfect for its two most common preparations – either making it into a tea or smoking raw leaf in a tobacco pipe or as a cigarette.
Making Calea zacatechichi Tea. For those trying this for the first time, I recommend making a tea by pouring boiling water over 1-2 grams of Calea zacatechichi. Let steep for 10 minutes and then drink about an hour before going to bed. As you fall asleep, confidently hold the intention in your mind that you will have a lucid dream.
The first time I made the tea I used about 5 grams. I did not have a lucid dream but I had two very vivid dreams. There were other times I made the tea but I cannot find my notes on it.
Making the Tea Taste Better. Some people seem slightly offended at the suggestion of improving the taste of this rather bitter tea. Nevertheless, any discussion on Dream Herb tends to get into the taste, which then gets into what people have done to make it less bitter.
Years ago I wrote a blog post called How to Make Calea Z Tea Taste Bitter…I Mean Better! which has since collected some great tips from others. Some of these suggestions include adding honey, soy milk, mint leaves, lemon balm herb, or agave nectar to the tea. One person even suggests kool-aid.
Other tips include chewing gum or sucking on hard candy while sipping on the tea.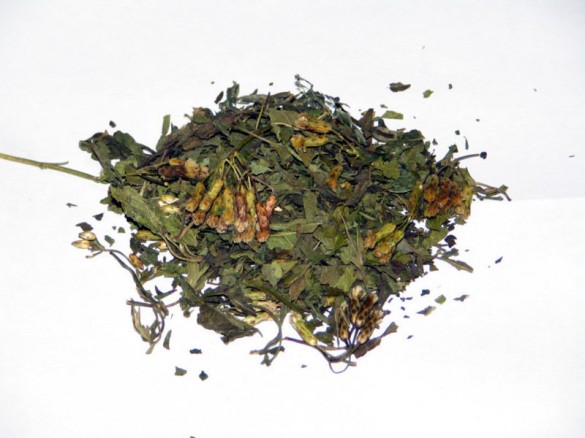 Smoking It. Of course, you can always smoke it instead of making a tea, too. Personally I've never had a problem with the smoke, but some describe it as harsh and try blending it with other herbs or using a water pipe may be useful.
In my experiments, the first couple nights I saw little to no effect on my dreams. Or worse yet, it seemed I had lower dream recall than normal. But there's a curious little note about these first few sessions that flags the research between dream herb and hypnagogic imagery.
I saw a noticeable increase in the intensity and fluidness of visuals using my Sirius Mind Machine before going to bed. This makes sense, given the almost dream-like state I would be in using my mind machine to help me fall asleep and the ability of Calea Z to ramp up the hypnogagic imagery.
I continued smoking Calea zacatechichi the nights following this experience, and I'm happy to say I had a lucid dream. The realization that I was dreaming came on spontaneously and for a few minutes I roamed around in my dream being obnoxious before this awareness left me as quickly as it had come, and the dream returned to "normal."
It's also worth noting that the dream sequences that played out before lucidity were very long and full of strange details. By the way, I wasn't taking exact measurements but I was smoking about a gram on each of these nights. I wanted to smoke more but it takes a lot of work on the lungs to do so.
Other Preparations. You can also find Dream Herb sold as a tincture, resin, or in a capsule. In these forms it is typically enhanced to be either 10x or 20x as strong as it would otherwise be for the same amount.
One time I took 10 grams of raw leaf and crushed it into pieces small enough to fit into 24 capsules. I took 12 capsules or about 5 grams that night and again the next night.
While I was still awake yet nearly asleep, I saw "some breed of throbbing visuals on my eyelids."
However, my dreams were nothing special on either night – it was as if there was no effect at all.
Conclusions From My Own Experiences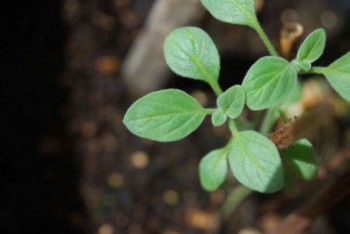 Based on my own experiences, dream herb seems to work best when smoked. Higher doses taken via other methods didn't translate to an increase in the effects I had when smoking at lower doses. This is based on only a few experiments though and I wouldn't draw any linear conclusions here.
But the question everyone really seems to have is this: Does Calea zacatechichi cause lucid dreams?
It's a safe bet that experimenting with it over a number of nights you are going to see a variety of results, which will almost certainly include an increase in vivid dreams and probably will include having a lucid dream. And then there will be nights with nothing at all.
I honestly don't know what to make of that, which is one reason why I've remained so intrigued with this plant after all these years.
About the Author


Ben Jacobs runs a site devoted to dreams, consciousness, and holistic health called DreamingLife.org. His most popular articles cover lucid dreaming and dream herbs.