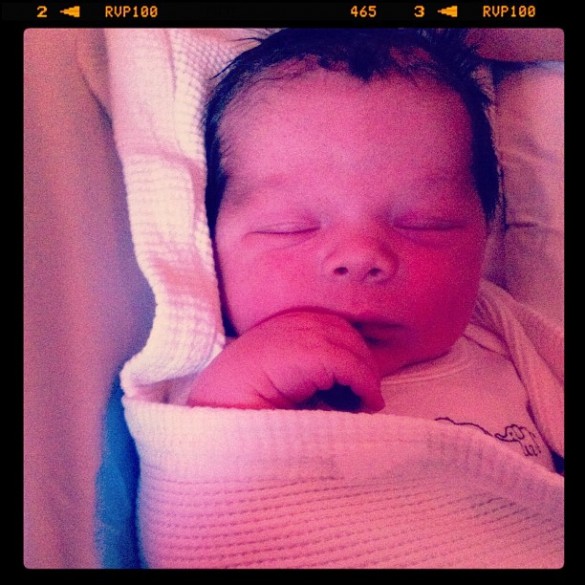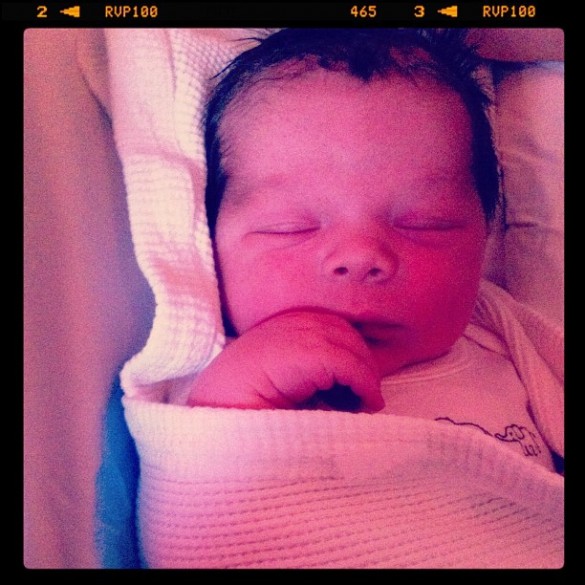 In the coming weeks, I may change the title of this blog from dream studies to sleep deprivation studies.
Why? Because my wife just gave birth last week to our son Connor Dungan ! Here he is only a few hours after delivery.
Both Connor and Wendy are doing well, safely ensconced at home. We are feeling so blessed by a healthy baby (over 8lbs, y'all) and a relatively easy delivery. 
I'm also overcome with gratitude for the midwives of The Bryn Mawr Birth Center, and my friends and family who have helped us make this transition into parenthood with their gifts of dinner,  errand-running, and infant wisdom.
Our sleep patterns have indeed shifted dramically as we adapt to sleep deprivation.  Once we realized that time doesn't matter anymore, and that the baby is calling the shots, we have watched with fascination as we become untethered from the diurnal world.
[pullquote] sleep is opportunistic when you're caring for a newborn[/pullquote]
That's my take away so far: sleep is opportunistic when you're caring for a newborn.  There's no choice but to adapt. But we are designed for this: it's actually not that hard once my own rigid self-constraints of what "good sleep" means has fallen away.
My dreaming in particular has become filled with intensity, no doubt due to the pressure of REM deprivation, which results in instant REM rebound anytime I close my eyes. 
It's really trippy.
That's all I have time for today, but I hope to be adding new content to DreamStudies soon. 
And my new lucid dreaming program —the Lucid Immersion Blueprint — is still ready to birth Jan 2, 2012.  (Just had to birth a real baby first.)