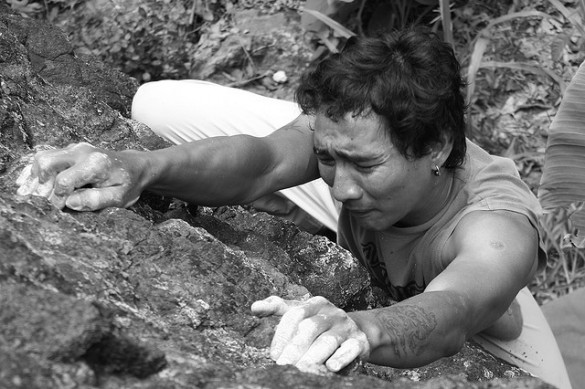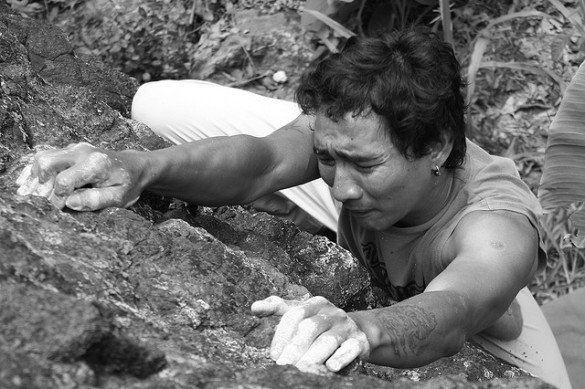 Feeling a vague discomfort about the safety of lucid dreaming?  Is it dangerous: a slippery slope into madness? Will it make you lose touch with reality?  You're not alone in these thoughts, although I say with confidence that there's nothing to fear. Not even fear itself.
This essay is part one of three addressing the central arguments used against the practice of lucid dreaming. Today, I'll address lucid dreaming and mental illness, a connection that is being made more frequently than ever as lucid dreaming becomes a household word.
There's no evidence that lucid dreaming can bring on mental illness. In fact, lucid dreaming has recently been linked to resilience, the ability to maintain stability during and after traumatic events. Lucid dreaming is used clinically to help cope with nightmares, and is considered by many psychologists to promote psychological growth and encourage problem solving.
So why does the myth continue to rear its head? We can thank bad journalism, for one, such as Time magazine's regrettably unbalanced and fear-mongering piece on murder suspect Jared Loughner last fall.
But the myth goes deeper, and seems to be based on common fears of lucid dreamers, as well as some logical fallacies and headline-grabbing metaphors used by dream psychologists.
Mental illness and hypnagogic visions
We'll start with the logical fallacy that lucid dreaming can cause mental illness. This myth begins with the observation that both people who have dementia and lucid dreamers sometimes see things that are not there. I am talking about hypnagogic hallucinations, imagery that is seen at the threshold between waking and sleep.
People who are suffering from mental illness often experience lucid hypnagogia, as mental illness often comes with arousal disorders that increase the likelihood of awareness at sleep onset.
Seeing things at sleep onset is also an early symptom of the grab-bag of conditions known as schizophrenia, often occurring years before the arrival of other symptoms of mental disease.1 For years, hypnagogic hallucinations has been seen as a predictive factor for developing schizophrenia later in life, especially in individuals who have a family history of mental illness.
Lucid dreamers run into hypnagogic hallucinations when trying techniques that encourage wake-initiated lucid dreams. But even today, psychiatrists still misdiagnose lucid hypnagogia and sleep paralysis as early symptoms of schizophrenia, despite the fact that these states frequently occur in normal, health adults with no trace of illness.
Dreaming as Delirium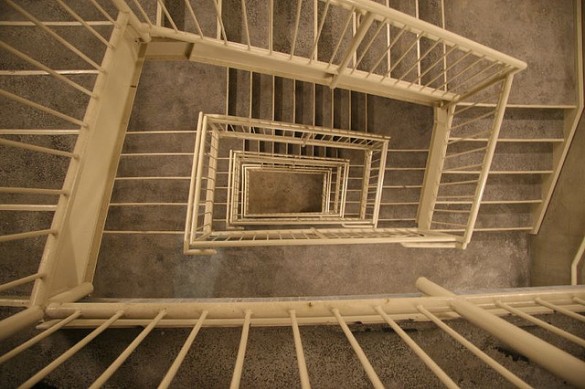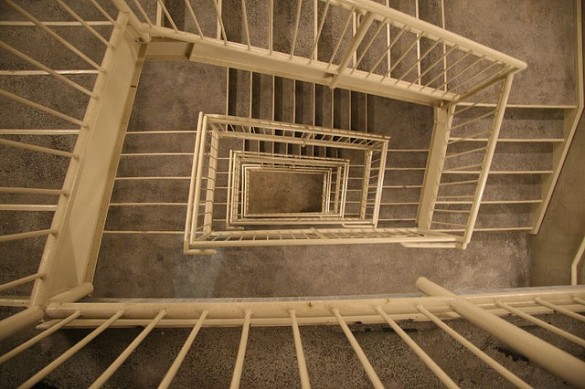 Another strand of this myth is due to an old literary convention. For over a century, psychiatrists have compared paranoid delusional patients as existing in "a world between waking and sleeping."
More recently, dream researcher Allen Hobson has strengthened this metaphor with his tantalizing metaphor that "dreaming is delirium."  Just as tantalizing, Harvard sleep doc Patrick McNamara has recently argued that dreaming is "an act of aggression," due to the high levels of negative dream content.
This is the perspective that was miscontrued by Time Magazine into the unsubstantiated claim that classifying dreams as delirium means that lucid dreams can lead to psychosis.
Indeed, dreaming, waking hallucinations, and disorders of social aggression involve some the same brain mechanisms. The implications are complex, pointing towards the often-unrecognized dark side of dreaming that is an artifact of our evolutionary heritage. But no one is suggesting that dreaming, lucid dreaming, or dream journaling for that matter, leads to madness or anti-social behavior.
The terror of false awakenings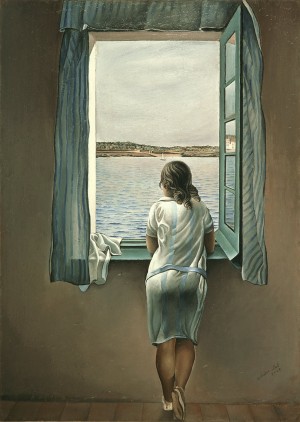 Finally, the experience of false awakenings leads to worries that you're losing touch with reality. A false awakening is a dream in which you think you have awaken, but are actually still securely in the dream.
Lucid dreamers run into false awakenings because lucid dreams tend to terminate with waking up. The expectation that you're waking up as a dream scene fades and another begins creates a virtual bedroom that seems real…..
until you get out of bed a there's a Grecian sea where the bathroom usually is.
Other common triggers for lucidity include strange bodily feelings (lifting off the ground, dizziness, drunkenness, etc) and strong emotions.
False awakenings are disconcerting. We don't know if we are awake or asleep.
Here's a tip: if you're seriously doubting if you're awake, chances are you're dreaming. This confusion leads dreamers to wonder if they will start to doubt waking reality too. But it doesn't work like that. Having false awakenings does not lead to a break from reality in waking life.
Read about how to deal with and prevent false awakenings here.
The real connection between lucidity and illness
That said, there is a link between lucid hypnagogia and sleep disorders, such as insomnia, narcolepsy and sleep apnea. Lucid dreams also tend to come when fighting serious illnesses like influenza and malaria. Anxiety disorders such as Post Traumatic Stress Disorder, which come with hyper-arousal and increased nightmares, may also indirectly bring on some disturbing lucid dreams.
This last tendency has recently been leveraged by psychiatrists who have had some early positive results in reducing nightmare frequency in PSTD sufferers by teaching them how to change their dreams to more positive outcomes via lucid dreaming.
Lucidity and Vision Quests
Now for some cross-cultural context of this association between lucidity, visions and stress. Throughout history, and in some indigenous cultures today, young people are encouraged to bring on lucid dreams and hypnagogic visions through the vision quest complex. This process instigates all the stressors that co-occur with anxiety conditions and sleep disorders, including sleep deprivation, disordered sleeping, social isolation, and prolonged fasting.
This is the shamanic side of lucid dreaming.
The difference, of course, is that these rituals are culturally supported. They are done within a context of initiation into adulthood and backed by a supportive spirituality that views dreams and visions not as illness but as profound, meaningful experiences. They are not illusions, but more real than real.
Studying lucid dreaming will not cause a descent into madness. If your lucid dreams are distressing, however, you may want to do what you can to reduce your anxiety and find some social support for working with the dreams therapeutically.
Lucidity in dreams does not make us enlightened by default either. Lucidity is not good or bad, healthy or unhealthy: it's a natural product of arousal during sleep and other states of consciousness.  Lucid dreaming is a skill that can be applied—and misapplied—for many purposes and intentions.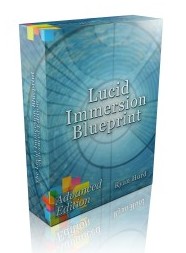 This post is part one of a series that addresses arguments used against the safety or advisability of lucid dreaming. The next post deals with the claim that lucid dreaming is not natural and disturbs the dream process.
Finally, we'll look into the common fear  that lucid dreaming can bring contact with unsavory human drives or cause "spiritual corruption."
The series is drawn from my Lucid Immersion: my mastermind guide on lucid dreaming.
The next post in this series: Is lucid dreaming unnatural?
Notes
1 Mavromatis, A. 1987. Hypnagogia: the unique state of consciousness between wakefulness and sleep. London: Thyrsos Press, p. 183.
First Image: Rockclimbing by Carolincik