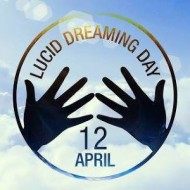 This April 12th is Lucid Dreaming Day!
LDD is a day for celebrating the science and art of lucid dreaming, which is almost a household term. The lucid dreaming community is hoping this event will trigger fresh attention and inspire lucidity in thousands of new individuals.
The day commemorates the first time that a lucid dreamer signaled that he was dreaming, therefore scientifically validating the ability to know one is dreaming while in the dream. That date was April 12, 1975, and the dream researcher responsible was Keith Hearne. However, it was not until 5 years later that another researcher, Stephen LaBerge, published results from a similar study in a peer-reviewed journal and convinced the scientific community.
While the date chosen for Lucid Dreaming Day is a nice nod to the creative first that Keith Hearne achieved, in a grander sense the event is a celebration of all the creative potentials inherent in lucid dreams.
There's a lot going on this April 12th: including the YouTube premiere of a new lucid dreaming-based sci-fi mini-series called Anamnesis.
Here's the official website, including local lucid dreaming events that may be happening near you.
This year's Lucid Dreaming Competition
And as always, there is an exciting competition.
To enter, all you have to do is share your own lucid dreaming experiences in a couple of creative ways. Top prizes include some pretty cool lucid gear, and are sponsored by DreamsCloud and Daniel Love, author of Are you Dreaming? and founder of LDD.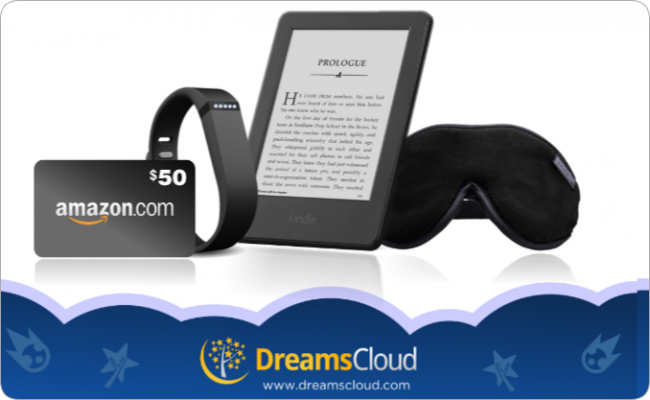 Because this is a community-driven event, there's actually several chances of winning because lucid community leaders are all giving out their own prizes as well.
In fact, I am also offering a couple valuable prizes! I will be independently reviewing the shared submissions myself, and offering the following for my favorite 4 entries: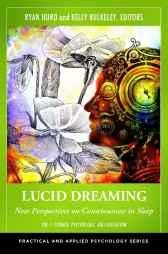 Grand Prize: One copy of the two volume set Lucid Dreaming: New Perspectives in Consciousness in Sleep, edited by myself and Kelly Bulkeley, PhD. Contributors to this two-volume work include top dream experts across the globe–scholars sharing knowledge gained from deep personal explorations and cutting-edge scientific investigations. Topics covered include the neuroscience of lucid dreaming, clinical uses of lucid dreaming in treating trauma, the secret history of lucid dreaming in English philosophy, and spiritual practices of lucid dreaming in Islam, Buddhism, and shamanic traditions. Value: $130. (Note: If winner is not in the US, I will ask to split the cost of shipping the books).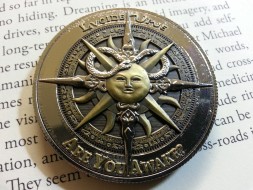 1st Prize: One freshly minted Lucid Talisman, a beautiful and mysterious object that fits in your pocket and reminds you to perform reality checks and ask… Are you dreaming? This unique talisman is no mere trinket, but a solid copper coin with a nickel finish, designed by myself and Lee Adams. The Lucid Talisman is officially launching on Dream Studies Press the week of April 12 so the winner will be receiving one of the first minted! Value: $20. Free shipping.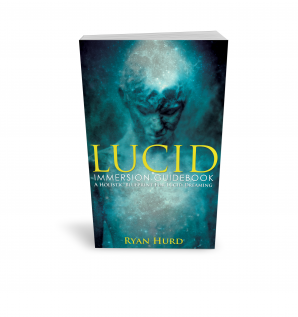 2nd Prize: Two winners will receive my multimedia ebook Lucid Immersion Blueprint: A Holistic Guide to Lucid Dreaming, also including the ebook Lucid Roadblocks and three hours of expert interviews and educational podcasts. Value: $25
To enter this year's Lucid Dreaming Day contest, check out the rules and regulations here. Essentially, you need to post your entries to Facebook or Twitter before April 14th, midnight GMT (7pm eastern).
Your creative entries consist of:
1. Share a lucid dreaming selfie pic, performing a reality check in an unusual or dream-like scenario.  The reality check can be of your choosing. You're permitted to use photo-editing software to really bring your creativity to life.  Post the image on Facebook (on the LDD event page) or Twitter. For either, use the hashtag #MyLucidDream and #LucidDreamingDay so I can find it!
2. A lucid dream report shared through DreamsCloud (free registration) — don't forget to use the hashtags #MyLucidDream and #LucidDreamingDay. Then, share the link to your DreamsCloud post on the LDD Facebook page here.
More info here for official rules.
Go Forth and Be Lucid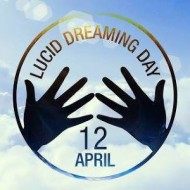 I have found that lucidity (in waking life and in our dreams) swells with motivation and community support. So if you're looking for a fresh way to trigger your dreamlife to new heights, this is the week! I encourage you to use Lucid Dreaming Day–and the time leading up to it–to talk openly about lucid dreaming to your friends and family. Use this image on your Facebook profile. Join a new forum and read some new books–here's some more lucid dreaming resources.
Let the lucidity shine!