I'm happy to report that my new collection on lucid dreaming scholarship is slated for release on July 31, 2014 by Praeger. Co-edited with my friend and colleague Kelly Bulkeley, this collection is called Lucid Dreaming: New Perspectives on Consciousness in Sleep.
Comprised of two volumes, and 30 chapters, this reference collection includes new work from the world's leading lucid dreaming researchers, including a Foreword by Stephen LaBerge.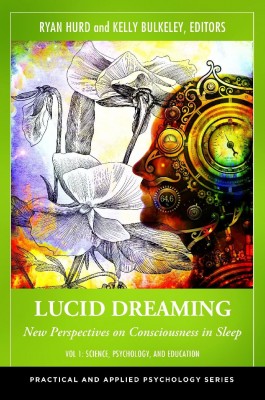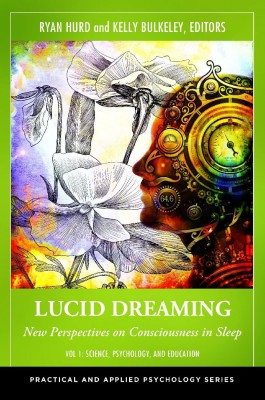 Lucid Dreaming is a multidisciplinary set that ranges from science to shamanism. The span is incredible, including aspects of lucid dreaming such as creativity, induction strategies, JRR Tolkien and Charles Dickens, technology and video games, dark sorcery and psychopathology, neuroscience and many forms of mysticism and spiritual growth.
We also encouraged our contributors to include their own lucid dreams, so the resulting essays are unique in that they reflect not only top-notch scholarship but also the personal, and often transformational, dimensions of lucid dreaming.
By the way, my own chapter in the book is called "Unearthing the Paleolithic Mind in Lucid Dreams." It's a deep reframing of lucid dreaming that tugs at questions of evolutionary psychology and the sociology of visionary experience.
Kelly and I have been working on this project for over three years.  It's really wonderful to finally see it come to light!
Just last week, six of our chapter authors gave presentations at the annual conference for the International Association for the Study of Dreams in Berkeley, CA. I wasn't able to attend, but was told by many people that the blending of personal revelation with lucid dreaming research created a powerful conversation that was still building heat even as the two hour symposium had to break off for lunch! 
That's what we are hoping: to generate new conversations about this topic while engaging the next generation of scholars and dream enthusiasts. 
The book is now available for pre-order on Amazon: let your friendly university and public librarians know!