I started compiling a few new sleep tech solutions and it quickly got out of hand — this space has absolutely blown up in the last year.
It's delightful and somewhat ironic, as modern technology is probably the greatest threat to our sleep health in general, given the evidence that mobile devices are systematically destroying our nights with blue light, endless texts and information addictions.
But maybe the poison can also be the cure?  That's what I tell myself anyways everytime I have a head cold and make a strong hot toddy.
So I'm breaking this article down into several posts to make it easier to digest.  Also, be forewarned that I have never touched any of these devices myself nor am I an affiliate for these companies.  I'm not against free expensive sleep tech being mailed to my door, but sadly that's not the case in this round up.
Wearable Tech for Sleep Optimization
We'll start with the sleep wearables, which totally blew up CES last fall. You can really see the values of Quantified Self catching on with the mobile smart phone developers. The question remains… will people actually wear these things to bed?
Kokoon: Sleep Sensing Headphones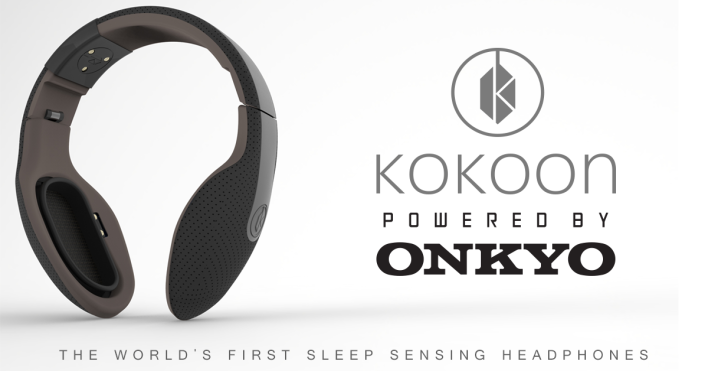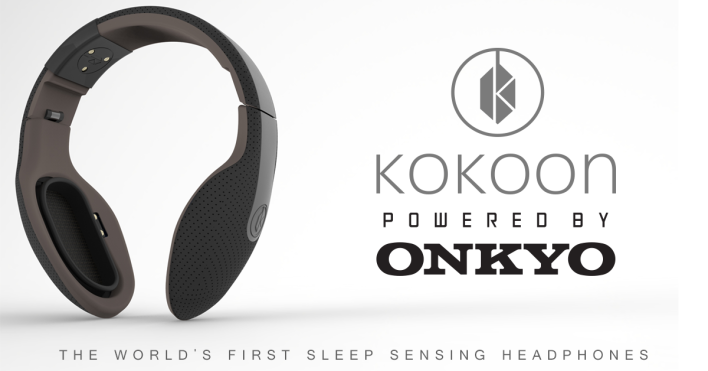 A vast number of people love falling asleep with their headphones on.  I don't do it every night, but I fall into this category, which started off as a bad habit in the late 1980s when go to bed and make an emo blanket cave while listening to Pink Floyd or the Indigo Girls on my Walkman.
These headphones are different. They are an all-in-one package for sleep optimization, starting with relaxing your mind with soothing audio before sleep, then cutting out sudden noise disturbances once you do fall asleep, and finally waking you up gently at a natural time in your sleep cycle.
I don't know if I'd make it through the night with these things on my head as my habit since the late 1980s is actually to claw headphones off my face somewhere between 1-4am. But if I did, the Kokoon also presents a sleep quality analysis based on their embedded EEG sleep sensors. Yes, they measure your brain waves! I am pleased. Apparently the audio quality is also excellent, as they partnered with Onkyo.
Kokoon is currently in pre-order for late 2016, the investment is $229. I totally want one, or two, as they have a "couples package" too.
Neuro-On: an Intelligent Sleep Mask


You might remember Neuroon from my 2014 dream mask review, but since then they have completely switched directions. What started off as a polyphasic sleep mask has now been retooled as an intelligent sleep mask to "master your sleep," through a host of biomedical tech.
I'm a little skeptical, mostly because Neuroon is not describing much about the tech they employ, including its "biorhythm adjustor" and "jet lag blocker." I'm assuming its a proprietary thing. Seems they have some kind of light therapy: also known as light entrainment. I'd like to see more about how this works, personally.
The sleep measurements sound good though: EEG (brainwave activity), EOG (ocular movements), pulse, motion and body temperature: all in the mask! That's definitely enough to distinguish between REM, deep sleep and light sleep.
But will people be motivated to keep it on throughout the night? That's the primary issue with sleep wearables, and this mask certainly will have to fight that too.
This device is now shipping, and costs $299.
Hush: Smart EarPlugs!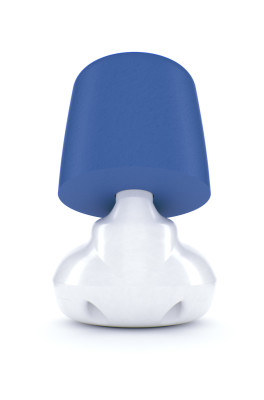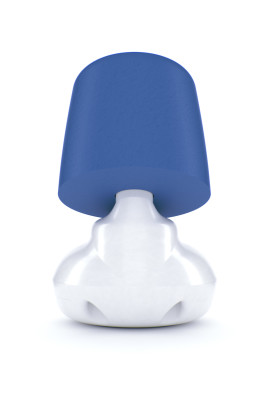 This is pretty rad. Hush are comfortable state-of-the-art earplugs and also… wireless ear buds. You can program the soothing sounds you want, and they blend with white noise so you can relax and quickly fall asleep no matter what crappy motel room you're currently in. It also has a programmable alarm and synchs with your smart phone so you can get important notifications. It's all easy to manage with an app. Simple. And a great ally for business travel, I'd bet.
Hush is in preorder for $150.
Oura:  A Smart Ring… for Sleep
Oura is an innovative new kind of wearable tech: a ring. A smart ring. That is, it's a computer, in a ring, that measures your activity during the day and your sleep at night. This may have a real future, as it's a wearable that isn't that annoying to keep on your person.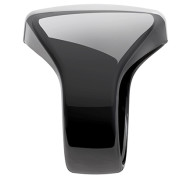 After ambiently taking in your data, the Oura website offers you personalized sleep tips and performance hacks based on your signature patterns of activity and rest.
The Oura ring is shiny and sexy in a fraternity ring kind of way — but without the threat of violence because this is a computer on your finger made of expensive electronics not solid brass, and it comes in black or white for $279.
I was skeptical at first but now the idea is growing on me because the Oura may help you actually see why that afternoon latte is wrecking your sleep, or how going to the gym really does allow you to get more rest and be more productive the next day. Personalized evidence-based health metrics are sooo much better than information-shaming when it comes to health education.
Hypnos: The Nap Hoodie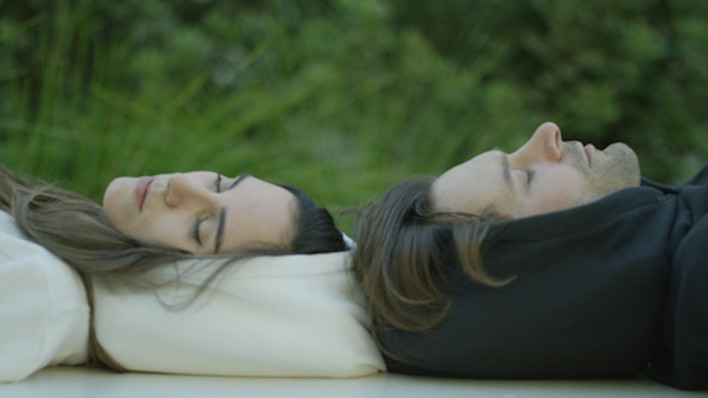 This last sleep wearable isn't technically smart, but it's brilliant. After a successful Kickstarter, there's a new hoodie in town (actually, 5 different design options) that has an inflatable pillow inside the hood. Now you can fall asleep on the train/plane/automobile/John Candy without getting a neck cramp.
Epic.
Hypnos is almost ready for pre-orders; they are still serving their Kickstarter backers before opening the doors to the public. Here's the link to their shop.
Hope you enjoyed this round up. I'll have part 2 out shortly, with a focus on another thread of the burgeoning sleep tech market.
To get notified when my next article comes out, you can subscribe to my newsletter (and you'll get my free ebook Enhance your Dream Life too).