Fiscal conservatives in the US aren't happy, but around the world there is a sense of hope, promise, and a fresh start for American leadership. As Oprah was quoted as saying to CNN News in Chicago, IL last night:
"We"ve just experienced a profound shift in our consciousness."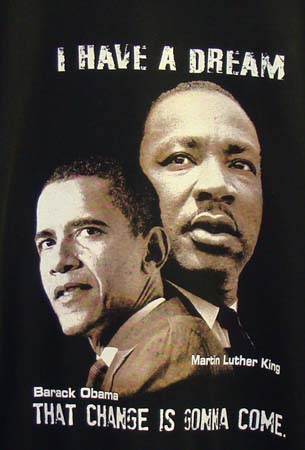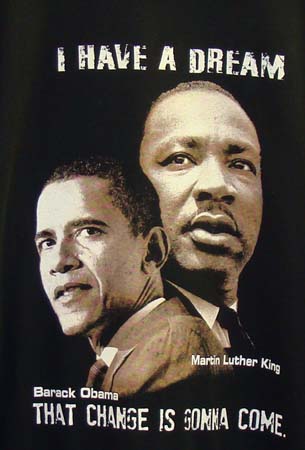 Oprah's sentiment, perhaps emboldened by her recent study with Eckhart Tolle, reflects an ancient philosophical issue: can we change the status quo by the power of consciousness alone? How does our perspective create (or limit) our possibilities? And does radical change come from a new ideal that is untouched by the material world, or is it hammered from the raw matter of our physical, mental, and cultural limitations?
That's what I started thinking about anyways as I saw Obama take the stage in Grant Park last night.
I share Oprah's hope, and the world's enthusiasm, for this new change in world leadership, but I am reminded of eco-philosopher Derrick Jensen's statement that:
"Psychologically and socially, it [a shift in consciousness] is really important, but it doesn't matter: you can still have a huge transformation of the heart, but if you still require the importation of resources, what are you going to do about it?"
The big picture, after all, is that modern civilization is unsustainable, and is enforceable only through violence. My anthropologist training cannot make me forget that never has there been a state level society that hasn't operated through violence, oppression, and the destruction of landscape for unsustainable human practices.
I know, what a downer. In my mind, a shift of consciousness is not sufficient, but it sure is a nice change of pace.
Here's Jensen discussing the big picture of our modern predicament, new world leader or not.

The transfer of "king energy" to Obama is still a tremendous event from a socio-historical perspective. And from a depth psychology level, I hope he continues to use the archetype to encourage Kingliness (compassion, service, fairness, and especially: order) in each of our lives, because that is the mark of a good leader.
Here is a selection that brings the idea of "King energy" back to earth, from Robert Moore & Douglas Gillette's book King, Warrior, Magician, Lover:
"The ordering function of the King energy…shows up not only in ancient maps, in sand paintings of the desert Indians, in the icons of Buddhist art, and in the rose windows of Christian churches, but also just as persistently in the dreams and paintings of modern people undergoing modern psychoanalysis. Jung, noticing this, borrowed the name for such representations from Tibetan Buddhism and called these pictures of the organizing Center "mandalas." He noticed that when mandalas appeared in his analysands" dreams and visions, they were always healing and life-giving.

What this function of the King energy does, through a mortal king, is embody for the people of the realm this ordering principle of the Divine World. The human king does this by codifying laws. He makes laws, or more accurately, he receives them from the King energy itself and passes them on to his nation."
So, my hope is that Obama's ability to channel the King energy, which is embodied in the chant, "Yes we can," will spill over to the meta-issues which hound us as species today: environmental destruction, loss of habitat, loss of cultural diversity, peak oil, peak water, over-population, and the constant (and decidedly unpopular to discuss) threat of plague and its main catalysts, biological warfare and our over-reliance in antibiotics.
Don't get me wrong, until the day that we can live sustainably on this earth, I'll take the tax breaks.