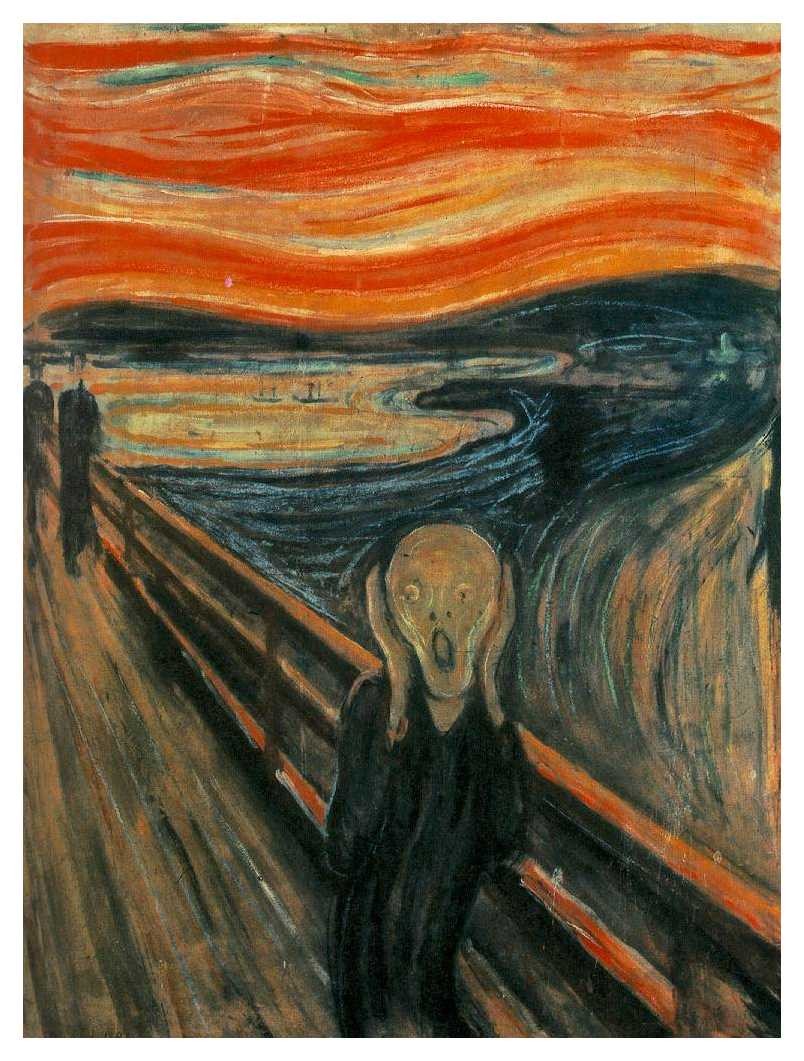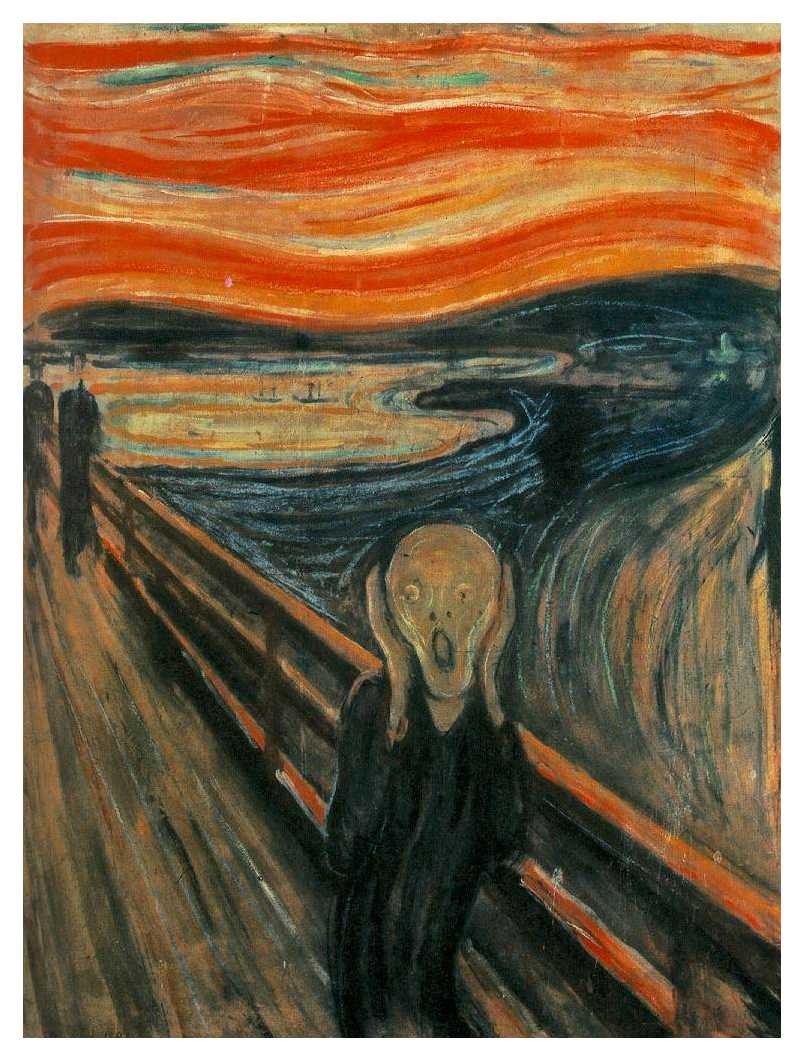 This is part two of my series on lucid nightmares. But first we need to take a sweeping look at how the nightmare in general is discussed and treated in contemporary psychology.
Technically, a nightmare is a dream that the sleeper finds disturbing, and is responsible for waking up the sleeper. Nightmares are scary, but biologically they are defined by this sleep disturbance.
The Cause of Nightmares
We know a few things about why nightmares happen. Nightmares are tied to stress levels in waking life. They also occur, as I mentioned, in people who have suffered intense trauma such as assault, war, or a major catastrophe such as surviving an earthquake, or a terrorist bombing. As such, nightmares are a common symptom of Post Traumatic Stress Disorder (PTSD).
Curiously, nightmares also have some physical causes, such as having a fever, not getting enough air while sleeping, and eating before going to bed. In Dostoevsky's classic novel Crime and Punishment, Raskolnikov is told his nightmares are not a real problem, probably "Just a bit of undigested potato."
The truth is, we actually know surprisingly little about nightmares because we, as a culture, have been so hellbent on killing them dead.
Freud's Influence on Nightmare Psychology
This reluctance to face nightmares started with Sigmund Freud. His Interpretation of Dreams is a great read, but has little to say about nightmares. Freud first tried to fit nightmares into his theory that all dreams are wish-fulfillment. When is a nightmare a wish-fulfillment" When it's a sado-masochistic wish fulfillment! Somehow this doesn't quite hold water, but I suppose my disagreement is only a wish-fulfillment to prove Freud wrong (which is what he often told his patients who had dreams didn't jive with his theory).
Freud's student Ernest Jones continued this reasoning in the 1930s. Jones concluded that nightmares represent a clash between a powerful wish and an equally powerful repression. So the content of a nightmare, in this view, is sort of like the dust that rises from the battle between the Id and Ego.
This view may have some merit, as repetitive nightmares do tend to escalate, become increasingly disturbing (and direct) over time. Maybe it takes a nightmare, with us sitting up in bed, heart pounding and cold-sweating, to get the message through our defenses.
Since the 1930s, however, scientists stopped studying the causes of nightmares and became focused on stopping them in their tracks. This trend is related to the rise of behaviorism and, later, cognitive neuro-psychology.
Characteristics of Nightmare Sufferers
One exception to this disturbing trend is psychiatrist Ernest Hartmann, who has dedicated years of research to the nightmare and its triggers, its symptoms, and the profiles of its sufferers. Hartmann focuses on the personality characteristics of nightmare sufferers, and his research is surprising.
For instance, according to Hartmann, nightmare sufferers are not more likely to have suffered trauma! Nor are nightmare sufferers more neurotic, or more defensive (as Jones" suggested). Actually, Hartmann suggests that nightmare sufferers tend to have a comparative lack of psychological defenses.
In other words, people who have nightmares are more open to their feelings and the world around them. In fact, nightmare sufferers are more likely to be creative people and artists. Hartmann calls this trait "vulnerability" because these people have a greater ability to be touched by the world, to experience life and all of its pain. So this vulnerability is a double-edged sword, pointing towards both creativity as well as increased suffering.
And also madness. It is true that nightmare sufferers tend to be more creative, but they also have a greater chance, statistically speaking, of being prone to mental illness (schizophrenia). This is the opposite of neurosis – which is having too many psychological defenses in play. Having few defenses is like leaving the barn door open throughout the night, and anyone or anything can wander in and make a mess of things.
Treating Nightmares
In general, a good nightmare is a dead nightmare. At least that is the perspective of many cognitive psychologists and clinical neuroscientists. At heart, this perspective is fueled by an honest desire to end the suffering of millions of dreamers, especially those who endure repetitive nightmares due to personal or collective trauma.
Funded research these days focuses on how to disrupt the neural pathways that activate traumatic memories, therefore preventing access to the root of the trauma. Unfortunately, scalping nightmares through desensitization and psychiatric drugs may leave untouched the original issue that is asking for healing.
And that is the perspective that I take, that a nightmare is a loud call for healing. One of my favorite dream workers Jeremy Taylor shares this view when he writes, "You are having nightmares" Lucky you!" By this, he means that the nightmare is pointing the way towards what needs attention, work, and healing.
One successful approach to working with nightmares is a narrative approach. The dreamer imagines the nightmare and re-writes the story-line. This approach is effective and shows the power that our personal mythologies have over our lives. The dreamer may then re-enter the dream and have the power to get out of the paralyzing fear.
Another approach is desensitization, which is a way to separate the feelings from the imagery so dreamers can move on from a repetitive theme. Eye Movement Desensitization is one popular and effective technique that helps build new thought habits that are constructive and affirming.
Finally, a successful technique is to become aware you are dreaming, and exert willpower in the dream. I'll discuss this more next time.
Facing the Shadows
Nightmares are not well understood in contemporary Western civilization. And neither are the traits of nightmare sufferers: vulnerability and creativity. Nightmares are a clue to that neglected imaginal realm, and they represent so much more than our greatest fears, but also our greatest strengths, and possibly our genius. That's why the only thing that is scarier than nightmares is the drive to eradicate them.
Next time, I'll move deeper into how lucid dreaming and nightmares intersect at the Dark Side of Lucid Dreaming.