After months of fiddling around with the content, I'm finally pre-releasing my ebook Dream Like a Boss (Book 1): Sleep better, dream more, and wake up to what matters most.
And in the process, I've partnered with SHADOW, a proposed dream app that just launched its Kickstarter campaign today. This way, I'm not only getting the new book to a wide audience, but helping SHADOW meet its funding goal so they can develop a sophisticated dream recording app, and in the process, build the world's largest dream database. 
I'm really excited to be a part of this project. As you know, I've long been a fan of integrating "the old and the new," which is exactly what SHADOW is hoping to accomplish: a technological assist to catalyze one of our oldest cognitive skills: dreaming.
My new ebook fits in well with SHADOW's goal to make it easy for people to reignite their dream lives. This is the most user-friendly book I've ever put together. This introductory information on sleep and dreams has been updated and continuously honed over the last 5+ years on this blog, enriched by your stories and observations, and supplemented with original content.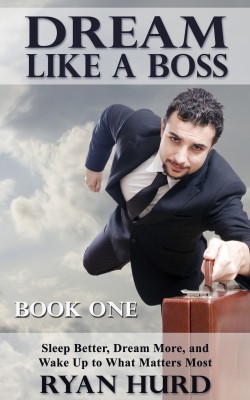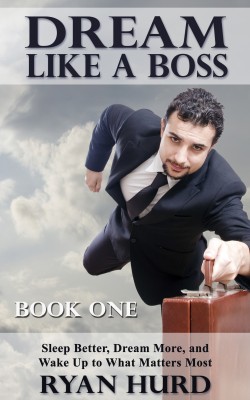 In a way, this ebook really is about the conversations I've had with you, my readers, illuminating my own journey through sleep and dreams as I bounce off the ideas and questions that flood my inbox every day.
Hundreds of readers have reported successful results with:
getting better rest
remembering more dreams
reducing stress-induced nightmares
having more vivid dreams
tapping into creative energy and problem solving real-life issues
finding healing and insight, as well as greater connection with loved ones
That's what it means to Dream like a Boss — to elevate your dreaming mind with confidence, and use your dreams to find practical solutions to the stress and confusion of being human in the 21st century, a time of too much information and not enough wisdom.
Here's the Kickstarter page for SHADOW. Check it out and share it!
And you might enjoy the introductory video too: