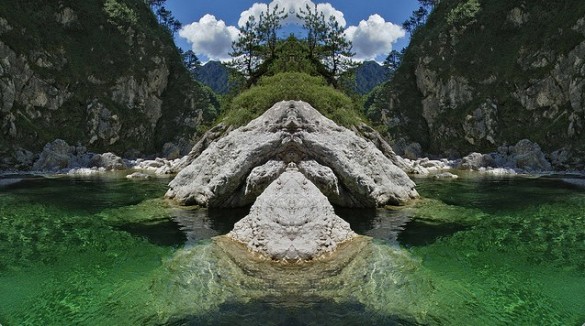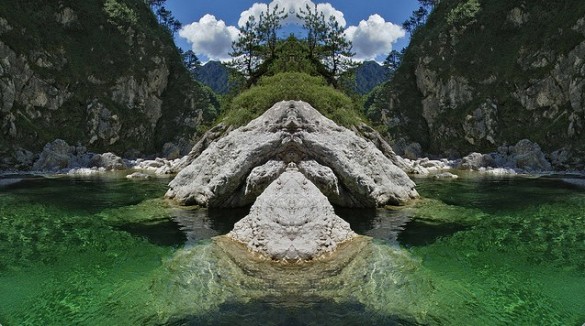 This is the second article in a series that starts with the question: Is lucid dreaming safe? One of most frequent arguments against lucid dreaming is the notion that lucidity disturbs the process—and the function—of dreaming.
It's a strange critique, because the function of dreaming remains unknown. But for many clinical practitioners, dreams are thought to perform psychological duties that are best left untouched by the "tainting" force of self-awareness.  The dream is a beautiful wilderness, destroyed by the civilizing effects of the waking ego. Can lucidity destroy our inner nature?
The Roots of Distrust
The clinical dis-ease of lucid dreaming may in part be rooted in dream theories of the fathers of psychology: Sigmund Freud and Carl Jung. Freud only mentions lucid dreaming in a tiny note in his later editions of Interpretation of Dreams. Freud never experienced lucid dreaming, and did not have a chance to read the works of his lucid dreaming contemporaries Frederic Van Eeden and Hervey de Saint Denys.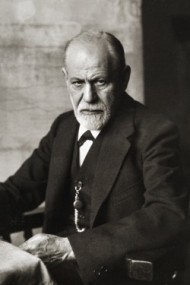 Freud was skeptical. He thought it a "secondary revision" of memory. Furthermore, he thought that if it was possible, it would only censor the dream's message, a process he called the dreamwork.
Carl Jung also never directly commented on self-awareness during the dream. For Jung, dreams reflect a lifelong maturation of the personality called individuation. Some Jungians today argue that lucidity disturbs the process of individuation by putting the dream ego in control of something that is much more powerful and ancient than we could possibly understand.1
It's always been a bizarre position, seems to me, as some styles of lucid dreaming have much in common with Jung's method of active imagination, a way of interacting with the dream from a relaxed waking state. As Jungian psychotherapist James Hall and psychiatrist Andrew Brylowski noted in 1991, in both active imagination and lucid dreams, we can enter into a fruitful dialogue with spontaneous imagery and narrative.
Lucidity as Tainting the Dreaming Mind
There's three main issues with this idea that lucidity is damaging or somehow unnatural.
First, lucid dreams are not the same as control dreams. You can be lucid and not in control of either the dream environment or the dream body. And you can regularly direct the dream's direction without lucidity. Dream control is a separate skill than maintaining self-awareness in the dream. They often come together, but this may be a culturally-entrained association.
Regarding lucid control dreams, the unconscious mind is still doing most of the heavy lifting anyways. Awareness, choice, and occasional bouts of dream-stomping magic don't add up to dream generation. Robert Waggoner says it best, "does the sailor control the sea?"
But, are some control dreams denying the dream's voice–I would venture yes. I do not have a doom and gloom perspective about this co-creative work, however. Lucid control dreams can be worked therapeutically like any other dream. Ironically, lucid control dreams dovetail right into one of Freud classic theories about dreams: that they can reveal conscious wishes.
Secondly, this myth rests upon a false dualism: that the dream is an unconscious process, and lucid dreaming is a conscious one.
This notion assumes dreams are experiences that happen to us, in which the dream ego makes few choices but rather is dragged along by the force of the dream.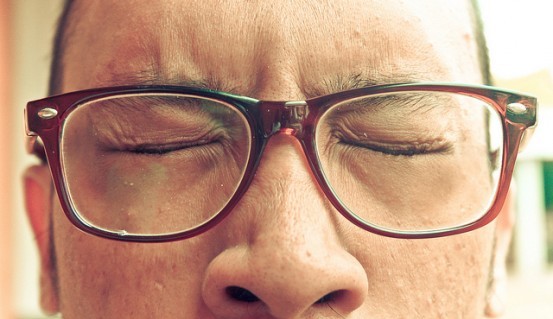 Studies in cognitive psychology paint a different picture, in which dream narratives have been shown to be full of choices, thoughts, and active decision making. Thinking about feelings, wondering about choices, and other kinds of complex dream thoughts are called "meta-cognition." A 2010 study by Tracey Kahan and Stephen LaBerge found that dreams have similar levels of meta-cognition awaking life experiences.
That's a startling claim, showcasing a couple things:
1. Dreaming thought is much more complex than we've given it credit for.
2. Waking life is not as lucid as we might expect!
In this light, lucid dreaming is not a conscious dream, but a more conscious dream.
Seriously, if dreaming was wholly unconscious, we would not remember the experience. Are all dreams we remember tainted by consciousness?
Spontaneous Lucid Dreaming
The last issue I have with the view that lucid dreaming is a conscious corruption of the dream is that many people, myself included, have had spontaneous lucid dreams throughout their lifespan.
[pullquote]Has my dreamlife really been corrupted since I was six years old?[/pullquote]
Because lucid dreaming is a learnable skill, critics of lucid dreaming (who more often that not have not experienced it for themselves) have assumed that it is only through "tricks and tactics" that the rational ego injects itself into a dream, proceeding to muck up the works.
But spontaneous lucid dreams are fairly common: many lucid dreamers have the experience and then later learn that this ability has a name. According to one early study, 20% of the population have spontaneous lucid dreams once a month.2 Even the master of lucidity induction, Stephen LaBerge, had his first lucid dream as a child, long before he began his studies about lucid induction methods.3
And of course, consciousness in dreams has been around for thousands of years before modern psychology could tsk-tsk. We were probably lucid dreaming in the Stone Age, given that our brains have not changed much, if at all, in the last 100,000 years.
Lucid dreaming is natural, and there's room for consciousness in our dreams. Awareness does not imply exploitation, because the dream is not an untouched wilderness.
We already live here.
Next up: is lucid dreaming evil or sinful?
Notes
1 For a dated, but still relevant, review of contemporary dreamworkers and therapists who have argued against lucid dreaming, see Shafton's Dream Reader p. 470.
2 Snyder, T. J. & Gackenbach, J. (1988), Individual differences associated with lucid dreaming. In J. Gackenbach and S. LaBerge (Eds), Conscious Mind, Sleeping Brain (pp. 221-259). New York: Plenum Press.
3 The Mind at Night: the new science of how and why we dream by Andrea Rock, p. 50
First Image (cc) Wilderness by Elido Turco – Gigi