I have been a terrible blogger of late! I figure it's time to tell you what I've been doing, besides, apparently, not updating my blog.
So what's eating my time? Along with my colleague Kelly Bulkeley, I am currently editing a huge collection of essays on the topic of lucid dreaming. The work will be called Lucid Dreaming: New Perspectives on Consciousness in Sleep and is set to be published by Praeger in Summer 2014.
Editing cutting edge research takes time!  I can't quite see the light at the end of the tunnel yet, but we are very close to pushing this manuscript off our desks and into your hands.
Anyways, when it's all said and done, the anthology will be a two volume reference set, comprising over 225,00 words, and more than 25 chapters. It's poised to be the most multidisciplinary collection on the topic ever, as well as the most up-to-date reference on lucid dreaming scholarship, science and methodology.
Not only that, but this collection is not just a rehash of  the same old stuff; it includes original research that's never been published before that's going to blow up what we thought we knew about lucid dreaming.
Coming to a library near you!
SHADOW update
Also, I'm spending a good deal of time talking to journalists at magazines like Fast Company and MIT Press about SHADOW: the proposed dream app I am advising that is still in the middle of its Kickstarter campaign, having already raised over $65K.
Check out their Kickstarter page if you are at all interested in what happens when you mix top dream scientists, award winning designers and a big vision to integrate dream wisdom with the quantified self movement.
If SHADOW makes its stretch goal they will build a "smarter smart alarm" so that your mobile phone will actually measure your sleep patterns and wake you up at the most natural time so you feel refreshed and, of course, ready to remember your dreams.
Here's a video of me explaining what this means from a psychological perspective. I especially like how I say the word "proposing" in this video; my Atlanta, Georgia roots came out!
As you probably know, if you donate to SHADOW's KickStarter campaign (now at the $25 level), you will be the first to receive my new ebook DREAM LIKE A BOSS (Book One).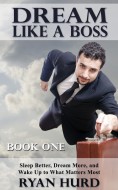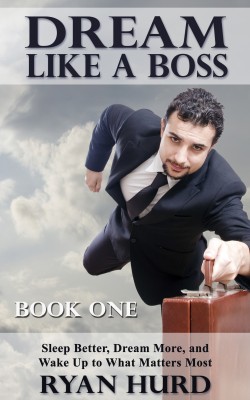 The campaign ends on November 4th, and prizes –including my ebook–will be given out in the week that follows.
Also… since you've read this far, I can tell you that, if SHADOW makes its stretch goal soon, then the following goal is going to be something that will really excite DreamStudies readers.
I can't spill the beans yet, but it's gonna be very cool, and I will personally be making sure it's done right.
Here's the SHADOW link again, for your con-ven-ience.
First image: Whhhhhiiiieeeeehhhh by Stig Nygaard, CC.