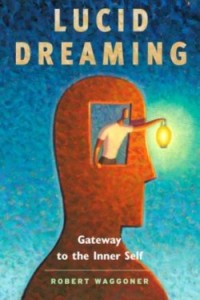 Veteran lucid dreamer Robert Waggoner has launched a new lucid dreaming portal called Lucid Advice. Besides announcing his new book Lucid Dreaming: Gateway to the Inner Self, Robert invites people to post their questions about lucid dreaming, Dear Abby style.
Why ask Robert Waggoner about lucid dreaming" Well, he is a co-editor of the Lucid Dream Exchange, an online and print magazine that has been sharing lucid dreaming expertise for almost a decade.
The magazine started out as a group of friends who shared their lucid dreams, but now has a much wider offering, including expert lucid dreamer interviews, featured articles, and ways to participate in the lucid dream research community.
Oh yeah, Wagonner himself claims to have documented more than a thousand of his own lucid dreams, so he's speaking from experience. I"m currently reading his new book, and will have a review out soon.