Check out the new blog by renown dream worker Robert Moss.  I say new, but he's really been at it for six months already.
Moss has an approachable style to working with dreams, and he never ceases to inspire me.  In fact, his classic book Conscious Dreaming came into my life just as I was wandering around the American West, looking to find a graduate school where I could learn about dreams, consciousness and psychology.  I was excavating a village site in Yosemite Valley at the time.  The park service was putting in a new parking lot —  pretty much anytime you kick up a rock in Yosemite Valley you have to call in a team of archaeologists because it's all sacred ground.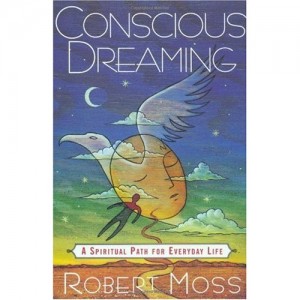 In the evenings, I went back to my tent and read Moss's incredible stories of his shamanic lucid dreams, and how he learned to value the dream's path over his attempts to control the experience.  Moss isn't too worried about our conscious and sometimes childish attempts at dream control, though.  He writes, "Dreams are wiser than our everyday minds and come from an infinitely deeper source."
Every morning, back in the trench (which was literally over 2.5 meters deep at one point), I would try to bring that magical way of being back to my waking life of digging trenches, fanning mosquitos and finding ancient tool remnants.  Archaeologists are very materialistic, you know, so it's difficult to talk about such things casually.
But Moss reminded me about giving thanks to the dream, and I also did the same when I disturbed the soil of the Miwok's traditional grounds.  It's a small token in the scheme of things, really, but the perspective is essential to making amends.
Time moves differently when you can bring the reality of gratitude into the dream of the waking world.  Both worlds benefit.
Anyhow – Moss's blog is great reading, and he's been very prolific recently.   Highly recommended.