Today is Lucid Dreaming Day!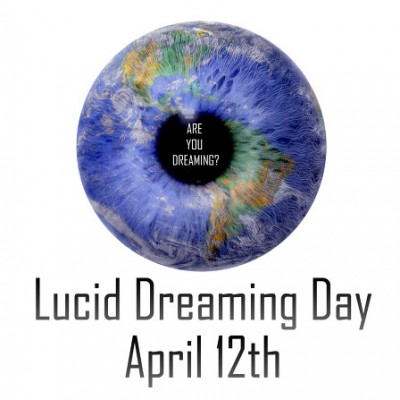 Thanks to the efforts of Daniel Love, author of Are you Dreaming?, Lucid Dreaming Day is a worldwide effort to raise awareness about the potential of lucid dreaming.
Lucid Dreaming Day also commemorates the date that dream research pioneer Keith Hearne successfully had a lucid dreamer communicate to the outside world that he was dreaming.
That date: April 12, 1975.
A Brief History of the Scientific Validation of Lucid Dreaming
Keith Hearne's dissertation on lucid dreaming at the University of Liverpool was published in 1978. He presented the topic at several academic meeting halls as early as 1977.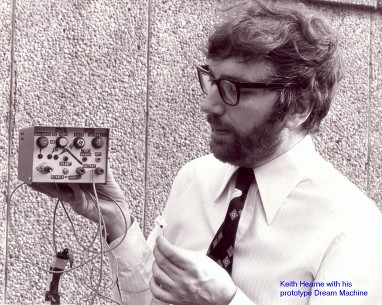 In Hearne's pioneering lucid dreaming study, brain activity during sleep was measured via EEG and correlated with the experience of lucid dreaming via specific predetermined eye moments that served as signals (EOG) that the subjects were making volitional choices while asleep.
Self-awareness in sleep…. the ultimate paradox!
However, Hearne was not able to find a peer reviewed mainstream science journal to publish his findings.
Meanwhile, apparently unaware of Hearne's work, Stephen LaBerge and his colleagues in the United States used a similar laboratory method, and, in 1980, published their results in the journal Perceptual and Motor Skills.
Together, their studies confirmed that lucid dreaming is not some kind of "micro-awakening," but rather an actual state of mind capable of reflective thought.
While the date chosen for Lucid Dreaming Day is a nice nod to the creative first that Keith Hearne achieved, in a grander sense the event is a celebration of all the creative potentials inherent in lucid dreams.
How to Celebrate Lucid Dreaming Day (and Night!)
Check out the event page on Facebook. There will be challenges, promotions and a whole lot of lucid dreamers gathering!
Use the hashtag #luciddreamingday on Twitter and Facebook so you can connect with other lucid dreamers.
It's up to you! How can you live more lucidly and spread the word to people who are new to lucid dreams?
Win a Copy of the Lucid Immersion Blueprint
To celebrate Lucid Dreaming Day, I'm also offering a small contest: the first 5 10 people who leave a comment on this post and describe their personal and most successful lucid dreaming technique get a free copy of my Lucid Immersion Blueprint (Advanced Edition). 
Note: If you've never commented before, it will go into moderation, but I will still honor the first five based on  the time the comment is submitted.
And If You Miss the Contest, You can still pick up Lucid Immersion Blueprint for 50% off
For the the next 5 days, through Thursday April 17, the Lucid Immersion Blueprint (Advanced Edition) will be available for 50% off. That's a whole lot of lucid dreaming material (3 ebooks, and over 3 hours of audio interviews and instruction).
Click here to check out the Lucid Immersion Blueprint.
So, what is YOUR secret sauce for triggering lucid dreams? Comment below and don't forget to spread the word about Lucid Dreaming Day on Facebook and Twitter.