Lucid Dreaming Day commemorates the date that dream research pioneer Dr. Keith Hearne successfully had a lucid dreamer communicate to the outside world that he was dreaming (while firmly in a dream state).
That date: April 12, 1975.
A Brief History of the Scientific Validation of Lucid Dreaming
Keith Hearne's dissertation on lucid dreaming at the University of Liverpool was published in 1978. He presented the topic at several academic meeting halls as early as 1977.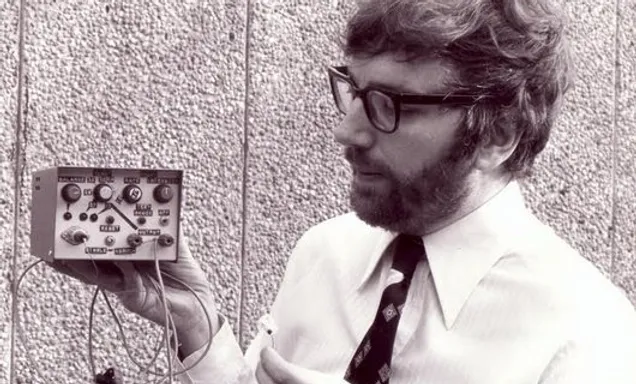 In Hearne's pioneering lucid dreaming study, brain activity during sleep was measured via EEG and correlated with the experience of lucid dreaming via specific predetermined eye moments that served as signals (EOG) that the subjects were making volitional choices while asleep. The lucid dreamer who sent the eye signals was no other than Alan Worsley, who has since gone on to perform over 50 signal-verified lucid dreams in the lab.
However, Hearne was not able to find a peer reviewed mainstream science journal to publish his findings.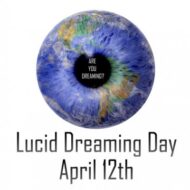 Meanwhile, apparently unaware of Hearne's work, Stephen LaBerge and his colleagues in the United States used a similar laboratory method, and, in 1980, published their results in the journal Perceptual and Motor Skills.  LaBerge's work on this topic cannot be overstated, as his publications got worldwide attention, especially a 1982 article in Omni Magazine titled "Design your dreams."
Also, a third group of researchers, led by Robert Olgivie and Harry Hunt, independently isolated lucidity in the REM sleep during this same time period.
All together, these pioneering studies confirmed that lucid dreaming is not some kind of "micro-awakening," but rather an actual state of mind capable of reflective thought.
Many other researchers continued mapping out the psychological, cultural and spiritual aspects of lucid dreaming, such as Jayne Gackenbach, Peter Fenwick, George Gillespie, Scott Sparrow, and Patricia Garfield. And many, many more.
So while the date chosen for Lucid Dreaming Day is a respectful nod to the creative first that Keith Hearne achieved, in a grander sense the event is a celebration of all the creative potentials inherent in lucid dreams.
Thanks go to lucid dream educator Daniel Love, author of Are you Dreaming?, for founding this celebration back in 2014 and continuing to spread the good news of lucid dreaming with his YouTube channel.
Enter my drawing to win a free Lucid Talisman!
Subscribe to Dream Studies Portal (if you haven't already) and then
Enter a comment below about your favorite method for triggering lucid dreams.
I'll randomly choose (ie engage in some light chaos divination) the winning commenter/subscriber, and send you the Lucid Talisman of your choice for free. This beautiful and mysterious object fits in your pocket and reminds you to perform reality checks and ask… Are you dreaming? 
The contest is open for the next 3 days, though until April 16th.
---
Nerd corner
Hearne, K. (1978). Lucid dreams: electrophysiological and psychological study. Doctoral dissertation: Liverpool University.
LaBerge, S., Nagel, L., Dement, W., Zarcone, V., (1981). Lucid dreaming verified by volitional communication during REM sleep.  Perceptual and Motor Skills, 1980, 51, 1039–1042. (c).
Olgilvie, R, Hunt, H., Tyson, P., Lucescu, M., Jenkins, D. (1978). Searching for lucid dreams. Sleep Research, 7: 165.