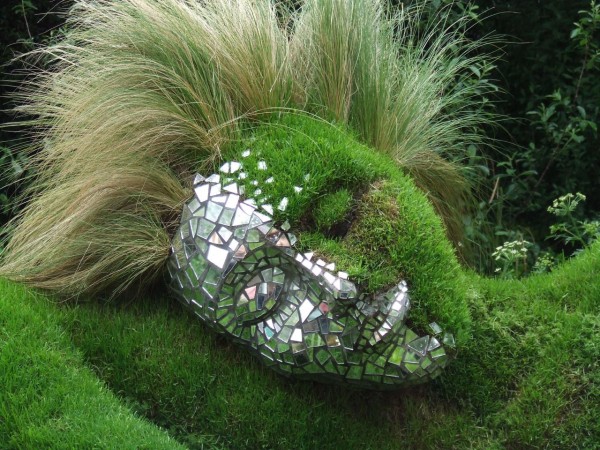 5-HTP has increasingly gained notoriety as a dream supplement in the last few years. Its primary use is as an appetite suppressant and for "natural" depression treatment. I haven't personally tried this amino acid—even though it's readily available as a dietary supplement pretty much in any suburban drug store—but I dug up the latest research on the effects of 5-HTP for dreams because it may have more ill effects than expected.
What is 5-HTP and what does it do?
5-Hydroxytryptophan is derived from the seeds of an African tree known as Griffonia simplicifolia. Chemically, it's related to tryptophan of Turkey Dinner fame. Both trytophan and 5-HTP are precursors to serotonin. It's brain food, and taking it increases the serotonin level on the brain, which regulates mood, sleep cycles and appetite.
Increases Dream Vividness and Bizarreness
Over the years, people have noticed that taking 5-HTP increases dream vividness. This really isn't so surprising, as lots of research has correlated increased serotonin levels with dream vividness. A classic article comes from the early aughts, when psychiatrist Edward Pace-Schott and his merry crew reported that subjects on SSRIs (serotonin reuptake inhibitors) reported much longer dream reports than normal, as well as more dream bizarreness in the content. Translation note: "dream bizarreness" does not just mean magical fluffy bunnies but also includes nightmarish creatures and unsettling imagery.
The effect is indirect. In the first part of the night, 5-HTP causes a REM suppression while promoting deep sleep. REM suppression leads to REM rebound in the second half the night. Cannabis and alcohol have a similar effect on dreams.
POW: here come the dreams like alien creatures hurtling through a ventilation shaft.
Increases Dream Recall
Due to the REM rebound, more dreams can be remembered in the mornings. So 5-HTP may be an effective dream supplement if you can't remember any dreams at all. Michael Murray, ND, author of 5-HTP, suggests that dream recall is also increased by the improved sleep that 5-HTP provides. Dunno, maybe. Or maybe it's because your dreams are now filled with the aforementioned alien creatures. Simply put, we need more research on this subject.
Increases Lucid Dreaming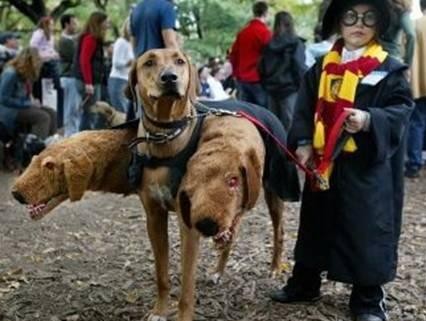 I know a lot of folks who say 5-HTP has increased ability to have lucid dreams too. Thomas Yuscak stands behind this claim in his book Advanced Lucid Dreaming. Interestingly enough, Yuscak also says 5-HTP gives his dreams a calming effect, akin to "witnessing."
Yuscak's method: Use the 5-HTP in the first part of the night to cause dream rebound, and after waking up after 5 hours or so, take galantamine or another lucid dreaming supplement.
5-HTP may also increase the chance of lucid dreaming by virtue of the increased dream bizarreness/three-headed dogs. If you use dream-signs, or train yourself to look for things-out-of-the-ordinary, 5-HTP could be a useful ally.
Warnings and Contra-indications
5-HTP fools with your brain chemistry, and everyone has a different brew. If you're already taking SSRIs for depression or mood stabilization, 5-HTP could really interfere and possibly lead to a serious chemical imbalance known as serotonin syndrome.  Do not do this.
Also, 5-HTP can be rough on the belly.  The most common side-effect is gastrointestinal distress. The UC Berkeley Wellness Letter also notes nausea, vomiting difficulty breathing are possible. High doses can cause high blood pressure, agitation and an elevated heart rate.
Bottomline: 5-HTP is a powerful brain supplement and its long-term safety still is not determined. Be wary, and be prepared. This is no placebo.
Read about the top 5 supplements for increasing dream vividness and lucid dreaming here.
References:
"SSRI Treatment suppresses dream frequency recall but increases subjective dream intensity in normal subjects," Journal of Sleep Research; Pace-Schott EF, et al.; 2001, 10, pp. 129-142.
5-HTP by Michael Murray, ND, 1998.
Advanced Lucid Dreaming by Thomas Yuscak, 2006.
5-HTP, UC Berkeley Wellness Guide to Dietary Supplements, January 2005.