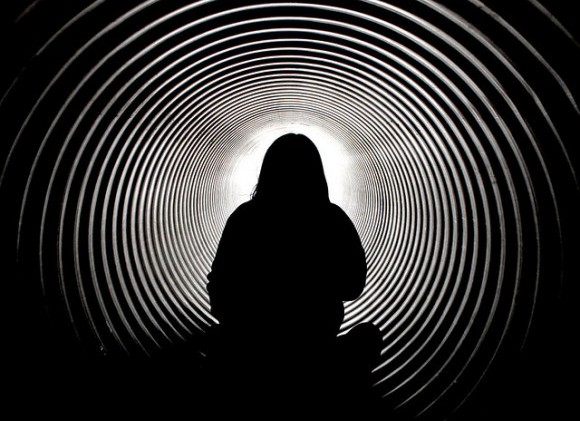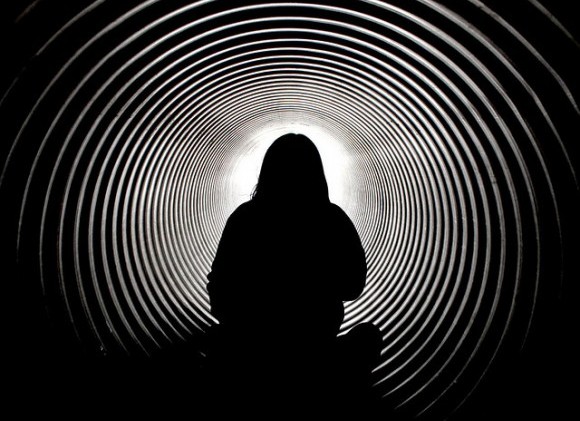 Many readers have asked me about specific tactics for turning a sleep paralysis attack into a lucid dream. Because isolated sleep paralysis happens during REM at sleep onset, we're only a hair's breadth away from losing the paralysis sensations and moving deeper into the dreamworld with our self-awareness intact. As such, sleep paralysis is a reliable portal into lucid dreaming, as well as astral projection.
The problem is, we often get stuck in the doorway.
So here's how to get unstuck. This post is derived from my book Sleep Paralysis: A Guide to Hypnagogic hallucinations and visitors of the night.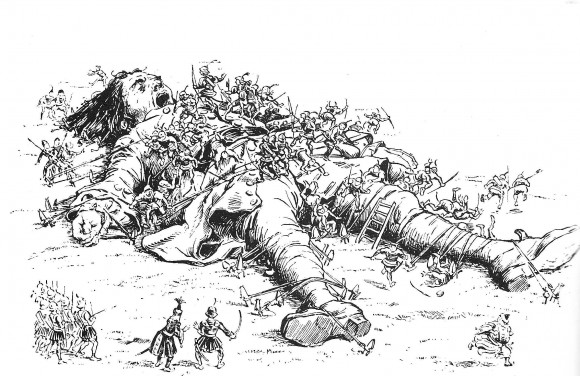 Prerequisites: Affirm, Breathe and Set your Intention
Fear is the number one hurtle to overcome in sleep paralysis. I would be lying if I suggested that I have completely mastered this 100% of the time. SP is freaky by design, and I always have to work with my ego defenses before exploring further. Every. single. time.
First, affirm that "I'm in sleep paralysis" to calm the nerves. The paralysis is a normal mechanism that comes with REM sleep, but being conscious of it and fighting against it only spirals into fear and spookier hallucinations. Acknowledging this is a good preparation for the out-of-control emotions that sometimes come with REM dreams thanks to the strong activation of the amygdala, the part of the brain that the activates fight or flight response.
Next, focus on your breath so you see that you can breath normally. If you try to breathe in quick gulps, you may feel extra pressure or resistance, due to the fact that the throat and chest muscles are slack during REM paralysis and you may also be taking in less oxygen than when awake. Breath is the key to relaxation. Just do it normally, and you'll notice how more in control you feel.
Then, remember your intention to go deeper into the dream. If you have a specific desire, now is the time to recall it and bring it into the moment. The three techniques that follow are examples of well-formed intentions.
Remember, if it gets too weird, you can always wake up from sleep paralysis using tried and true methods.
1. Be Here Now

This method is about imagining where you want to be, and opening your eyes to that reality.  After you have centered yourself, close your eyes. (Your eyes may actually be closed already while you are in SP because you may be dreaming the bedroom scene without knowing it. In either case, closing the eyes is a psychological step towards moving inward.) Notice how the strange floating sensations continue, and relax into them.

Now draw up your intention and make a declaration. For example, "I want to fly over the ocean!" Rather than imagining yourself traveling there, imagine yourself here, at the ocean, right now.  If you are still in the dream state, the dream will emerge from the darkness of your closed eyes. The dream will actually crystallize around you until it seems as real as waking life. Remind yourself, "I'm dreaming," and notice how clear your mind feels, how real the sensations feel, and how bright the colors are.

2. Enter the Vortex

Close your eyes, and focus your attention in between and slightly above the eyes. When the lights and imagery begin to swim around, keep the focus. After a while, the spectral lights will "gather" around your point of concentration, like a kaleidoscope. Keep the focus, but will yourself to enter this imagery. With practice, if you are still in REM during sleep onset, the imagery will expand and envelope the visual field. This imagery forms a vortex and often is associated with feelings of falling or flying. Go through the tunnel and enter the dream. When you're in the tunnel, you can set an additional intention about where you want to visit, or you can just wait and see where you emerge. Both will have some surprises.

3. Go with the Flow

This is one of my favorites. Instead of using intentionality (or prospective memory, as Stephen LaBerge calls our remembered desires during lucid dreaming), just go where you are pushed. For example, I often get sleep paralysis when sleeping on my stomach in the late mornings when my sleep is characterized by long REM periods and light sleep. I'll feel the pressure and gravity pushing me down. I just "pull" where I'm pushed. This is the concept of wu wei in traditional Taoism, defined as "effortless action."

Often this method causes my perceptual body to melt through the mattress and into a vast empty space in the dreamworld. It's similar to the lucid dreaming void encountered when going into mirrors or walls during lucid dreaming. From here, I can set an intention, or float around without a dreambody and enjoy the amazing geometric imagery. Sometimes I wake up, and other times, the dream will recrystallize around me.
These techniques are what work for me, and are also based on what I've learned from lucid dream teachers, including Stephen LaBerge, Robert Waggoner and Lucy Gillis.
I'm sure there's more techniques for transforming sleep paralysis, so I welcome you to share your methods for transforming sleep paralysis into a lucid dream.
For more about transforming sleep paralysis into lucid dreams and beyond, check out my book Sleep paralysis, now in its 2nd edition, updated and expanded.
Cover image "Tunnel" thanks to Jugbo