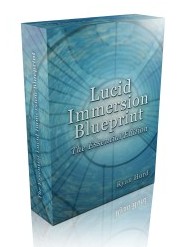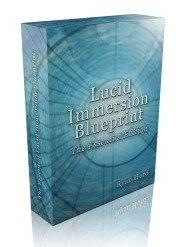 I'm really excited to announce that my new lucid dreaming training course is available for download.
It's called the Lucid Immersion Blueprint. This is the distillation of contemporary dream research, ancient dream practices and my own personal experience into a step-by-step plan for going deeper into lucid dreaming.
In a nutshell, this is the home study course I wish I had twenty years ago when I got started with lucid dreaming. It would have saved me a lot of frustration, confusion, and nightmares too.
The Immersion method is about playing smart, not working hard. This is the dream induction method I use to regularly double my usual lucid dreaming rate.
Lucid Life Practice: the Big Picture
But more than that, it's a holistic life practice that soaks into your bones, encouraging lucidity not just in your dreams, but also in your waking life.
As you probably know as a reader of DreamStudies, I believe lucid dreaming comes naturally as a fruit of lucid living. The Lucid Immersion Blueprint shows you the nuts and bolts of how to set up a more lucid life in a sustainable way.
To learn more about my new digital course, here's the link to the information page.