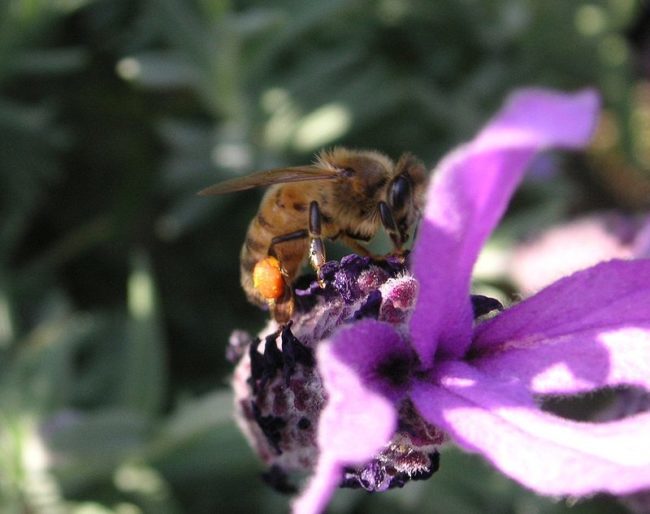 I was recently given an aromatherapy diffuser as a gift, along with a dozen essential oils to go along with it. Thanks Serenah! My house will never be the same.
In case you're like me, and have been living under a smelly rock, aromatherapy promotes health and wellbeing through the healing power of the nose. What you also might not have known is that aromatherapy can be a powerful tool for improving the quality of your sleep and dreams.
Essential oils do the work–these are natural oils extracted mostly from plants and flowers, including bark, roots and leaves. These oils are diffused into the air, or used alongside massage and other healing modalities.
Some of these essential oils are ancient — I'm talking about frankincense and myrrh here. Sandalwood. Rose oil. Lavender. Others have gained more popularity this century, such as patchouli.
And while we all know that it's nice to be around air that smells good, the evidence for aromatherapy to help transform your night world — your sleep and dreams — is profound.
Aroma's effect on Sleep and Dreams
For example, did you know that bad smells can trash your dreams?  As I reported on this blog, a study in 2008 showed that rotten eggs smells increased negative emotions, but the smell of roses increased good feelings. Interestingly, the smells didn't incorporate directly into dreams.
This rotten egg/blooming rose study was verified by in 2009 by the same research group. They concluded that smells in general don't result in 1-to-1 dream content, perhaps because smells are processed by the lower brain and are more deeply tied to memory processes than the other senses.
Relatedly, a 2007 study found something similar: a certain smell presented during deep sleep (not dreaming sleep, but slow wave sleep) prompted memories that had formed earlier in the day that were also associated with the same smell.
But we can go back a lot further than this!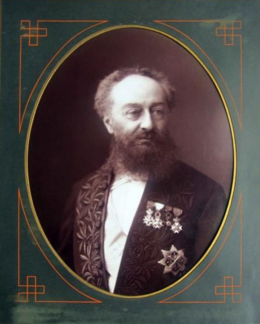 In the 19th century, lucid dreamer researcher Marquis d'Hervey Saint-Denys did his own smell experiments, and found this too. He discovered for himself that certain smells could indirectly influence his dream content as the smells were tied to emotions that are further linked to specific locations and memories.
Saint-Denys questioned if memory was primarily emotional and looked for smells that had more potential for this powerful effect. In other words, our sense of smell may be the royal road to the memetic geography of our dreams. I love this idea, as it certainly jives with the basic concept that smell is more closely linked with memory than the other senses.
Keepin' it Clean 101
Of course, I've been advising for a long time (since 2009, in my ebook Enhance your Dream Life, to be exact) that keeping your bedroom clean is important for promoting better sleep and dreams.
Dirty socks just are not inspiring to the night mind. Keep that clothes hamper in the closet or somewhere –anywhere–else.
Also, change your sheets once a week. Not just for the scent, but also to knock back the bacteria that inevitably pile up when we continue to sleep in a bed of our own detritus.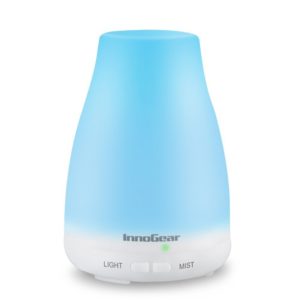 But yeah, if you want to kick your dreamlike into high gear, do yourself a favor and give aromatherapy a try.
The model I use is the InnoGear Aromatherapy Essential Oil Diffuser
. At less than $20, it's not a bad investment. Trust me, you can spend a lot more, but I'm not convinced you need to.
This is a water diffuser, not very different than your standard humidifier. You put in your essential oils (sold separately) and they mist on out in waves of loveliness.
This diffuser also glows all the colors of the rainbow, and you can pause it so that it just glows the color of your choice (or no light at all).
There are some limitations to this bare bones model–for example, it's not recommended to use any of the citrus oils as they will junk up the diffuser's inner workings. That's a bummer, but if you're using aromatherapy to relax, you probably should steer clear of citrus scents anyways, as they promote alertness.
Also, this model doesn't have any timers, beyond the fact that it will auto-turn off when the water's all gone. This may be a good reason to spring for a more expensive diffuser.
I have since searched hard for a diffuser that turns on after 4 hours-so you can program it to turn on when your REM sleep is getting good in the middle of the night–but didn't find anything. (If you know of one, let me know in the comments!)
By the way, to my knowledge, the only book that explores the topic of lucid dreaming and aromatherapy is Paul and Charla Devereux's Lucid Dreaming: Accessing Your Inner Virtual Realities
. It's a wonderful book from the 1990s that has been unfortunately overlooked by many but recently republished by Daily Grail Press.
Which oils to use for sleep and dreams?
Personal preference plays a large role here in the best scents for relaxation. However, there's good evidence that the scent of lavender promotes relaxation, decreases blood pressure and heart rate, and increases both alpha and theta brain wave patterns.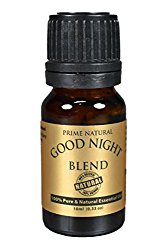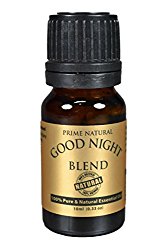 The scent of chamomile has been been shown to induce relaxation by decreasing levels of stress hormones.
Other classic sleep-inducing scents include: sandalwood, bergamot, and ylang ylang.
You may have to do a bit of looking around to find all of these essential oils as they don't generally come bundled together, but an easy choice is to pick up a blend like the Good Night Essential Oil Blend
 which includes chamomile, lavender, clary sage and a few others.
Do you have any experience with the aromatherapy of sleep and dreams?  Leave a comment and share your story!