During the current pandemic, the subject of dreams has quickly entered contemporary Western mainstream consciousness. Dreamwork is actually becoming popular! Evidence for this claim can be found in recent articles published in magazines and newspapers such as Scientific American, Psychology Today, The New Yorker, Newsweek, and the New York Times for starters.
Everyday, it seems, people are learning how to build their relationship with "the dreamer" within. This of course begins with consistent logging or tracking of one's dreams. These days, people who have never before kept any sort of diary, are now keeping a dream journal. As a licensed psychotherapist, I find this to be promising for many reasons.
Imagine what one can do when the trust in one's own dream wisdom is their ultimate authority. Might dreams inform life's big decisions? This question naturally emerges in my newly released book, Dream Medicine: The Intersection of Wellness and Consciousness. In my book, I dive into the many ways in which dream consciousness can be utilized in anyones healthcare or wellness practice as a source of support. I do not suggest using dreams or dreamwork in place of professional health advice and treatment, but rather as a comforting tool to inform, guide, come to peace with, or even clarify or discover unknown options that may be available for the dreamer. It is up to the dreamer, as an autonomous individual, to determine how and when dream practices are used in the service of health and wellness.
With so much evidence for how dreams have garnered solutions for scientists and mathematicians, for example, why not expand on the possibilities of problem solving via dreaming?
Dream Medicine was inspired by the frightening diagnosis of a chronic condition in 2019. I share excerpts and notes from my own dream journal from dreams warning of what was to come (pre-diagnostic dreams) to those post-diagnosis which I allowed to lead the way, informing my own healthcare decisions. It's known that as we age, dream recall may diminish, yet in Dream Medicine, the definition of dream is expanded to include many states of consciousness, moving beyond typical nocturnal REM dreams. The liminal states of hypnagogia and hypnopompia alongside hypnotic and meditative states are given equal value, as insights to wellness can be gathered from these—one is not required to be fully asleep.
For anyone's dream-based wellness practice to bloom healthily, there are things we can do to move it along. I'd like to share some tips for supporting any sort of practice whether it be liminal dream experiences or lucid dreaming. A sleep hygiene routine is the foundation, so I have found. Below are some concrete things you can begin today to encourage the best of outcomes.
10 Tips for Your Dream-based Wellness Practice
Dedicate the bedroom for sleeping, dreaming, and sex only, instead of a place associated with work or mentally stimulating activity.
Turn the bedroom into an oasis of tranquility, relaxation, and peace. Be creative – use color, bring in plants, or cozy over-sized pillows.
Avoid napping in the early evening hours.
Go to bed around the same time every night, preferably before 10pm. A consistent sleep schedule sets the body's internal clock.
In addition, with the hour or two you have available before bedtime, consider doing one or more of the following:
Take a warm bath or shower to increase relaxation and wash off the day's residue.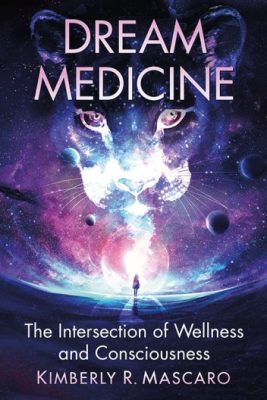 Read a chapter from a pleasant or comical book.
Dim the lights.
Make a cup of herbal tea.
Do some light stretching.
Listen to relaxing music.
These rituals of sleep hygiene can do wonders for good, solid sleep and set the stage for a night of meaningful dreams. Even if dreaming isn't your top priority for the week, just imagine what good can come by attending to the mind-body-soul in such a way. In the end, every person desires to be well and healthy, and to live out their life with quality.
May your dreams be your medicine, and if not, may you move forward in wellness, wholeness, and peace.
---
About the Author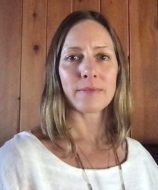 Kimberly R. Mascaro, PhD, LMFT is a holistic psychotherapist, nonfiction author, mixed media visual artist, and university faculty with over 20 years of professional experience in the field of mental-behavioral health. She is passionate about wellness and spiritual development holding certifications in hypnotherapy and yoga nidra. Dr. Mascaro is the author of two nonfiction books: Dream Medicine: The Intersection of Wellness and Consciousness (2021) and Extraordinary Dreams: Visions, Announcements and Premonitions Across Time and Place (2018). Her presentations and workshops are rooted in consciousness, dreamwork, and self-care.
Contact her at ConsciousChimera.com