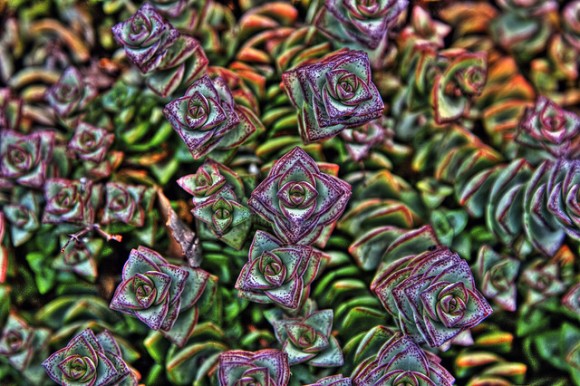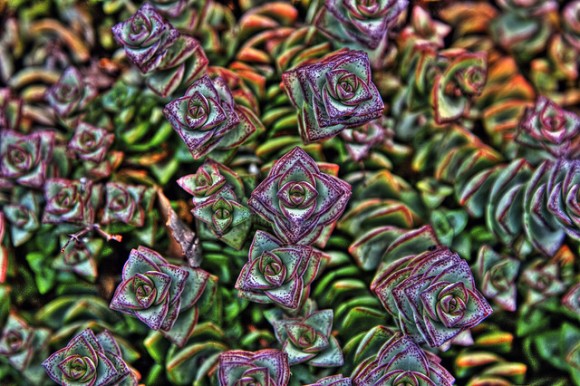 Hypnagogia is the imagery, sounds and strange bodily feelings that are felt at "sleep onset." This is a simplification though, as researchers have noted hypnagogic imagery in the lab at periods of quiet wakefulness as well as stage 1 sleep. Others have correlated hypnagogia with pre-sleep alpha waves and also REM intrusion into sleep onset. The truth is that the wake-sleep transition is still not understood. And neither are its trippy visuals.
Few people remember hypnagogic imagery. This stage is so slippery, it may only last a few seconds. But its imagery is well-recorded by dream enthusiasts from centuries past: whispy lights, multi-dimentional geometric objects, or a sudden image like a stranger's face or a teddy bear. Occassional fully-articulated dream scenes do manifest, but they are disconnected, usually a single image or moment, rather than a long narrative plot as we see in REM-style dreaming.
Strange noises, voices and rushing sounds are typical, as well as weird mechanistic sounds like beeps and boops. Others hear their name called, as if from the next room. Sometimes it's pleading, other times, accusing. By the way, this stuff can happen coming out of sleep too, in which case it's called hypnopompic imagery. (Imagery, in this sense, includes sounds and bodily feelings.)
Some hear music — I personally have had lucid hypnagogic orchestras from time to time, with the ability to listen passively or focus on a particular instrument to induce a solo. These concerts have  included classical music, jazz, and even down-tempo darkwave electronica, each time filling me with awe and joy upon awakening.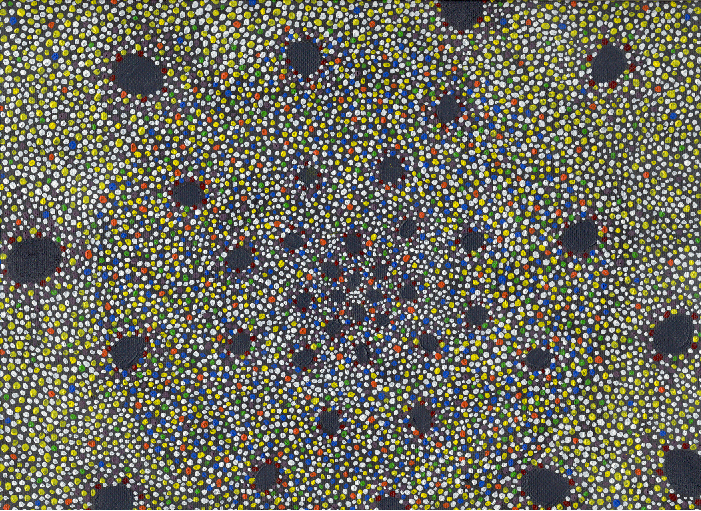 Lastly, the bodily sensations felt during hypnagogia are just bizarr-o. Feelings include floating, falling, and being separated from your body. Many OBEs occur from sleep onset. Then there's the hypnic jerk, that sudden awakening right after a full-dream immersion such as walking down the stairs and tripping or driving in a car and hitting the bumper of the car in front of you. Bam!
Some people are haunted by the hypnagogic imagery. Rather than lasting only  few moments, it goes on and on for long stretches of time. They may open their eyes and still see the dream imagery overlaid –and sometimes — interacting with the physical environment. The most common nightmarish visions are creepy-crawly insects, like roaches crawling upon the walls and on the ceiling, dropping on to the bed. Sometime hypnagogic sufferers sense the "invisible presence" felt in sleep paralysis visions, but overall the mythological and humanoid entities are more rare for non-paralyzed hypnagogia.
Creativity and Discovery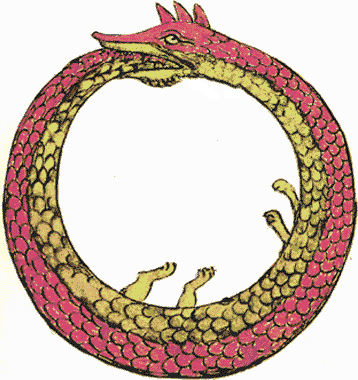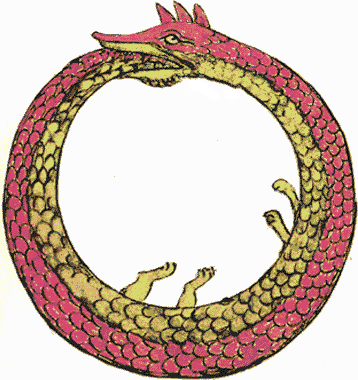 Many inventors, artists and scientists have reported eureka! moments that came during a quick snooze. In fact, Thomas Edison and Salvador Dali both had methods in which they incubated hypnagogic dreams on purpose, according to Deidre Barrett in the Committee of Sleep.
Most famously, chemist August Kekulé came to understand the structure of the benzene molecule after falling asleep in front of the fire, and seeing a classic ouroboros: a series of molecules made out of snakes, with one swallowing another's tail.
The Hypnagogic Brain
The neurological relationship to hypnagogic imagery has been pondered over for decades. One of Freud's contemporaries, Henry Silberer, a brilliant dream researcher in his own right, thought that hypnagogic imagery is the clearest example of autosymbolism, in which whatever we're thinking right now is converted into a visual metaphor. Psychologist Harry Hunt noted that the imagery is less like REM dreaming imagery and more closely resembling the stuff seen during meditation, sensory deprivation (the Ganzfeld Effect) and especially the psychedelic ecstasy from LSD or psilocybe. Medical researcher Rick Straussman suggested in DMT: The Spirit Molecule that the pineal gland gives up a precious jewel of endogenous DMT when we enter into a hypnagogic trance that is characterized by predominant THETA brainwaves.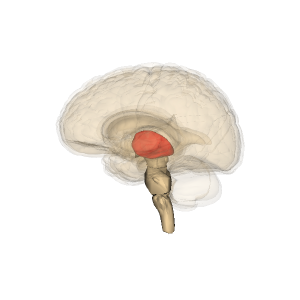 Another promising finding comes from a 2010 study published by the Proceedings of the National Academy of Science. Researchers suggest that hypnagogic imagery is not tied to brain activity in the frontal cortex but to the deactivation of different parts of the brain at sleep onset.  Neuroscientists have long known that different parts of the brain "go to sleep" at different times, but until recently it was not known that  thalamus goes off-line before the cortex, often with several minutes in between.
Because of the thalamus's role in processing visual imagery as well as spatial information, this could explain why we feel awake still when suddenly some bizarre imagery drifts across the visual field. Perhaps without mediation by the thalamus, we are made consciously aware of not only autosymbolic visual imagery, but also bodily and spatial feelings as well.
Finding the Balance
Some readers of this blog have shared how 5-HTP and melatonin can be used to prevent runaway hypnagogia. This is a more gentle approach than the pharmaceutical answer, which includes dream-killing antidepressants. Still, this is an option for those plagued by unwanted hypnagogic hallucinations.
On the other hand, hypnagogia can be willfully promoted as a meditative state. I know one meditator who regularly has 20+ minutes of hypnagogia, which she uses for artistic inspiration and spiritual practice. Like lucid dreaming and remembering dreams in general, this takes willpower and patience. Sleeping on your back promotes HH, but be careful, as this can promote sleep paralysis as well.
Try taking naps in the afternoon as well, and avoid alcohol or caffeine for a few days to strengthen your sleep architecture.Once mastered, sleep paralysis can lead the way to more hypnagogic adventures.
Reference
Thalamic deactivation at sleep onset precedes that of the cerebral cortex in humans Proc Natl Acad Sci U S A. 2010 February 23; 107(8): 3829–3833.
The Committee of Sleep by Deidre Barrett, PhD.
DMT: The Spirit Molecule by Rick Strassman, MD.
CC First Image: Psychedelic Cactus" by vgm8383