About six weeks ago, I stopped eating grains and dairy. I went Paleo, as in The Paleo Diet. It's basically about staying away from most of the fruits of the neolithic revolution—grains, legumes, and of course processed foods stuffed with corn syrup. And surprisingly, my dreamlife went bezerk.
What is the Paleo Diet?
So, in the last 6 weeks, I've had no bread, no corn snacks, no sushi, and no pasta. No soy, no fried food, and no pizza. No cheese, no milk and—except for yesterday whoops—no ice cream.
I'm not supposed to drink beer, but I've cheated a few times there too.  Whatever.
Instead, I've been eating fatty meats, fish, eggs, a lot of kale and other dark greens, nuts, avocados, loads of delicious olives ,and stir-frys using coconut oil. When I'm lazy or pressed for time, I'm eating celery and carrots, and apples and almond butter.
When I'm feeling decadent, or it's midnight, or both, I have really expensive chocolate with 85% cacao.
The Paleo Diet is not really what paleolithic people ate, by the way.  That's baloney. To clarify, paleolithic people didn't eat baloney either, but if they did, that's not really a reason to try a diet, especially one that is currently trendy.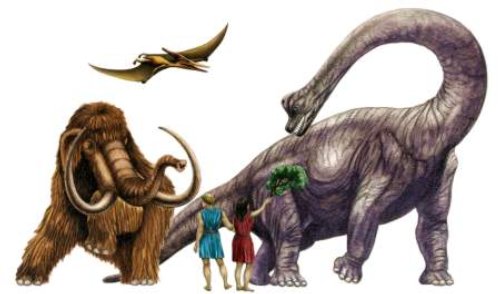 But going Paleo has been very effective for me and my symptoms.
Without divulging too many juicy details, let's just say I've suffered from gastro-intestinal issues for my whole life. Not terribly. But in a always-there, sometimes-worse-than-other-times kind of way. I am a belly-worrier, always have been.
Since I started my "meat cleanse," (I just like the way that sounds), my issues have vanished. Surprisingly, since going Paleo I'm rarely bloated and, in fact, I've lost almost 10lbs without trying. I didn't start the diet to lose weight, but hey, I'll take it.
My Dream Diets and Meat Cleanses
And… I'm also sleeping better. Or, to be more exact, I'm feeling more rested with the sleep I do get, which is not enough. (I'm still polyphasic so I can work at night, and then I sleep more when our toddler naps during the afternoon). It adds up to about 6-8 hours of sleep every 24-hour period, depending.
The surprising part is that my dreamlife has really taken off in the last month. It's off the hook. There's no way I could write down or record all the dreams I'm remembering. I'd spend all day recalling dreams.
The dreams are not particularly more intense or meditative or insightful. There's just more of them, of all stripes and varieties. I've had a couple lucid dreams (my norm is one or two a month unless I'm doing a lucid immersion), and also my share of repetitive high school drama dreams too (still late for class, still unprepared for the exam).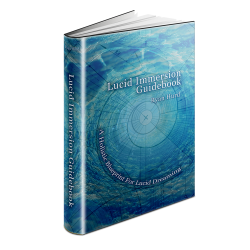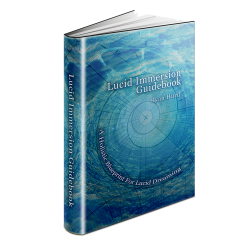 In my 2012 book Lucid Immersion Guidebook, I share my recipe for the Lucid Diet. It's no trade secret, but essentially the preferred diet of yogis, mystics and the Hari Krisha is known "anecdotally" to add dream recall and lucidity. That diet—which is about whole grains, fresh vegetables, and no meat—helped me a lot in the past, particularly when I was "digesting" some intense lucid dreamwork. A 4 day cleanse also has proved useful for key times in my dream work process.
The big difference between the classic Lucid Diet and what I'm doing now is: meat. I'm eating a lot of steak. Serious bloody steaks. Even steaks for breakfast, like a Rockefeller.
This leads me to wonder if my experience is unique?  I have seen how fasting and purification can increase dream recall, but bacony sausage scrambles?
Research into Food and Dreams
The relationship between food and dreaming is a wide open topic. Most expert observations have focused on what you eat immediately before sleep, and the data is generally self-reports, not clinical trials. Psychiatrist Ernest Hartmann coined the "Pepperoni Pizza Effect," suggesting that eating cheese and pepperoni before bed can increase nightmares.
Tore Nielsen, professor at the Université de Montreal and director of the dream and nightmare laboratory at Sacré-Coeur Hospital, also has noticed too much dairy and greasy foods before bed may contribute to bizarre dreams. The culprits in all of these cases are most likely indigestion, and undiagnosed food sensitivities (like I apparently have with grains).

Lucid dream expert Ed Kellogg also has long championed a personal "dreamatarian" diet that he gleaned over the years by taking direct cues from his  own longitudinal dream journal research. A biochemist by profession, Kellogg's diet has proven to be composed of today's "superfoods," especially foods that are low in toxic compounds and high in gene activators for longevity. (by the way, many of these foods are totally Paleo).
On a personal dreamwork level, Kellogg's point is to watch your own dreams for imagery about good food and bad food, and honor the recommendations in waking life. Check out the Dream Tribe for more about this process.
I'd love to hear your thoughts on this matter. There's a lot of other things going on in my life, and it's possible I'm just in an opening spurred on by anxiety and novelty,  and would be dreaming this much even if I was still stealing bites of macaroni and cheese from my toddler every day.
Has changing your diet ever transformed your dreamlife?
First image is deeluscious, CC 2005