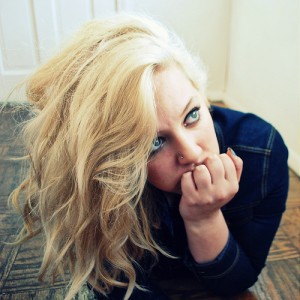 A guest post by Ryan Rivera.
The way we perceive what happens in a dream is not the same as our perception after the dream is over. Think about that. It's possible to have a dream where the entire dream is sitting and watching a parade, and suddenly you wake up in a cold sweat, as though you suffered through a nightmare. It's also possible to have a terrible, frightening dream that for some reason causes you to wake up refreshed and well rested.
Our mind's interpretation of previous dreams often affects how we feel not only during the day, but also in future dreams. Therefore, it's possible that if one wants to have more positive dreams, one needs to train the mind to change its pattern of interpretation.
Get a Dream Journal
It starts with dream journaling, which is one of the best tools for improving your own dream memory. In the past, I used to simply forget dreams right away (often within minutes of waking up) and I would never come close to remembering them again.
If I did remember anything about the dream, it would almost always be the very last thing that occurred. For example, I could have an amazing dream about rainbows and a high school ex-girlfriend and my favorite baseball team winning the world series, but then suddenly I fall off a cliff and wake up fearful.
Outcome? My entire memory of the dream is erased except for the cliff falling.
Using a dream journal is how I trained my brain to remember my dreams more clearly–-not just the end, but also the beginning and middle. The more I wrote down my dreams immediately after I woke up, the more memory I had for them in the future, until eventually I could remember a considerable amount of my dreams.
From here, though, I had an issue-–not all of my dreams were positive.
Yet I'm a firm believer that the mind's reactions to the dreams aren't as important as simply the thought process that lead to the dream. For this reason, I believe that all dreams are inherently positive. Even nightmares are there for a positive reason – to make you think about something in your life.
With that in mind, I started positive journaling.
Rescripting mental habits with Positivity

Positive journaling is the act of only writing down genuinely positive aspects of a given event. Normally it's done to provide you with a positive mindset in general. Most people use journals to rant about their days, which can leave them feeling someone negative and increase negativity in the future.
Positive journaling is about pointing out only the great things about your day, in order to change your mindset into one that looks for more of the positive things that occur in life.
Here's how I did this for my dreams:
As soon as I woke up, I'd describe the dream as emotion free as I could.
At the end I would list out all of the positive reasons that I could have had the dream.
Once completed, I would write down all of the positive things I'm going to take away from the dream.
It didn't matter what my emotions were when I woke up or whether the dream was frightening. I did this for every dream, so that every dream was seen as a positive.
Over time, I found that my dreams started to become more positive as a result, because my brain stopped interpreting my dreams as frightening, even when arguably frightening things happened. Furthermore, since my dreams were less frightening, my days would be better too, because I was waking up feeling positive nearly every time.
As someone that specializes in anxiety and anxiety treatments, I realized that for those highly effected by their dreams, this could be a potential way to control their anxiety. Positive dream journaling may not work for everyone, but is worth considering when you often find yourself with dreams that are increasing your stress.
——————————————————————————————————
About the Author
Besides transforming his own stress and anxiety about negative dreams by using this dream desensitization technique, Ryan Rivera is an anxiety expert and editor of the popular website CalmClinic.com, which provides self-help resources, education and tests for anxiety conditions.
 First Image CC: Day 017 by Holly