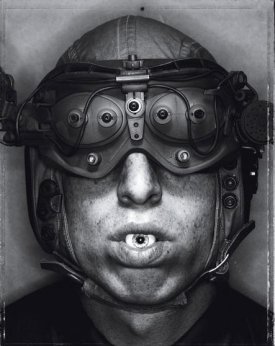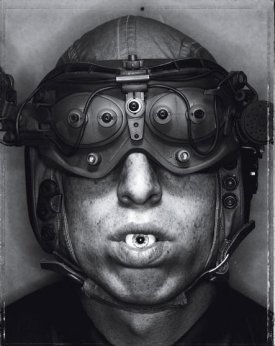 This is the year for lucid dreaming technology.  First, the smart phone app Dream:On captured the imagination of the media, boasting over 300,00 downloads in the first month. Then, lucid dreaming mask Remee secured over half a million dollars in funding through one of the most successful programs in Kickstarter ever. Meanwhile, the Lucidity Institute, the original inventor of the lucid dreaming mask, is quietly mounting a stealth marketing campaign for the return of the NovaDreamer.
What to do?  Here's my thoughts on which lucid dreaming mask to bet on.
How Light-based Lucid Dreaming Masks work
The central invention behind lucid dreaming masks is that embedded LED lights near the eyes flash while you sleep. The lights are strong enough to be seen through your closed eyelids, but (hopefully) not strong enough to wake you up.
With a strong intention and decent prospective memory in the dream for said intention, you will remember "Weird flashing lights = I'm dreaming!"  Otherwise, the lights will just be incorporated into the dream narrative — or worse, disturb your sleep.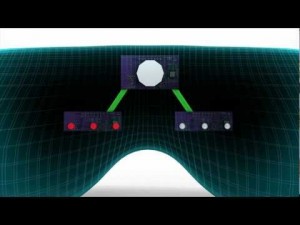 Lucid dreaming masks can also incorporate sound in a similar way. Earlier versions of the NovaDreamer had sound features. And the REM-Dreamer — a UK-based brand that filled a void in the market in 2004 when the NovaDreamer went offline — still has an add-on you can purchase called the REM-speaker that allows you to record messages to yourself to play back once the mask determines you are dreaming.
As it turns out, though, the REM-Dreamer took this idea from the NovaDreamer, which also had a speaker-system add-on. This is a theme we'll continue to explore.
So a lucid dreaming mask doesn't do it all for you but it does provide more opportunities for a dream sign that is bizarre and yet reliable enough to trigger self-awareness in the dream state.
Cost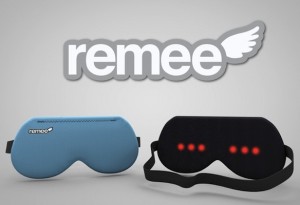 Remee is offering its mask at around $100.
This is cheaper than the REMDreamer – which currently costs 147 Euros (@ $185 American).
And it's probably much cheaper than the NovaDreamer 2, but who can say yet, as Lucidity Institute has not offered a peep into the new pricing structure.
However, the last generation of the NovaDreamer went for $200 – $600, which also was bundled with some of Stephen LaBerge's books and audio products. 
Winner: Remee. From the beginning, Remee was designed to low-ball all the other masks on the market, making it affordable for many more people, and I doubt anyone can match it price even by a factor of two. But price isn't everything.
Comfort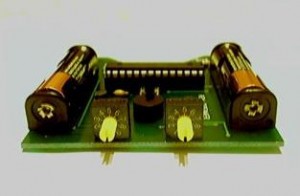 Let's face it, lucid dreaming masks are inherently annoying. Who likes sleeping with something on your face? Many sleepers will be disappointed to find they tear the mask off in the middle of the night. 
Still, after a few nights of attempts, some will get used to it, especially the younger dreamers who are already more accustomed to wearing headphones and living in close quarters with technologies like cellphones and mobile devices.
The most comfortable lucid dreaming mask will undoubtedly be the Remee, which uses a super-light-weight mask with minimal hardware and a low power profile which only needs a tiny coin-battery to keep it humming.
Compare that the REM-Dreamer–  and the NovaDreamer assumedly — which use heavier hardware and are powered by two AA batteries… on your face.
(UPDATE: a reader has told me that the newest version of the REM-Dreamer uses a small coin (watch) batteries as well)
Winner: Remee. I'm certain their innovation will spread across the marketplace and encourage lighter masks, even though it is hampered with serious issues that I'll describe below.
Technology
All lucid dreaming masks do not use the same technology to time when to alert you that you're dreaming.
Remee uses a timer-based light display, so that about five hours after turning on, it begins blasting the lights every 15 minutes (or however you program the sequence). There's also a nap setting for shorter segments of time before the show begins.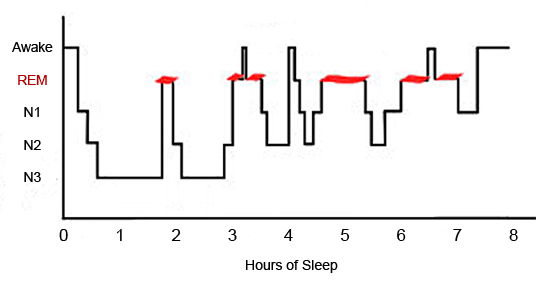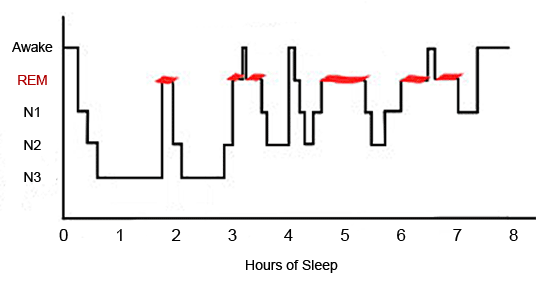 How does this work? Remee is banking on the fact that after 5 hours of sleep, it's pretty likely you'll be in REM sleep. Indeed, in the second half of the night, most people have already gone through deep sleep patterns, and are mostly oscillating in between light sleep (NREM) and REM.
A lucid dreaming mask that does not measure your sleep may just turn out to be an alarm clock strapped to your head
The REM-Dreamer and the NovaDreamer 2, on the other hand, have a more sophisticated approach. These masks measure your eye movements and head movements, and determine when you are definitely in REM sleep, rather than awake or in non-REM sleep. The technology behind this sensing is known as actigraphy, which measures minute muscular responses –including eye movements — associated with sleep stages. The principle designer for the first generation of NovaDreamer is Craig Webb, who still consults and leads dream analysis sessions.
That said, the REM-Dreamer is not as sophisticated as the (now-unavailable) NovaDreamer, which utilized secret algorithms for precisely timing the light sequences, based on Stanford University lucid dream research from many different lucid dreaming subjects.
And as we shall soon see play out on the world stage, a lucid dreaming mask that does not measure your sleep in some manner may just turn out to be an alarm clock strapped to your head. There's a fair chance that the Remee will flash lights when you are in non-REM sleep. Most cases, you simply won't notice, but look forward to unnecessary awakenings too.
Because a media buzz-and-burn cycle just happened with the "control your dreams" app known as DREAM:ON — which was downloaded three hundred thousand times before users agreed that it doesn't work  (not too surprising, as previous studies of sound-based dream suggestion have found it to be a weak effect,)– I do fear that the Remee might not live up to the high expectations of beginner lucid dreamers.
It might actually do more harm than good, by turning off some beginners permanently.
Winner: the NovaDreamer line
Extra Features
I've played with an earlier version of NovaDreamer and remember its coolest extra feature was a "reality check" button. There's a button on the mask that you push when waking up to "test" if you are dreaming or not. This works because buttons, light switches and other mechanical devices are not very reliable in the dream state, especially when you have a doubting perspective.
In consensual reality, however, the buttons work whether or not you believe in them!
Another interesting feature of the first generation NovaDreamer was the ability to set light pattern sequences based on whether you are a light sleeper or a deep sleeper. Again, I have no insider knowledge about whether or not the new NovaDreamer will have updates on these features.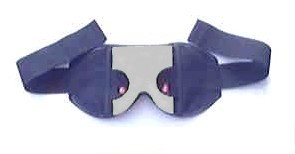 The REM-Dreamer has another innovative feature worth mentioning: Two-way communication. Using the same infrared technology that measures REM sleep, you can theoretically alert the mask that you are dreaming, in order to make it stop flashing the lights, by making a distinctive pre-determined eye movement.
As many people have complained over the years of their lucid dreams getting hijacked by the lights after becoming lucid, this feature is a brilliant idea, although I have heard its ability to work reliably may be compromised by the limitation of infrared sensing in the device.
Without peer-reviewed research, we really don't know.
Again, Remee cannot even attempt this, as it doesn't know if you're in REM in the first place.
And will the NovaDreamer 2 incorporate a two-way communication feature? I have no idea.
Winner: I am leaning towards the NovaDreamer's offerings, which although they may not be as expansive as the REM-Dreamer, at least they are data-driven and tested. Which leads me to the question of validation…
Validation: do the masks actually work?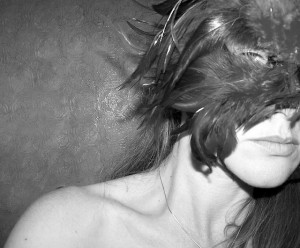 I should state that I never personally succeeded in having a lucid dream cued by a light device, but only because I gave up after a few nights (it was on loan from a friend).
Beyond the placebo effect –which is a significant factor with lucid dreaming induction — the only brand of lucid dreaming mask with experimental evidence behind it is the Lucidity Institute, which produced the NovaDreamer and its earlier versions, known as the Dream Light.
In 1995, Stephen LaBerge tested the DreamLight against controls, including a dummy non-working version of the mask, and concluded "cueing with sensory stimuli by the DreamLight appears to increase a subject's probability of having lucid dreams, and that most of the resulting lucid dreams are due to the specific effect of light cues rather than general 'placebo' factors."
Essentially, the working version of the mask more than doubled the lucid dreams that subjects had in the lab, compared with the non-working but otherwise identical version of the mask.
However, no one has replicated this study, and the findings cannot be considered completely impartial as LaBerge was selling the masks he tested – although his study was peer-reviewed by a reputable academic journal (Dreaming, published by the American Psychological Association).
Since then, LaBerge and his colleagues at the Lucidity Institute have been testing the NovaDreamer and prototypes of NovaDreamer 2 in their annual retreats. While none of these findings have been reported, it's safe to assume that no other lucid dreaming mask on the market has as many hours of testing and retesting as the NovaDreamer line.
Winner:  NovaDreamer 2. I'd love to see some more third-party testing, but it's way ahead of any other brand in terms of validation by actual lucid dream researchers.
What to do?

After reviewing all the material, my recommendation for lucid enthusiasts would be to wait until the Lucidity Institute makes its new offer for the NovaDreamer 2 before making an informed decision. I have a strong respect for their legacy and the work Stephen LaBerge's team has put into the long awaited NovaDreamer 2.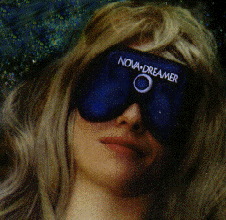 But how long a wait?
Well, after several years of rumors, LI just announced last month that NovaDreamer 2 will be available later this year, perhaps by the end of summer. Until then, work on improving your dream recall, a core skill necessary for successful lucid dream induction.
To sign up to the Lucidity Institute's mailing list, click here, and you'll receive news when the NovaDreamer 2 is available.
Watch out for the Remee! I mean that not just as a warning for their present offering, but with an eye towards to the future. Even if/when their timer-based mask does not live up to the hype — and I can't imagine it will — their next product will surely take user feedback, and perhaps real sleep data, into account for the next generation of masks. Given Remee's transparency, outreach efforts, and smart marketing, their success is practically guaranteed in the long run as a major player.
But without the benefit of decades of sleep research behind it, I'm afraid the Remee's first foray into lucid dreaming technology ultimately falls into the same category as the REM-Dreamer: an incomplete replica of the NovaDreamer brand…and a dream based on wishful thinking.
If you're interested in incorporating dream masks into a successful lucid dreaming practice, you may also be interested in my digital kit the Lucid Immersion Blueprint.
————————————————————-
First image credits: Untitled, found on BoingBoing