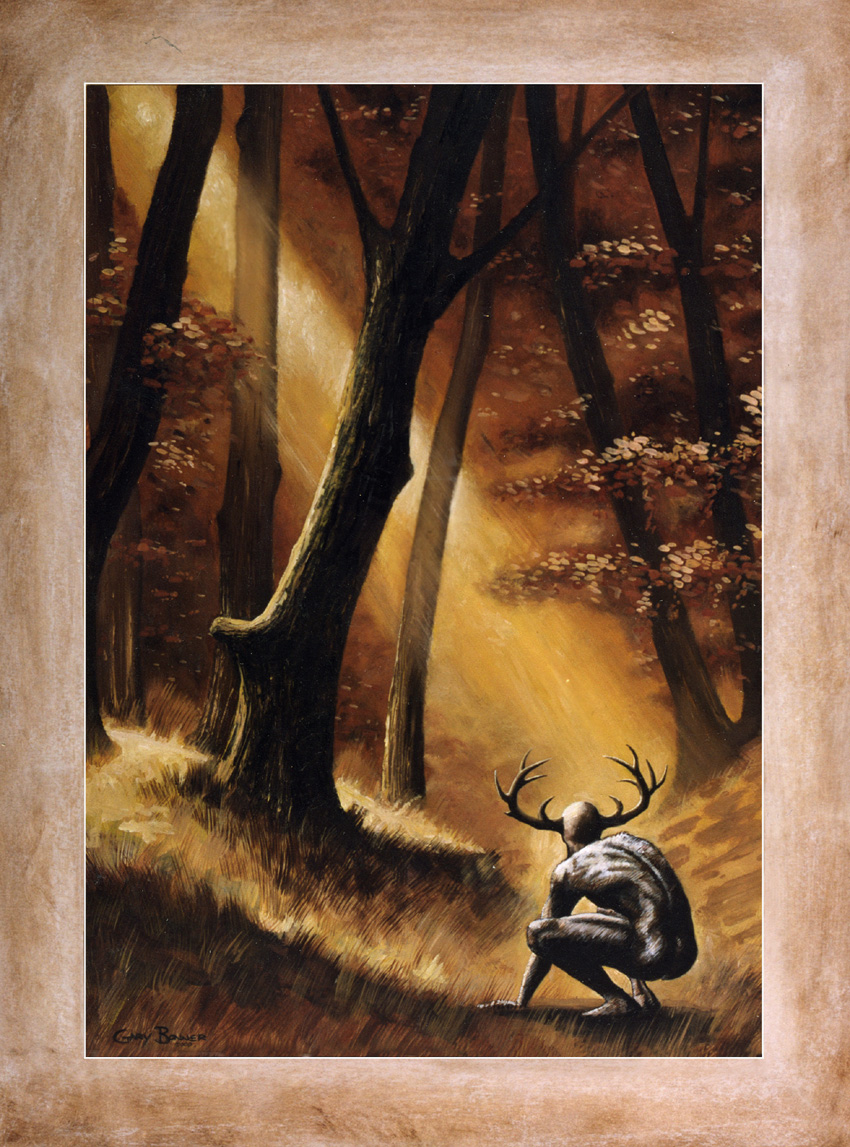 Fear as Projection
Sometimes there really is nothing to fear but fear itself. Fear plays a huge role in lucid dreams because fear can manifest exactly what we don't want to see. In lucid dreams this well-known phenomenon is called the expectancy effect. When we become self-aware in dreams, we are initially excited, but then we may see something out of the corner of our eyes that we didn't expect. Like the flash of a dark figure moving from behind the door to the other side of the room. Fear blooms, and we may actually promote the scariness of this dream figure by projecting fear onto it.
This is a classic lucid nightmare scenario that I have heard about countless times. The only piece of information we know about this strange dream figure at this point is that it arrived here on its own… this is the fear of the unknown.
A little crack in the dam caused by fear can easily cause a tidal wave of the "worst things"… including hybrid memories of past traumas and victimhood projected onto this dark figure. Cognitive science provides a helpful metaphor here. The neural pathways that connect fear to certain past experiences are so strong, they are like deep grooves in a dirt road, making it the easiest path for our minds to follow.
It often feels like a part of us wants to go down this road. Fear is a thought addiction in this way, feeding on itself, retraumatizing our wounds by "proving" that the world really can be hurtful and we are not safe. In these cases, the next step in lucid dreaming development is to strengthen courage and resolve. This is the power of "No" and countless nightmare sufferers have successfully practiced lucid dreaming to rewrite these harmful personal myths.
Although research is still in its early stages, there is some indication that lucid dreaming can help break the repetition of nightmares associated with Post Traumatic Stress Disorder. If you have a counselor or a minister, tell them about these dreams and they may be able to provide further help with strengthening the ego through lucid dreaming.
Protecting Yourself in Fear-based Dreams
For non-PTSD lucid nightmares, a technique that has worked for me and others I know is to literally "stand your ground." This means first you have to find your ground. Where in the lucid dream are you safe when suddenly threatened" Seek a place you feel safe; this could be a childhood bedroom, a high hill in the dream landscape, or a counsel room.
A more immediate way to protect yourself is to draw a circle around you with the intention that nothing can harm you here. Speak your truth and your boundaries: make them explicit. These are rituals that work in the real world as well as the dream world.
Another route is to ask for a guardian or a helper. Who shows up may surprise you but accept their support. And of course, at any point you can wake up. "Game over" is what I say when I bail on a lucid dream that has moved beyond my safety level.
Don't worry, for better or worse, the opportunity to face these fears will arise again.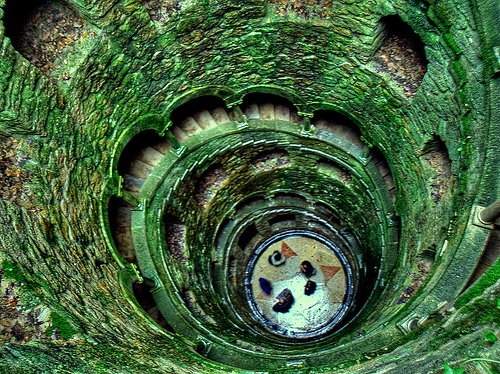 Craving for Initiation
In other cases, especially for young men, there is a real craving for confrontation in lucid dreams. Sometimes we go "looking for trouble," but get more than we bargained for. I believe this need has been completely overlooked and misunderstood in the West. The appearance of violent and morbid themes, and sudden painful attacks by powerful forces or unknown figures in response to this desire may be a call for initiation.
These themes tend to arise in people who are first attracted to lucid dreaming as a way to "control your dreams." That's because we may have a deep drive to face a challenge, but don't really know what this challenge is all about. The call for initiation is an ancient part of life that has been forgotten in today's society, but the psychological need remains to be put to a test.
Answering this call looks different for everyone, but this much I can say for certain: lucid dreams that spontaneously reveal a showdown or a ritual sacrifice require both courage as well as, ironically, the ability to surrender. These are qualitatively different than "victimhood" dreams that are steeped in personal history. They often take place in wilderness settings, or near other elements such as fire, bodies of water, or clearings in the forest. They may feel more real than waking life, with a crystal clear awareness, very different than the intense emotionality that comes from the usual emotional nightmare.
In these lucid nightmares, I recommend gratitude and humility. "Death" in these dreams can usher in new creative potentials. According to cross-cultural research into initiation dreams, the most common themes of initiation dreams are ritual dismemberment, death, and rebirth. So these morbid themes sometimes have a process of their own, and death of the dream ego (in the dream) can bring new, unforeseen possibilities.
Health Warning Nightmares
Sometimes, dreams can provide early warnings for disease, cancers, and other health issues. Anecdotes abound for these dreams, and they are well-known by medical doctors, hospice staff, and death workers. Repetitive nightmares that become more and more insistent and direct may be a "wake up call" trying to get a message through – especially when you wake up immediately after a shocking image! In this way, sleep disturbance from a nightmare can make it easier to transfer an intuitive body message into waking consciousness.
As an example, here is a short interview of Wanda Burch, who discovered her breast cancer from a series of disturbing dreams.



Overview of Tactics for Lucid Nightmares
Lucid nightmares may contain a jumble of the themes I"ve listed above. In dreams we slide between personal memories and mythic landscapes in an instant. So here is a potpourri of tactics and attitudes that could be helpful, depending on the scenario.
Find safe ground, whether than means a specific location in the dream or simply a reminder that "I am safe here."
Know your boundaries, whether you choose to transgress them or not. Knowing boundaries is a explorative process, but over time it will make navigating lucid nightmares easier. Especially true for nightmares with sexual and violent content.
Ask for a helper or guardian. Dream researcher Robert van de Castle has done some amazing work charting how our minds easily promote "internalized self helpers"…. if we remember to ask for them.
Ask threatening dream characters how you can help them. Sometimes they just have something they need to tell you. Be a good listener, and don't tell them they are just a part of yourself! (Its amusing, isn't it, that we usually forget that our dream ego is also not real).
Give a gift to threatening dream figures. I look in my pocket, and often find the gift there. This works well, assuming that you really can give the gift honestly.
Cultivate gratitude. Do it in your daily life, and it will spill over.
Take up a body practice such as yoga, tai chi, or any work that emphasizes balance and breath. Lucid dreamers statistically have excellent balance, and developing it further will promote longer and more satisfying lucid dreams.
Explore your core beliefs. I"m gonna have to talk about this more some other time, because this is such a rich topic on its own. In a nutshell, the more explicit you understand what you really believe about how the universe works, the more confidently you will navigate lucid nightmares. This doesn't mean you can't be open to change; in fact, the more you explore these beliefs the more opportunities to deepen, or overturn, these beliefs are presented.
If you have a spiritual practice, try chanting or prayer in the lucid nightmare. These practices are designed to lower stress, after all, and they may tap into forgotten sources of trust from your personal past.
Last but not least, be flexible in the moment, and trust in yourself.
And, if all else fails, get out while the getting's good. game Over.
Please add your own tactics by commenting below!