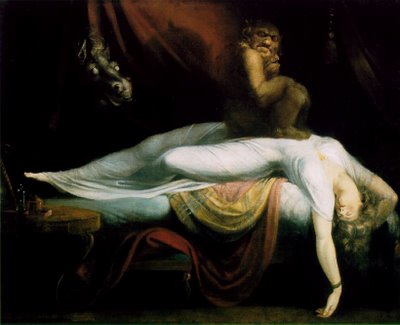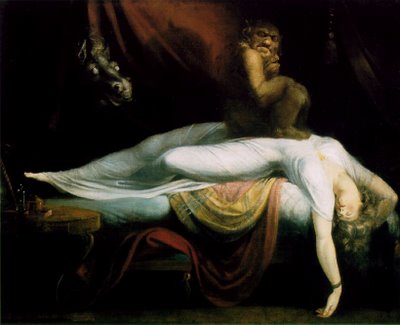 Are spirits real, or are they just irrational stories meant to explain things that science now explains better? This is the way the question of spirits is framed by many. According to many recent polls, belief in ghosts in the West hovers around 60%, and one British poll found that more people believe in ghosts than God. These statistics are then typically melded to reinforce the idea that "we hold irrational belief despite all the math we've done," such as this statement from Live Science:
Indeed, humans are prone to believing in things they can neither see nor find logical evidence for.
What this pedantic little reduction does, of course, is ignore all those who turned towards a belief in spirits based on their own extraordinary experiences. In other words, evidence informed not by a belief in spirits (or a belief in logic) but by the senses. In the old days, this was called empiricism.
Extraordinary experiences are the key to another view: This was the topic discussed last week by American anthropologists in San Francisco. It was an inspiring collection of papers titled, "Encounters of Spirits – Towards a New Paradigm." The anthropologists told their extraordinary stories of contact with the "more-than-human" realm, and how these encounters changed their lives.
Features of Sleep Paralysis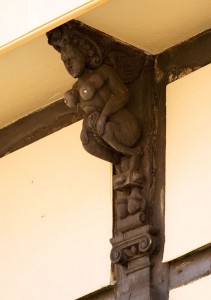 David Hufford's paper on sleep paralysis is a case-in-point. (Unfortunately, Hufford himself cancelled at the last minute, so his paper was read, thus invoking an invisible, disembodied presence of expertise.) Hufford suggests that sleep paralysis is marked by features that are similar in all cultures, including:
awakening
hearing or seeing someone/something come into the room and approach the bed
being pressed on the chest or strangled
being unable to move or cry out
The uniformity of the experience from Polynesian villagers to middle class Americans suggests a biological origin of sleep paralysis, which Hufford has explored as a medical anthropologist for 30 years.
The result of this terrifying experience is that it is usually interpreted as a spiritual experience, whether or not there is a cultural narrative in place to be reinforced.
The Reality of Visionary Experiences
Hufford goes on to argue that sleep paralysis is an example of visionary spiritual experiences that cannot be explained away by irrational beliefs. Besides SP (also known as night terrors, the Old Hag, the incubus effect and scores of more culturally-specific terms), other visionary experiences that have a stable, cross-cultural phenomenology are bereavement visits, and near death experiences. I would add archetypal dreams to this list, as well as out-of-body experiences.
Hufford's quest is to make sure that Western medical practitioners do not misdiagnose these events as psychotic hallucinations (or culturally-derived stories), but rather view them as encounters that are common to many, and compellingly real. In other words, his concern is not if the entities are ontologically real, but that they are recognized as psychologically real in that they inform personal belief systems, effect behavior, sculpt cultural narratives, and generally make the world go 'round.
Back to the recent headlines (that are timed to promote the new X-Files DVD, by the way), maybe 60% of Westerners believe in ghosts and aliens because of their personal experiences, not their fool-hearty archaic beliefs.
We have to start from this understanding: we personally experience many things that we cannot rationally account for, and ignoring them (or explaining them away by focusing on their biological mechanisms) does not make them go away. We have to work with the cognitive framework we inherited – and we are rewarded when we do so.
For more on transforming sleep paralysis into its full expression as shamanic lucid dreams, check out more of my writings on dealing with sleep paralysis.