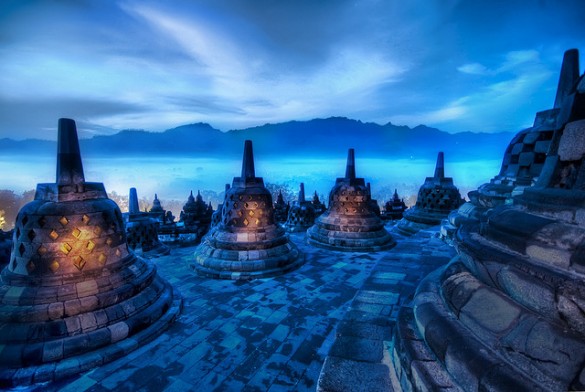 We like to think that we are unpredictable, but the mobile generation is pulling back the curtain on our individual behaviors, thoughts, and feelings. It began with apps for tracking how many calories we've consumed, or how many miles we've run. But now self-tracking is spreading into the formerly murky domain of consciousness and holistic health. What is measured, improves. That's the mantra for the quantified self.  Now we can measure how effective our mantras are too.
What these simple programs do is provide a platform for micro-journaling and easy-to-read graphic analysis so you can see your larger patterns over time. You can track how your habits (good ones and bad ones) are actually affecting your life with quick glances at colorful bar graphs and charts.
And then you make better choices.
How a Luddite got into Self Tracking
I'm a pretty qualitative guy, and have long preferred the squishy and ephemeral side of self-improvement. I still write in long hand for my dream journal, and I have a working typewriter for writing letters to old friends. I actually keep my iPhone wrapped in a handkerchief, no joke. Sometimes I use boyscout knots too. So if I can grok this and successfully discover new insights about my inner life, so can you.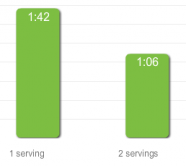 I got into self tracking with my Zeo, a smart alarm clock that measures sleep health.  I began using Zeo to track my sleep 6 months ago. Since then,  I've overturned some incorrect assumptions about how much sleep I need to feel good, and also how my daily habits affect things like my anxiety levels and my dreams.
Amongst other tidbits, I've figured out that my 6pm habit of knocking back the tiny sample cup of coffee (I sometimes  go back for seconds) at Trader Joe's destroys the amount of deep sleep I get that night.
So here's a list of the most promising quantified self apps, products and resources that relate to consciousness, spirituality and holistic health. Some are free, others cost a few bucks. There's no affiliate links in this post.
Simply Being
This guided meditation app costs less than a dollar. It's a one of the original relaxation apps from Meditation Oasis, with options for voice, music, or nature sounds. Yoga Magazine gave it a thumbs up. Meditation Oasis has many more apps to choose from too. (iPhone and iPad)

Insight Timer
This app works in the moment (couldn't resist) as a timer for daily meditations, but doubles as a log. The settings include some relaxing music to meditate to, as well as simple metrics for analyzing your meditation patterns over weeks and months. Costs $2. (iPhone, iPad and Android)

Equanimity
Another meditation app. This one costs $5, but has garnished many positive reviews for its elegant interface. Includes a journal and integrates with iPod if you want to listen to your own music and use the app only for its timer feature.  (iPhone and iPod, but there's a free flash-based web version too).

RelaxingApps
If you're into soothing voice affirmations, Andrew Johnson has a series of apps for relaxation, getting to sleep, building confidence, etc. Seriously, I'm only including this in the review because he's got an app for helping you get over your addiction to the Internet. That takes meta-balls. $3  (iPhone)

Mercury App
This hot-off-the-presses app makes it easy to track your emotions over time. Truly brilliant, as we tend to only remember the feelings that are analogous to how we're feeling now (ah, sweet state-specific memory). It's not mercurial at all, but dead simple: choose your scale, make daily entries, and graph the results. You can also set up separate projects to track your feelings for, so you can get a quantified look at how you feel about big decisions like moving to a new city, taking a new job, or hanging out with a new romantic partner.  Free. (web-based, with email capabilities tho)

Moodscope
Another emotion-tracking app, Moodscope is fairly established. This app recommends the buddy system, a social sharing piece that capitalizes on the Hawthorne effect, a classic psychological gambit that predicts that we improve our results when we know we are being supported. That's the model behind Weight Watchers and Alcoholics Anonymous btw. Free. (web-based).

Livifi
Tracks healthful behaviors that have scientific evidence for improving your quality of life. Main categories are mind, body and relationships. Interesting behaviors include gratitude, eating mindfully, play, meditation and practicing kindness. Free. (iPhone, iPad, and iPod)

GravityEight
This web-based app (for now) is truly holistic. You start with a quick quiz to measure your well-being in several life domains, including health, relationships, financial solvency, and spirituality. In 10 minutes you have a snapshot of your life, quantified. My reaction was: ouch, my work is cut out for me.  Luckily Gravity-eight provides a dashboard for keeping up with other self-trackers, including Zeo, FitBit, and NikePlus, as well as an active and original blog for staying inspired. Free. (web)

TallyZoo
Not finding an app that tracks what you want – like chakra openings or elf sightings? The beauty of TallyZoo is its adaptability. If you can quantify it, you can track it. $2 (iPhone only)
If you want to find more self improvement apps, check out the quantified self. I barely scratched the surface here. The thought-leader on all things trackable, this community-building organization is riding high after putting on a successful conference in the San Francisco bay area.
Are you using self-tracking apps for spirituality, consciousness and holistic health?  I'd love to hear about your experiences. I'll reply to your comments on my iPhone after I figure out how to free it from the constrictor knot in my pocket hanky.
Cover image: Beating hearts of the Buddhas by Trey Ratcliff (cc)